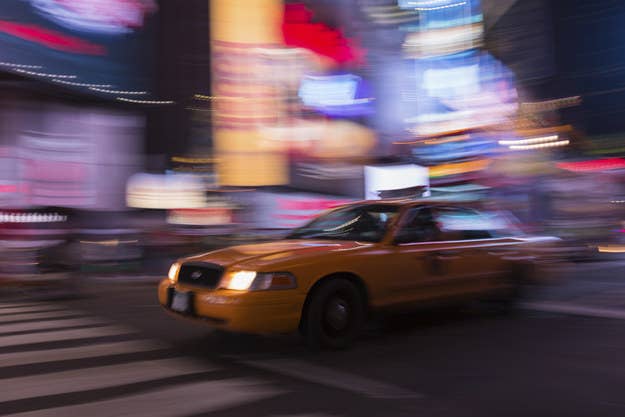 Last Tuesday afternoon, Genie Lauren, a 29-year-old black New York native, and activist, sporting a business casual outfit, attempted to hail a cab heading downtown from Midtown East. "Two cabs drove right past me," Lauren said. "One guy looked like he saw me and looked like he was going to come to me and drove away."
Frustrated and in a hurry, Lauren told BuzzFeed News that although she's a rare and reluctant Uber customer ("I try not to use [it] all the time because I know about the whole Uber labor issue"), she opened her Uber app and requested a ride. Shortly after, Lauren tweeted about the experience: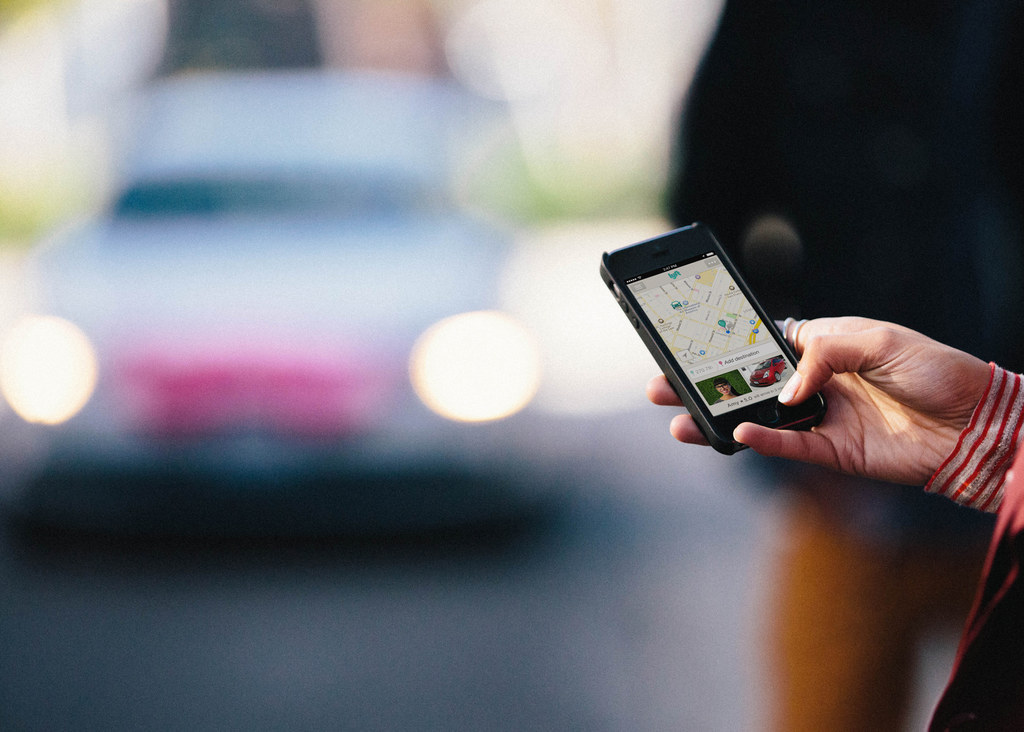 Lauren's cab-hailing experience is, unfortunately, not unique to black passengers and other darker-skinned people. "Every black person I think has had that experience," Dennis Parker, director of the American Civil Liberties Union racial justice program, told BuzzFeed News. "Whether they have people drive by or the 'I'm not going to Brooklyn.'"
Though it's hard for organizations to quantify this type of racial discrimination, historically, taxi drivers in many cities have refused to drive to certain destinations. In a 2011 undercover operation, the Taxi and Limousine Commission found that out of 1,330 cabs more than 336 refused to travel to places like the Bronx and northern Manhattan.
Many people of color like Lauren are turning to app-based car services like Uber, Lyft, and Gett for relief from either discrimination or destination biases — a point that the companies have become quick to tout. For the ride-sharing companies, what was initially an unintended byproduct of the app — or a happy accident of sorts — is quickly being marketed as a feature.
Uber, for example, performed a neighborhood study in Chicago this year that determined "4 in 10 rides in Chicago start or end in underserved neighborhoods." In New York, Uber has very publicly claimed that its drivers make more outer borough trips than taxis, though it did not provide any data to substantiate it and did not respond to BuzzFeed News' request for data. And in Boston, Uber dug into its own data to address destination bias and found that neighborhoods where 35% of residents complained of a 20-minute wait for cabs were being served within 20 minutes — 30 days before the data was published the average wait time was 3.5 minutes, according to the blog post.
Lyft also told BuzzFeed it has received feedback from passengers who previously had trouble hailing a cab in their neighborhoods.
"We closely monitor driver acceptance rates, which drivers receive in a daily summary," a Lyft spokesperson told BuzzFeed News. "Many drivers also provide rides in their own local neighborhoods, many of which were previously underserved by other transportation options, like taxis."
Although passengers create profiles with their names and pictures, when a passenger requests a ride, the driver will only see the request and only sees the passenger's information after accepting the request.
And as of earlier this year, Uber drivers don't see where the passengers want to go until after they've accepted a request. This sort of blind-request feature, paired with Uber's policy that drivers must accept 90% of all requests, has the potential to reduce racial profiling and destination bias. Lyft has a similar feature: "Drivers do not see a passenger's requested destination until after the pickup takes place, so there's no way to decide whether or not to pick someone up based on where they are going," a Lyft spokesperson told BuzzFeed News.
Ultimately, services like Uber, Lyft, and Gett seem to provide some relief from discrimination for people of color who have the means to take private transportation.
Now, there is evidence to suggest that some of the discrimination-reducing features Uber and others are touting may soon be available in taxis. Parker of the ACLU notes that Uber and Lyft's automatic payment methods might reduce discriminatory practices. "Carrying cash in the car might have an effect on how vulnerable you feel," he said. But taxis, for their part, according to Allan Fromberg, the deputy commissioner for public affairs at the TLC, have moved from being cash-heavy enterprises.
"I would add the context that both the for-hire and yellow cab industries have increasingly gravitated toward credit card usage for a number of years now," Fromberg told BuzzFeed News. "In fact, the majority of cab passengers pay with plastic today, so this advantage has largely already been realized."
And yet, for all of the anecdotal and ride-sharing data, the clear fact remains that technology and app-based driving services are untenable stand-ins for real equality, a point that civil liberties advocates are looking to stress as Uber reshapes the industry.
"If you are a person of color, the option of hailing a cab is narrowed and made more difficult by discrimination," wrote Arthur Eisenberg, legal director of the New York Civil Liberties Union, in an email to BuzzFeed News. "So, I do not think that these cab services, even if less costly, provide complete parity or equality. Again, they are not a complete substitute for vigorous enforcement of our anti-discrimination laws."