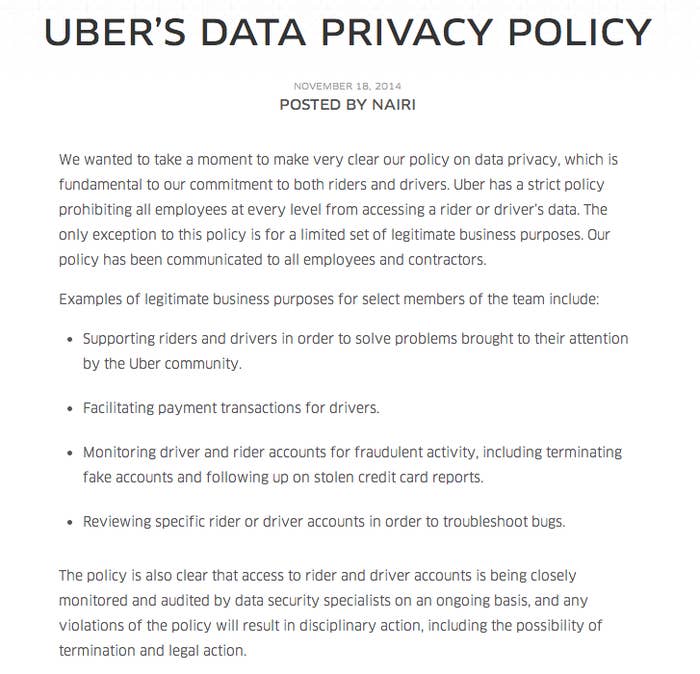 Uber unveiled a brand new privacy policy today, nearly 24 hours after BuzzFeed News reported that SVP Emil Michael suggested hiring opposition researchers to find and publish personal information on journalists covering the company.
The policy, unveiled on the company's blog states that "Uber has a strict policy prohibiting all employees at every level from accessing a rider or driver's data. The only exception to this policy is for a limited set of legitimate business purposes."
Nairi Hourdajian, head of communications at Uber, told BuzzFeed News that Uber has strict policies against employees accessing journalists' personal Uber accounts. However, on two occasions Uber NY general manager Josh Mohrer accessed this reporter's account without express permission — a fact Hourdajian was made aware of, and which BuzzFeed News reported Monday.
Prior to BuzzFeed News' report Uber did not have a published policy addressing the privacy of users' accounts. The policy specifically prohibits accessing accounts unless it's for a "limited set of business purposes," which include rider and driver support or facilitating transactions for drivers.