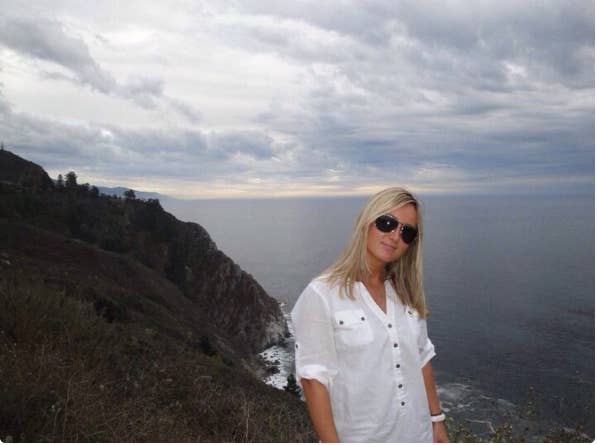 It was early August and Edyta Regnowski and four friends wanted to take advantage of the last of New York's waning summer with a day on the water. On Boatbound, a boat rental marketplace that touts itself as the "Airbnb of the sea," the group found a 19-foot Bayliner they could easily rent -- without a captain. Regnowski registered with Boatbound, indicating she had five years of boating experience, and reached out to the boat's owner, Bill Colwin. Colwin agreed to the rental but stipulated that Regnowski and her friends first take a "familiarization ride" with him before they set off on their own.
On the morning of Aug. 8, Regnowski and her friends met Colwin at the dock. He gave them each a Boatbound document that included his cell phone number, directions for operating the boat's onboard VHF radio, and other numbers to call in case of an emergency, according to court documents. After a 25-minute familiarization ride, some lessons in speed limits, treacherous areas to avoid, and the location of flares and the anchor, Regnowski and her friends dropped Colwin off at the dock and headed out on their own.
It was smooth sailing until the group passed a particularly rocky part of the North Shore of Long Island. There the waves grew and the wind picked up. When a float tube was blown off the boat, Regnowski dove into the water to rescue it while her friends set anchor. But the anchor didn't hold. The tube quickly floated behind the boat and Regnowski swam after it. That's when her friend, Joseph Balarezo, jumped behind the wheel and put the boat in reverse.
The 19-foot Bayliner backed up over Regnowski, catching her right leg in its propellers and turning the water around her a deep red. Frantic, Regnowski's friends scrambled to help. After searching in vain for the boat's VHF radio, they were forced to use their cell phones to call for assistance. But their calls kept dropping, and when they finally got through they were unable to tell authorities their location because there was no GPS system on the boat. Caught in the boat's propeller, Regnowski remained in the water for an estimated 25 minutes before she was freed and medically evacuated to North Shore Long Island Jewish Hospital by a helicopter. Eight days later, her right leg was medically amputated.
Had Regnowski been rescued earlier, doctors might have been able to save her leg. But according to her attorney Edmond Chakmakian, Regnowski was in the water so long that she developed a deep-set infection that left no other recourse save amputation. Now -- three months and 16 procedures later -- Regnowski has finally been discharged from the hospital. But she's leaving with $1.5 million in medical bills, and Boatbound, which advertises a $1 million line of third-party liability insurance, won't cover them. The company's insurance carrier, Great Lakes Reinsurance, contends Regnowski was a "covered person" under Boatbound's policy and is thus not entitled to third-party liability coverage additionally. It also says she breached the contract by allowing someone else to operate the boat. Colwin -- who invested in personal boat insurance before listing his Bayliner on Boatbound -- won't cover Regnowski's medical bills either. According to his carrier's refusal of coverage letter, the company claims personal insurance policies do not cover accidents during commercial uses of the boat. Colwin refused to comment on the matter.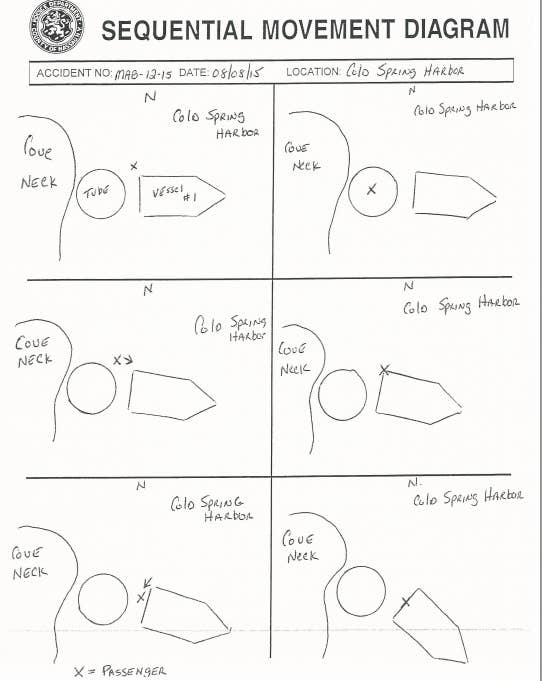 So Regnowski is suing. She's suing Boatbound for negligence and fraudulent inducement into a contract, alleging the company didn't properly vet Colwin's boat to ensure it was equipped with basic safety equipment. She's suing Colwin, who claims his insurance policy won't cover her injuries. And she's suing Balarezo, whose personal insurance carrier also declined to cover her medical costs even though he was operating the boat at the time of the accident. From Colwin and Balarezo, Regnowski is looking for compensation for medical costs, pain and suffering, and modifications she made to her home to make it easier for her to get around. From Boatbound, she's seeking $1.5 million in medical costs, $20 million in compensatory damages for pain and suffering, and punitive damages to be determined by a jury.
In her complaint against Boatbound, a copy of which was obtained by BuzzFeed News, Regnowski claims she rented Colwin's boat with the understanding that she would be fully covered by the company's insurance in the event of an accident. She also states that Colwin was aware she and her friends would be taking turns operating the boat (they were water-skiing, after all) and agreed to rent to them anyway.
It's not hard to understand why Regnowski might have assumed she'd be covered by Boatbound's insurance. "Our goal is to ensure that everyone has a great experience when they rent your boat," Boatbound claims on its site. "That's why we've gone the extra mile to offer Boatbound owners and renters peace of mind with an insurance policy specially designed to protect the owner and renter during a rental with the Peer-to-Peer Boat Rental Policy through BoatUS, on-water assistance through TowBoatUS, online boater safety certifications through BoaterExam.com, and our world-class support."
Boatbound attorney Thomas Grasso and company founder Aaron Hall told BuzzFeed News the company "deeply sympathizes with the person injured." But they also argued that Boatbound can't be held liable for Regnowski's injuries when she agreed to be the boat's sole operator, signed several documents to that effect, and then allowed someone else to drive the boat anyway. Said Grasso, "every box was checked on the check off list and signed by Ms. Regnowski and the boat owner."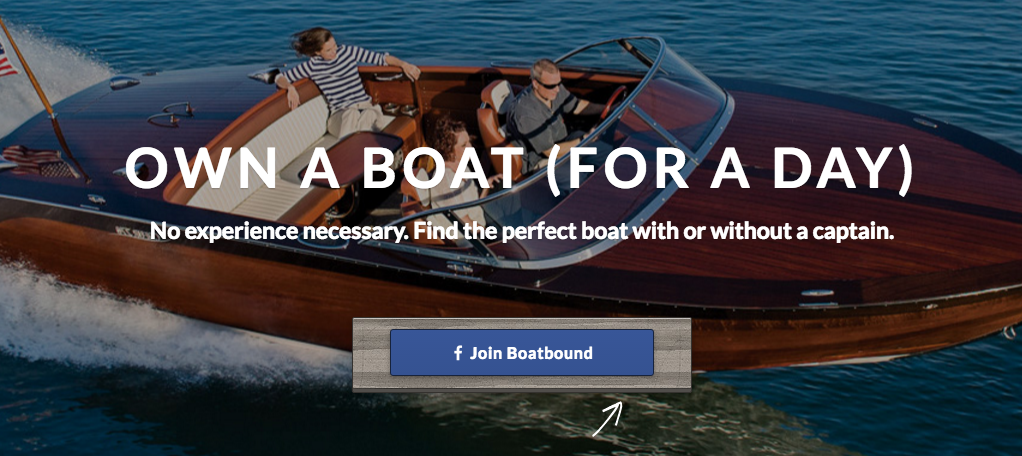 Like many other peer-to-peer marketplaces, Boatbound leaves much of the vetting of transactions on its service to the parties involved. It uses Facebook to verify the identities of boat owners and renters. For renters looking for a bareboat to captain themselves, Boatbound requires information like age, driver's license number, and boating experience. Ticking off a box that reads "I acknowledge that all of the above is true" generates an automatic approval. It's then up to the boat owner to decide whether that's enough.
The boat verification process, on the other hand, depends largely on whether Boatbound's insurance will cover you. But again, the process that leads to that determination requires very little detail about the quality of the boat and the safety equipment aboard. Boatbound first asks for the make, model, engine type, and price of a boat, along with photos and a description. After determining whether the boat can be insured, the vessel's owner is given an opportunity to note additional "features" via a simple checklist. Among the items listed there are emergency equipment like a GPS unit and VHF radio, neither of which is a requirement for insurance coverage.
"We require all boats to have all required items of the U.S. Coast Guard such as life jackets or other safety requirements," Hall told BuzzFeed News. "And the documents we provide at the time of rental include other numbers to call in case of emergency."
The Boatbound Rental Inspection Guide provided to Regnowski and her friends on the day of the accident instructs renters to seek emergency help by calling 911 or local marine patrol, or by using a VHF radio to reach the Coast Guard. The complaint alleges that there was no VHF radio aboard Colwin's boat. A VHF radio would have immediately relayed the location of the boat to the Coast Guard, allowing authorities to find Regnowski quickly.
Unfortunately for Regnowski, VHF radios are an optional safety precaution on boats under 65.6 feet. "They aren't something that's required by law," Hall told BuzzFeed News.

VHF radios are, however, highly recommended by many boating organizations. Indeed, the Boat Owners Association of the United States, with which Boatbound partnered to create its peer-to-peer boat insurance policy, describes the VHF radio as "arguably the most valuable piece of safety gear aboard, delivering any call for assistance to dozens or hundreds of nearby listening ears."
So without that "arguably most valuable piece of safety gear" at hand, what else could Regnowski's friends have done at the time of her accident? According to Boatbound, there was other emergency equipment available to the group. "They didn't even use all the safety equipment that was available," Hall said. "They could have used the day flare if they had any difficulty bringing anyone to their assistance." He contends that the party would have known about the flare thanks to a mandatory pre-rental check that ensures renters and owners are both certain all required safety equipment is on board the boat before heading out.
In other words, Boatbound is entirely in the clear here — from Boatbound's point of view, anyway. As far as Hall and Grasso are concerned, renting a boat on Boatbound is just like renting a car. Said Hall, "if you're not wearing a seatbelt and get into an accident, insurance won't cover you."
"That's preposterous," Regnowski's attorney told BuzzFeed News. "First of all, Edyta had no idea the other occupant would start the boat while she was in the water. They're just looking for a loophole to avoid completely foreseeable consequences of their recklessness."
But according to Robert Hartwig, president and economist at the Insurance Information Institute, given past precedent in similar cases Boatbound may in fact be in the clear.
"[Regnowski] did agree that she would be the sole operator of the boat," Hartwig told BuzzFeed News. "So that would suggest that and no doubt the attorneys for Boatbound would argue that she's in violation of the agreement she signed. A strict interpretation of the contract is that she promised she'd be the sole operator of the boat. And so that's basically where that lies."
It's fairly cut-and-dried, Hartwig said, even though there was no VHF radio on board and Regnowski's attorney claims she told Colwin she would not be the sole operator of the boat. "It doesn't appear that the boat was rented in any violation of any law," he said. "It boils down to a question of negligence — was the boat owner or Boatbound in any way negligent here? And it's not immediately obvious how they could be determined to be negligent."
"[Regnowski] documented that she had five years of boating experience and communicated directly to the owner that she knew how to operate a boat," Hall told BuzzFeed News. "But people can lie about their experience. Owners have to be the last line of defense; we leave that up to the owners at approval time. They're accepting that responsibility themselves."
Added Grasso, "In this particular case, even if she was a master mariner that wouldn't have changed anything when the other fellow got behind the controls."
Here's Regnowski's claim: