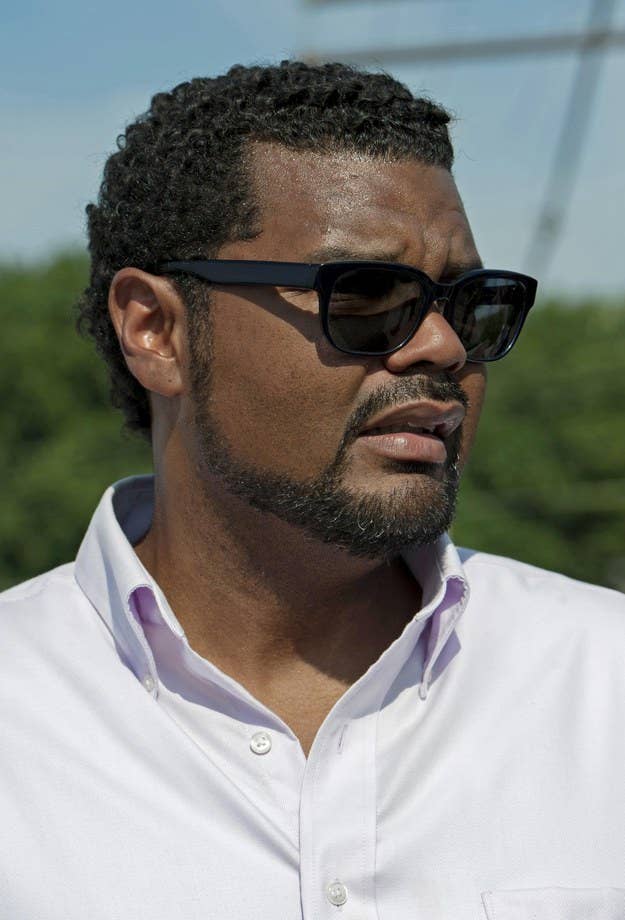 In the midst of another weekend of demonstrations in Ferguson, Mo., a fracture has developed between St. Louis-area political officials who rallied there over the past three weeks.
In a series of tweets sent Friday evening, Ferguson Democratic committeewoman Patricia Bynes accused St. Louis city alderman Antonio French of using the protests to bolster his political profile. The Twitter tirade was apparently prompted by an earlier tweet sent by French, who lamented the "turf battle" that seemed to be forming among officials and activists.
French told BuzzFeed that Bynes and several other local political officials had shown up at the offices of his new Ferguson-based, non-profit organization, Heal STL, for a meeting on Thursday.
"They told me in no uncertain terms: Get out of Ferguson," French said.
But French, who's risen to national prominence for his role in documenting the protests, said he was committed to staying in Ferguson. He said he opened the offices of Heal STL earlier this week, filling it with tables and chairs and iPads for volunteers who come into town looking to help the city of 21,000.
"We want to harness all of the energy of people who want to help in some way," French said. "I'm committed to what we started here. I'm willing to work with anybody. ... I don't know where this is coming from."
Bynes told BuzzFeed a different story of the meeting on Thursday. In her version, she and other local leaders offered to work with French but were rebuffed. "There was a behind the scenes, private conversation," she recalled, "and it became very clear that he was not going to work with the leadership that is here."
She went on to cite a recent story by St. Louis Public Radio in which French said the black population in Ferguson doesn't have representation. The remarks apparently stung local party leaders, such as Bynes, who increasing want French to retreat back to his own turf and hand over the reins. "Instead of being able to tackle this at a regional level," Bynes said, "he slammed the representation that is here in Ferguson."
"It seems very strange that he would open an office in Ferguson when he does not represent anyone in Ferguson," Bynes said. "I've had my own constitutes calling me asking, 'What is this Antonio French guy doing here?'" Over the past week, several other community activists had also grumbled — off-the-record — about French spending more time in Ferguson rather than his own district in St. Louis.
Bynes went on to say that leaders in Ferguson need to bring their message to the people, not the other way around: "We go into their homes — we don't come to the office."
"Antonio and I were on the front lines almost every single night," Bynes said. "But we are beyond that point in time right now. We are at a point in time right now where we need a plan for Ferguson."
French brushed off those criticisms.
"This fractured state in St. Louis, it didn't just happen by accident," he said. "It happened because of all these turf battles. It's going to be a long hard battle to try to change that out here. If we only had to fight racism, our battle would be half as hard."
By Saturday afternoon, both French and Bynes were among hundreds of people who had taken to the streets of Ferguson in protest of the shooting death of Michael Brown by Ferguson police officer Darren Wilson.
They each posted pictures from the demonstrations.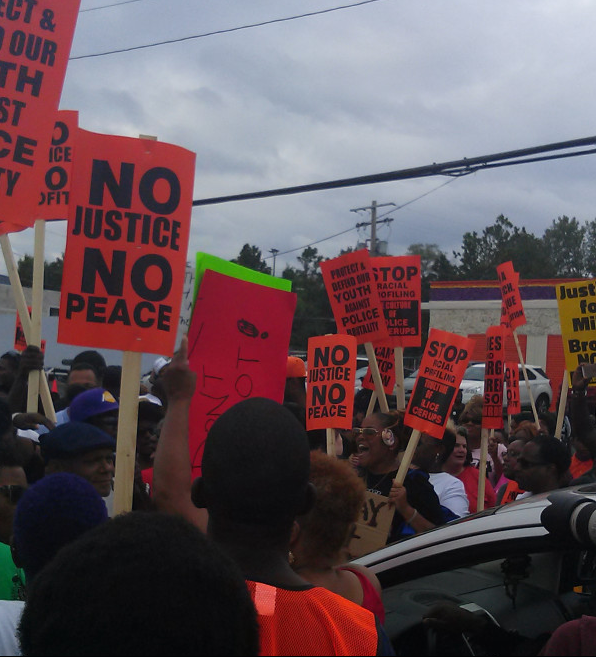 This post has been updated to include an interview with Bynes.