During his first press conference as a head coach in December 2009, Connell Maynor talked about something that was unheard of for Winston-Salem State University — let alone black college football programs.

Maynor confidently talked about going undefeated and winning championships. And Maynor meant national championships, not just conference titles, which were something the Rams hadn't won in a decade.
"That was a surprise — I almost wet on myself," said Bill Hayes, Maynor's boss as the school's athletic director and himself the winningest football coach in school history. Winston-Salem State had won only one game the previous season. "I knew a good season would have been 8–2, 9–1, maybe 7–3. But this guy was standing up in his first press conference and saying he was going to go 15–0."
Maynor was only one game off on delivering on his bold promise. In his third year, the Rams went 14–1, losing only the Division II championship game. Winston-Salem State was just the second HBCU to play in that game and the first in nearly 30 years.
Even today, that title game appearance looms large in the minds and hearts of supporters of the program. For many, it was validation that Winston-Salem State made the right move in dropping down from Division I a few years earlier.
"I think it was one of the most rewarding experiences we could've had at the university," said LaTanya Hilliard-Gray, the school's head softball coach for 15 years. "I think we were already on the map, but I think football opened this generation's eyes to us. That was a whole new platform for us."
A historically black university of nearly 6,000 students, Winston-Salem State in 2010 made a move unprecedented in the history of college athletics: returning to the NCAA's Division II level after five futile years in the more competitive and financially demanding Division I level.
It was a move that paid immediate dividends for an athletic program that had fallen on hard times in recent years. Winston-Salem State hadn't won a conference championship in any sport since 2000, and, starting in 2005, it was prevented from competing for a championship as part of its Division I transition. Since its return to Division II, the Rams have won 16 conference championships in the past five years.
"We've been through the valley but we've been through rejuvenation, too," said Tonia Walker, the athletic director at Winston-Salem State. "We've become relevant again. Winning solves a lot of issues."
But not all of them. Winston-Salem State is fighting to maintain its winning ways despite athletic funding ($4.7 million in 2013) that ranks just below the Division II average ($5.2 million). Declining enrollment and state appropriations have led to a tenuous financial situation at the school, a primary factor in the decision last fall to eliminate two sports (women's bowling and men's tennis).
Scaling back its athletic ambitions was a matter of practicality — if not survival — for Winston-Salem State. Many administrators and academics believe the school's recent rebound could still serve as a lesson for the peers they left behind in Division I, especially the HBCUs.
"I think the vast majority of them should move down to Division II," said Aaron Taylor, a professor at Saint Louis University School of Law who has written regularly about HBCU athletic programs. "These schools are overextending themselves for a subpar product. This is not a good fiscal climate for HBCUs and a lot of other schools.
"But I don't think anybody else wants to do it, because it takes a lot of courage."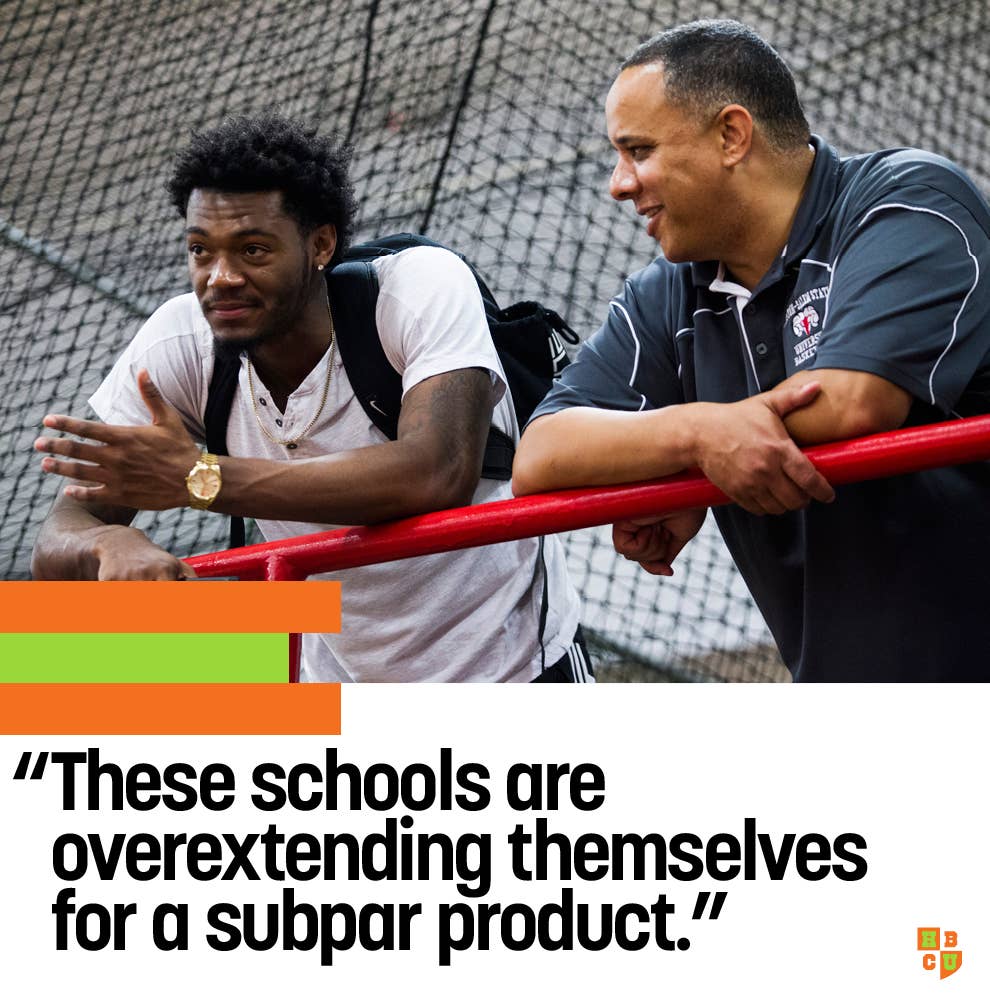 Founded in 1892 as a black teacher's college in a once-bustling neighborhood, Winston-Salem State is now a collection of handsome redbrick buildings nestled into the hills of an otherwise dreary landscape. In 1925, it became the first black institution
in the nation to award elementary education teaching degrees — education being
one of the few fields open to educated blacks at the time.

At a school that forged its reputation through teaching teachers, a former chemistry student and college football player named Clarence Gaines arrived on campus in 1945 and forged a new identity for what was then the Winston-Salem Teachers College: a sports powerhouse.
Gaines, at 6 foot 3 and 265 pounds, famously went by the nickname Big House. He earned the moniker from the school's business manager, who leaned into Gaines' car to help with directions and said, "I've never seen anything bigger than you but a house, boy." He was an assistant for the football, basketball, and boxing programs that first year.
In 1946, Gaines became head coach for every sport the college offered — basketball, football, track, tennis, and boxing — and a freshman math teacher. Within three years, Gaines became athletic director and reduced his head coaching load to only men's basketball. It was a move that turned Big House into a Hall of Fame coach and Winston-Salem State into a legendary program.
Gaines won 20 or more games in a season 18 times, capturing the championship of the Central Intercollegiate Athletic Association — the oldest athletics conference of black colleges — 11 times. His best season came in 1967, when future NBA Hall of Famer Earl "The Pearl" Monroe led the Rams to an NCAA Division II national title. They became the first HBCU to win an NCAA national championship, and Gaines became the first black coach to earn an NCAA College Division coach of the year award.
"All your top black players were at these black schools," Monroe said. As proof, Gaines managed to secretly organize late-night scrimmages against Wake Forest University, then a Division I power across town that had yet to integrate its program. The games were played surreptitiously because of laws preventing interracial competition, Monroe explained. But there was little doubt which school had the better program. "I can't remember them beating us," he said.
Even then, former players say, Winston-Salem State barely had enough money to cover its expenses. But Gaines had few problems finding talent because HBCUs were basically the only game in town for black athletes prior to the widespread integration of larger, predominantly white universities.
"We didn't have a pot to piss in, let alone a window to throw it out of," said Ted Blunt, a former Rams basketball star in the early 1960s and later a longtime elected official in Delaware. "But Coach thought a lot of me and he gave me a job. I never paid to go to school, but the other athletes were paying."
Other teams at Winston-Salem State also had their own runs of success: Golf won six straight Central Intercollegiate Athletic Association championships from 1958 to 1964, the football team won six CIAA titles from 1977 to 1991, and the softball program won three consecutive titles from 1982 to 1985.
But in the final years of Gaines' career, the writing was on the wall: HBCUs would never again have the monopoly on black athletic talent. With nearby schools like Duke and North Carolina able to lure black athletes with nicer, newer facilities and national TV exposure, little Winston-Salem State didn't have much of a chance to compete.
"It [integration] affected all small-college programs," Gaines told the Atlanta Journal-Constitution in 1993. "You can tell how much by looking at major college and pro rosters. About 90% of the players are black. Just about every player we had during the '50s and '60s was capable of playing at the Division I level anywhere. Now, we can't attract those kinds of kids. They want to know if you're going to be on national TV, if you have air-conditioned apartments. So we've lost out."
He won only two league titles in his final 27 years as a head coach. The rest of the athletic program didn't fare much better: Winston-Salem won a total of five CIAA titles in the 1980s, three in the 1990s, and three more in the 2000s.
By the time Gaines died at the age of 81 in 2005 following complications from a stroke, the Rams didn't have much to celebrate anymore. They were bad in a small Division II conference and there didn't seem much chance that things were going to get better.
"Pride was at an all-time low," said Walker, who was then the senior woman administrator (an actual title) in the athletic department. "There just wasn't much to cheer about."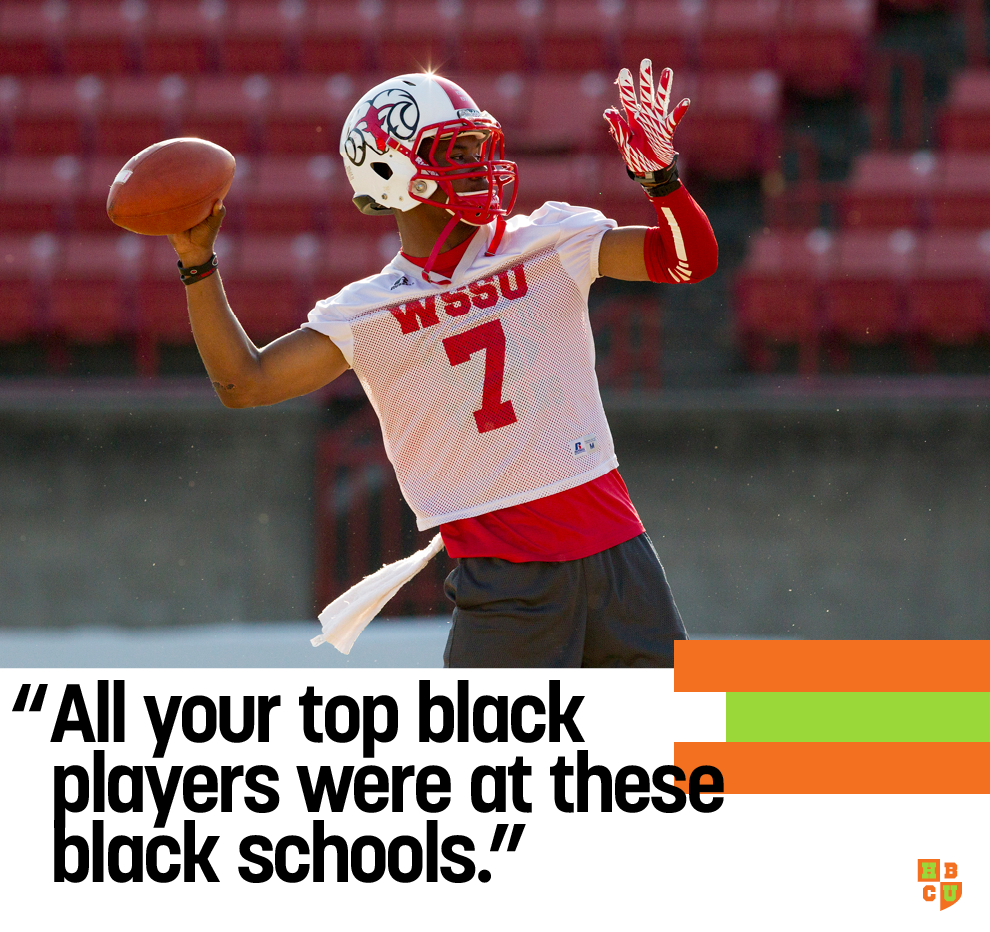 Seeking a solution to its sagging image and revenue, Winston-Salem State announced in July 2004 that it was going to attempt the leap from NCAA Division II to Division I, citing the examples of former rivals Hampton University, Norfolk State University, and North Carolina A&T State University as schools that had successfully made the transition. Another longtime rival, North Carolina Central University, was also considering the move to Division I at that time.
"Our chancellor and our educators agree that the best tool we have on campus is athletics," then–Athletic Director Percy Caldwell told the News & Observer. "Corporate people look at you different if you're a Division I [school] than a Division II."
The plan was for Winston-Salem State to start playing a full Division I schedule in 2006–07, leave the CIAA and join the Mid-Eastern Athletic Conference, and compete on a provisional status for four years. Along the way, the school would have to add at least 50 scholarships, at least three sports, and as many as 15 coaches. With an annual budget of $1.2 million, officials estimated they'd need to at least double their budget over the next five years. Winston-Salem State would ostensibly be a full Division I member and eligible to play for championships in 2010–11.
One of the early skeptics was Gaines, who knew something of the school's financial difficulties from his long-ago days as an athletic director. "I'm from Kentucky where we breed horses, and you don't send a jackass to the Kentucky Derby," he told the Winston-Salem Journal. "This is a five-year plan, and that means you have five years to get ready. It's a step in the right direction, but the only thing that bothers me is the difference in money."
It was a prescient observation: After three years, the school's athletics department was running a total deficit of nearly $3 million — an amount covered by the school's general fund. Fundraising efforts never materialized as initially expected. "We just don't have a history of healthy fundraising at this school for athletics," then-Chancellor Donald Reeves told the Winston-Salem Journal in 2008. The economic downturn only added to the school's economic woes: Winston-Salem State couldn't afford to start a baseball program as planned.
Complicating the school's transition period to Division I was an NCAA sanction for underfunding scholarships in tennis and track and field, pushing the date for the completed move to 2011.
But the final blow to the Division I hopes came in February 2009, when the University of North Carolina board of governors — the policy-making body responsible for 16 state-run schools — rejected Winston-Salem State's request for a 31% increase of the athletics fee that students pay to raise money for more scholarships, more coaches, and other Division I requirements.
"People were bitching and moaning and talking about we can't go back to being Division II," said Blunt, who was then a member of the school's board of trustees. "I asked them, 'Do you know what it costs to be a Division I school? We ain't Notre Dame.' We don't have a base that helps athletics."
Then, Blunt said, he turned it around on those who were grumbling about the school's failures in Division I. "How many of you have given even $1,000?" he recalled asking them. "You can't speak up if you don't pay up."
Making the decision easier was the school's obvious struggles competing at that level. In their final year of competition in Division I, in the two premier athletic programs — football and men's basketball — the Rams went 1–10 and 12–17, respectively.
The inevitable happened in September 2009: The school announced that it was abandoning its climb to Division I after losing a total of $6 million over five years.
It didn't take long for Winston-Salem to reach back into its past to help with the return to Division II. The school hired Bill Hayes, a beloved former Rams football coach who compiled a record of 89–4–02 from 1976 to 1987, as the athletic director in October 2009.

Hayes had been working in the same role at Florida A&M University and had helped guide North Carolina Central in its transition to Division I a few years earlier. He came to Winston-Salem State with the support of much of the alumni, who had grown angry and divided by the failed move to Division I.
A man who famously led the Rams to one of its most successful stretches of football in school history, Hayes had grown accustomed to making the most of very little. When he was the coach in the 1970s, Winston-Salem State had no weight room; the players had to lift bricks and old tires for strength training. "To be energized by this challenge was just what I needed at the time," said Hayes, who was 64 when he was hired. "I think I was a pretty good judge of what it took to win at all levels."
Hayes soon brought in a new head football coach, Connell Maynor, a bright offensive mind and one of Hayes' former quarterbacks from his coaching days at Winston-Salem State and North Carolina A&T. Though Maynor talked boldly of winning championships in his introductory press conference, he faced a significant rebuilding project: More than 30 players left the program after the previous season, many of them disillusioned from the move back down to Division II.
Maynor, however, saw the unexpected exodus as a positive and used the upheaval to completely overhaul the roster. He said he kept only 25 players from the previous year's team. "I cleaned house," said Maynor, now the head coach at Hampton University. "In Division II, you can get a lot of transfer guys and really rebuild a program pretty fast."
In his first year as a head coach, Maynor led Winston-Salem State to an 8–2 record. By the end of his second year, he'd delivered on his promise of winning a championship, claiming the CIAA title and advancing to the semifinal round of the Division II playoffs.
But in 2012, Maynor's football program brought Winston-Salem State the sort of attention it hadn't had since the halcyon days of Big House and The Pearl by advancing to the Division II championship game.
"To participate in a game of that caliber was big," Walker said. "After the semifinal game, the tears flowed and I was overwhelmed. To have the rug pulled from under us going to Division I, it was all worth it."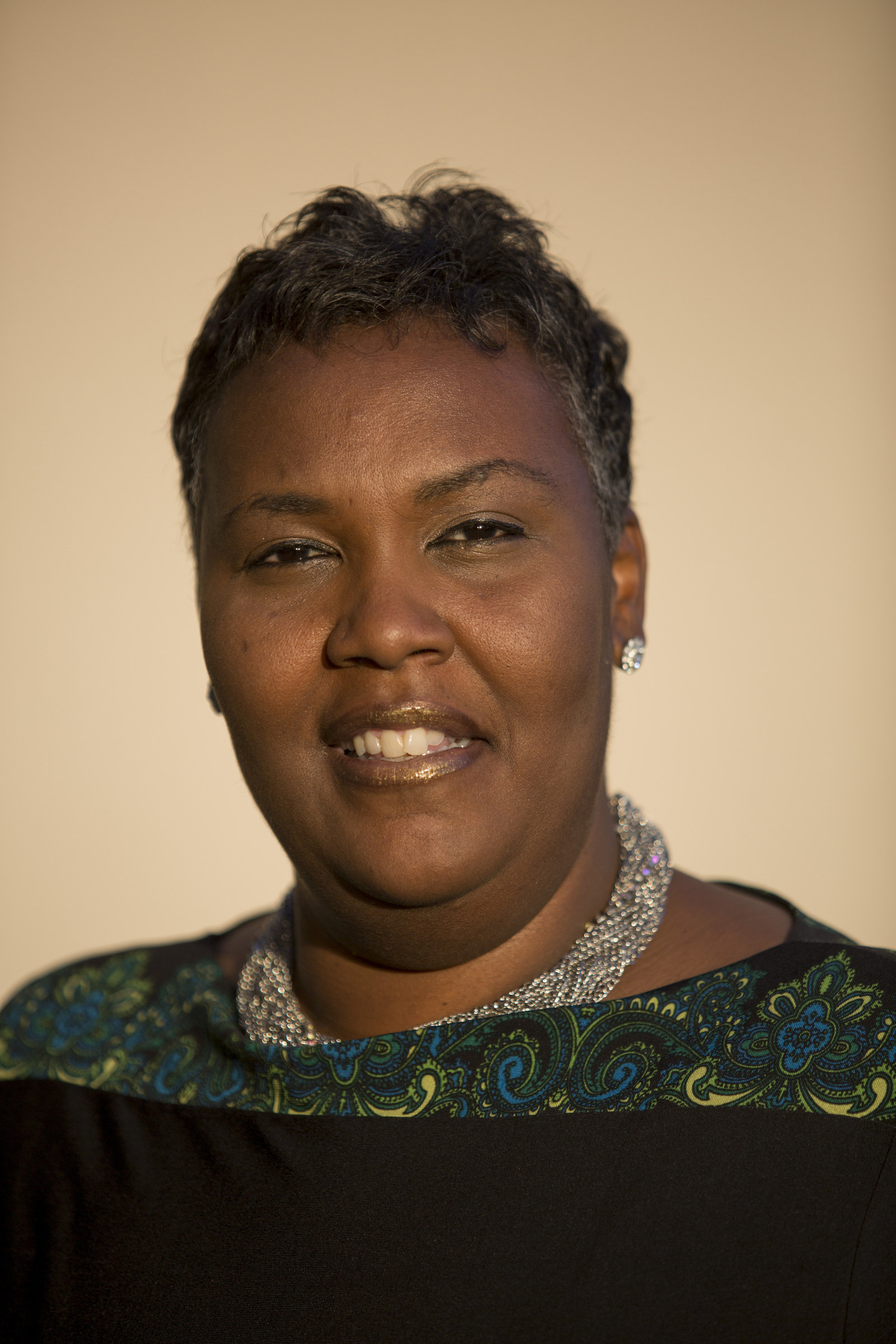 The winning didn't just stop at football. Since 2010, CIAA championships have been won by all of the school's sports teams except women's basketball, golf, and volleyball. Winston-Salem State relaunched its baseball program after a 37-year absence as part of its return to Division II and has won a CIAA championship every year since.
"And now we've got probably the best team we've ever had here," said Kevin Ritsche, the baseball coach. "When you start off with nothing, it's easier to get better."
To that point, two summers ago Ritsche gathered some friends and players to finally build a team locker room out of an old, abandoned football locker room. They used hammers to break down the old lockers, stripped and repainted the floors, built a TV stand, and bought some couches off of Craigslist.
"I was part of that demolition crew," said Devin McLemore, a junior pitcher and infielder. "We just got some sledgehammers and went to town. It didn't take that long."
Hayes also managed to energize fundraising for the athletic department, helping lift the school's athletic budget to $4.7 million in 2013, the last year for which data is available. That's a figure that ranked third in the CIAA, behind only Virginia State and St. Augustine universities.
Hayes credits his success with fundraising to figuring out that contributors much prefer public recognition for their efforts over smaller, more common trinkets of appreciation, like hats and T-shirts. "When I laid out my vision," he said, "that's when the money started rolling in."
He points to the "1000 Horns Campaign" board that greets visitors to the second floor of the school's Bowman Gray Fieldhouse. It's a board that lists all of the contributors who have given at least $1,000 to the athletic program; all of the available slots have been filled with names.
When Hayes finally retired in February 2014 at age 70, he left behind a program that won more CIAA championships in his five years than it had in the previous four decades.
"Coach Hayes gave us everything we needed to be successful," said Ritsche, the baseball coach. "He never told me no, he couldn't do it. He just tried to make it happen."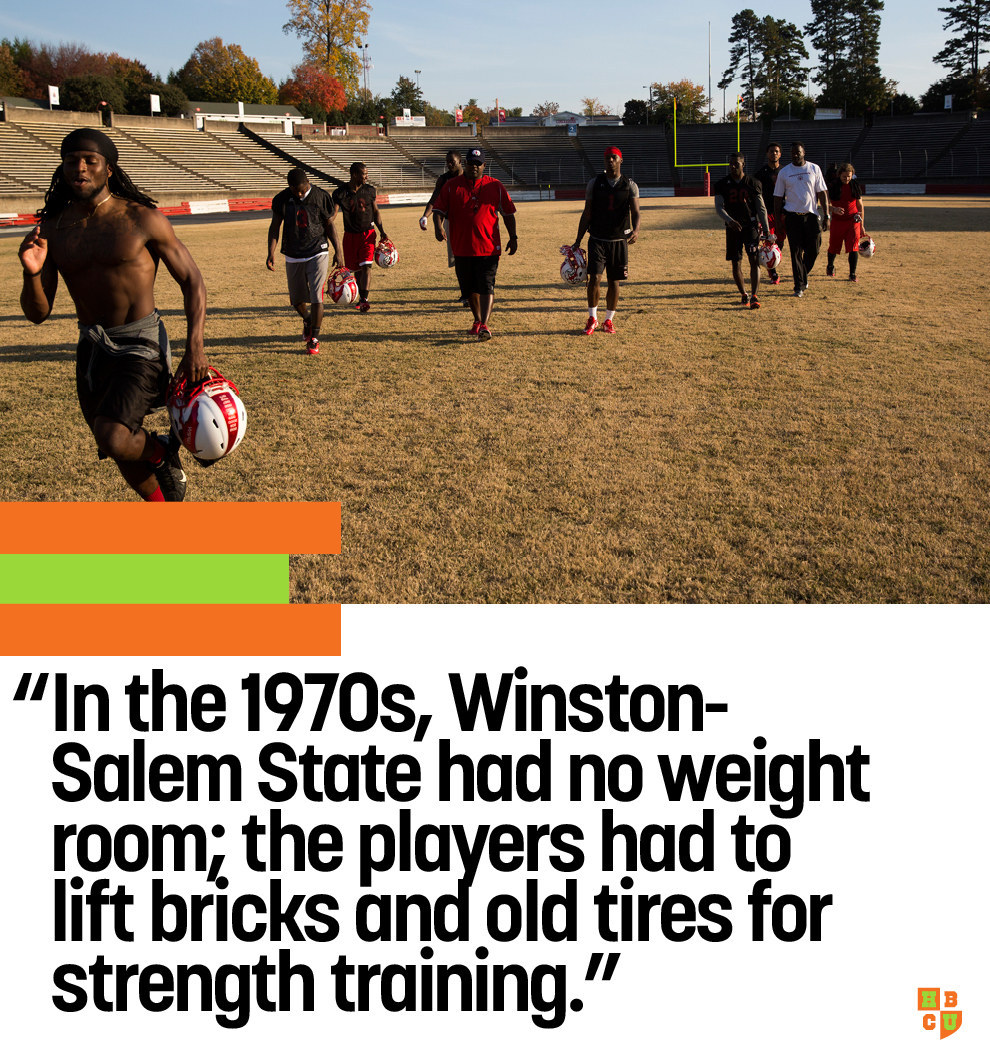 Today, Tonia Walker is tasked with maintaining the momentum of an athletic program in the midst of a renaissance. In the school's first post–Division I year without Hayes and Maynor, the football team has slipped some under new coach Kienus Boulware. The Rams, beset by more roster turnover and youth at some key positions, including quarterback, have gone 5–5. But in a testament to either the resilience of the Rams or the relative weakness of their conference, they will be playing in the CIAA championship game for the fifth straight year Saturday afternoon.

"Sometimes change is bad; sometimes change is good," said Boulware, who was the defensive coordinator under Maynor until he was promoted last year. "But I'm going to make the best of this opportunity where I am and with what I have." That, in fact, could be a motto for Winston-Salem State and other schools that are eyeing a move to Division I.
"Lots of schools think going Division I is where it's at," said Jacqie McWilliams, commissioner of the CIAA. "But for Winston-Salem State, you see their decision to come back has really put them in a good position financially. They're the model Division II program."
Asked if other HBCUs floundering at the Division I level might do well to follow Winston-Salem State back to Division II and the CIAA, McWilliams demurred but said her league was open to further expansion. "I believe there's a few Division I schools on that list," she said. "There's a preliminary list of schools that match up to CIAA. It's something we'll be talking about in our long-range planning committee meetings."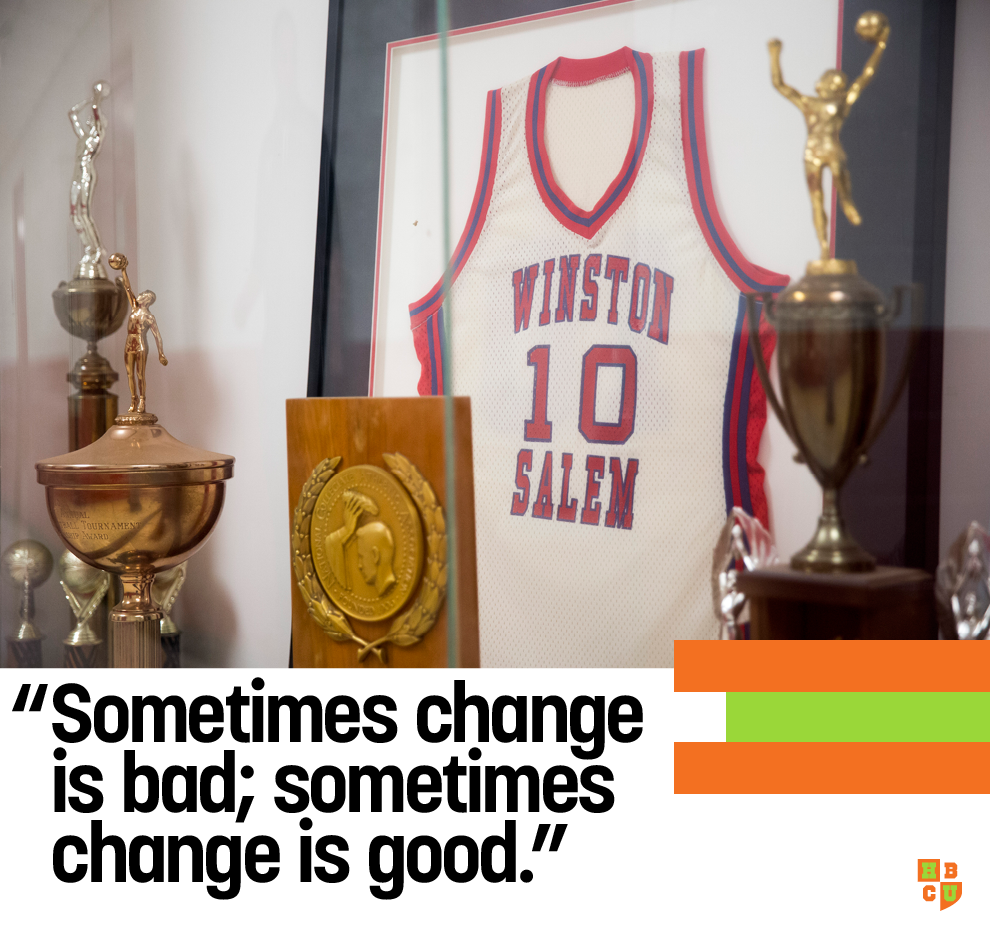 MEAC Commissioner Dennis Thomas said he believes Winston-Salem State would eventually have success in Division I but that a change in top school administrators, and thus philosophies about the role of athletics on campus, outweighed any of their competitive or financial concerns. "No question they could have made it at Division I — they were there," Thomas said. "I never take a defeatist's attitude. I think anything is possible. And I think the MEAC has proven over the years that we've been able to have some success."
Ritsche, for example, remains convinced his baseball program could easily make the jump to Division I. "I know we could compete at the mid-major Division I level," he said. "I think it'd be great for our program. But Division II is a good place for us right now."
Indeed, these days, there's little dispute among the school's formerly divided group of alums that the move back to Division II seems to have worked out for the best, even if that wasn't the original plan.
"I don't want to be the one person saying 'I told you so,'" said Monroe, the NBA Hall of Famer. "But I felt very strongly that coming back down to DII was a move we had to make. I think that's where we need to be."