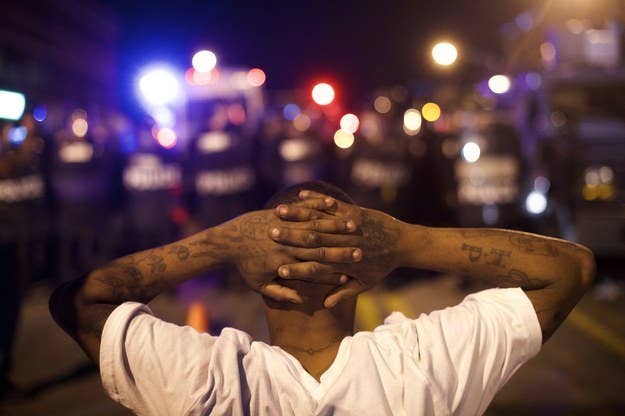 BALTIMORE — Sitting in the afternoon shade on the stoop of a rowhouse, William Stewart Jr., watched an armored police truck zoom down the street and around the corner.
The truck was followed by an unmarked white police cruiser, which didn't even slow for the children and teenagers goofing around on the nearby sidewalks.
"Look at that," said Stewart, giving a knowing nod to three friends from the city's troubled Sandtown-Winchester neighborhood, better known as "Sandtown." "Stuff like that get the young kids riled up."
Stewart and his friends have become accustomed to drive-by policing since their neighbor and acquaintance Freddie Gray died April 19, a week after he suffered a major spinal cord injury while in Baltimore police custody. Gray's death resonated with the men and women, and even boys and girls, of Sandtown, many of whom recounted their own run-ins with police over the years. And it set aflame a despair and frustration that has long smoldered in West Baltimore. It isn't lost on them that Gray reportedly ran away from the police when he locked eyes with them on the street, prompting the chase and arrest that ultimately resulted in his death.
"Whenever the police come, I run too," said Kevin Johnson, 31.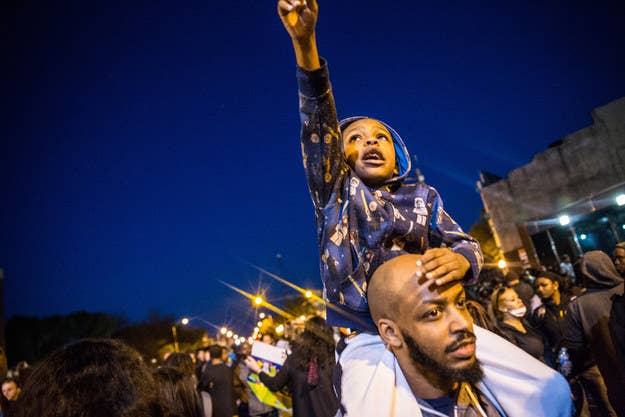 Their stories are strikingly similar to those told by people living in Ferguson following the killing of Michael Brown, an unarmed 18-year-old black man, at the hands of Darren Wilson, a white police officer who said he acted in self-defense. Or in Staten Island after the death of Eric Garner. Or in Charleston after the killing of Walter Scott. Or in Cleveland after the death of 12-year-old Tamir Rice. For every front-page story about a grim encounter between blacks and the police, there are an unknowable number most never hear about, incidents now fueling the nationwide protest movement against police brutality and racial profiling.
But in this gritty corner of Baltimore, where unemployment hovers around 50% among people aged 16 to 64, where the median household income is just over half that of the overall city, and where the crime rate is much higher than the city's average, the desperation may be even more acute, the despair even more toxic. According to the Justice Policy Institute and Prison Policy Initiative, "Sandtown" has more people in state prisons than any other census tract in Maryland. Their Baltimore isn't crab feasts, the Inner Harbor, or Camden Yards and Orioles games.
So things were dire even before parts of West Baltimore went up in flames after clashes between the police and young protesters, most of them teenagers. Left behind were yet more blight and damage along the shabby little business corridor of West North Avenue.
Now a day later, and only a half-mile away, the 27-year-old Stewart thinks those smoldering ruins might merely be a prelude: "If we don't get results," Stewart said, "we're going to fuck shit up."
By "we," Stewart means the could-be Freddie Grays, the young men who could imagine themselves dragged into a police wagon for trying to dodge the cops. They are alienated from the police, out-of-town community activists like the Rev. Al Sharpton and the Rev. Jesse Jackson, and even the city's mostly black leadership, including Mayor Stephanie Rawlings-Blake.
Some Baltimore residents fear that their anger at the police and indifference to the damage wrought only a few blocks away will set their neighborhoods back years, driving away business, investment, and much-needed jobs. But in Sandtown in particular, and West Baltimore in general, circumstances before the riots were already unbearable.
Indeed, in some areas, it was tough to tell which blocks of rowhouses and businesses had simply succumbed to years of decay — for instance, many homes were boarded up and seemingly abandoned — and which had been damaged in the riots the day before.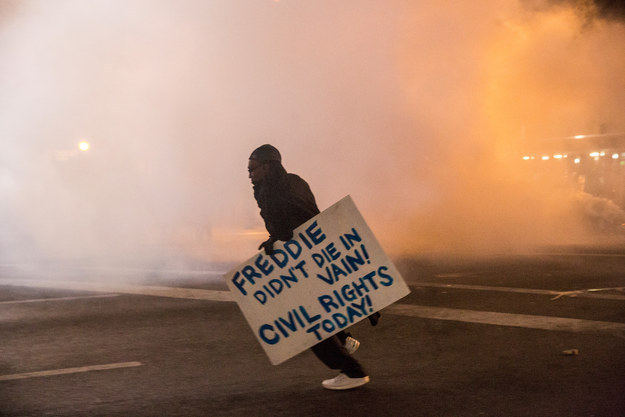 "To be honest, it's probably not going to get better," said Devin Whiting, 31. Tall, slender, and decked out in a black hooded sweatshirt and black skull cap, Whiting came out Tuesday afternoon to watch several community groups clean up debris from the rampage.
He's lived here since 1995, and seen lots of bleak days and nights in West Baltimore. But Monday, he said, might have been the nadir.
"This is as hopeless as it's ever been," Whiting said.
On Tuesday afternoon, there were protests, a "peace walk," and several community meetings in and around West North and Pennsylvania Avenues — site of most of the clashes between police and young demonstrators the day before. Those organized efforts sought to bring attention and resources for an area in dire need of both.
But even those efforts were marred by ominous signs: police helicopters whirring overhead, city officials who blocked off access to surrounding streets, and even a few brief confrontations between young locals and police — mostly a few water bottles thrown by some of the rowdier kids.
"All of that ain't gonna help nothing," said Tavon George, a 17-year-old who lives in the neighborhood and was out of school because the county school district had canceled classes for the day. He predicted the confrontations in the streets would get worse over the next few days.
"The police can't lock everybody up."
That sort of fatalism sounded familiar to the co-founders of the Inner Harbor Project, a local program founded three years ago to help build a better relationship between police and teenagers.
"There was a feeling that this was going to come to Baltimore sooner or later," said Diamond Sampson, a 17-year-old who works for the Inner Harbor Project. "It was only a matter of time."
Celia Neustadt, founder and executive director of Inner Harbor Project, said Gray's death was certainly a catalyst for the recent protests that have swept through the city. But, she said, Baltimore's police department hadn't had much success at improving their relationship with the city's young black teenagers.
"Police officers are very much at the forefront of communicating the message to teens that they aren't welcome in the city and they don't have traditional pathways to success," Neustadt said.
Only a couple blocks away from the Gilmore Homes, the nearly 600-unit brick public housing facility where Gray lived, Stewart and his friends also pinned blame on Baltimore's black leadership
"Stephanie Rawlings-Blake?" Stewart said, referring to the mayor. "She don't want to meet with the real hood n***as."
And for virtually every single person, there was the expectation that no curfew, no police officer, no National Guardsman, could prepare Baltimore for what might happen if officers faced no repercussions for Gray's death.
Several young men identified themselves as Blood gang members — they called themselves Damu, the Swahili word for blood. They promised that peace wouldn't last for long if they didn't get what they perceived to be justice.
"We gotta get an indictment," said one 27-year-old who wore a red shirt, cap, bandanna, and shoes. "It's not going to stop until the cops get the same thing we would get if we did it to them."