Change Didn't Come To Ferguson
Despite historic election results changing the demographic makeup of the city council, the outcome of Ferguson's municipal elections fall far short of the changes activists were seeking.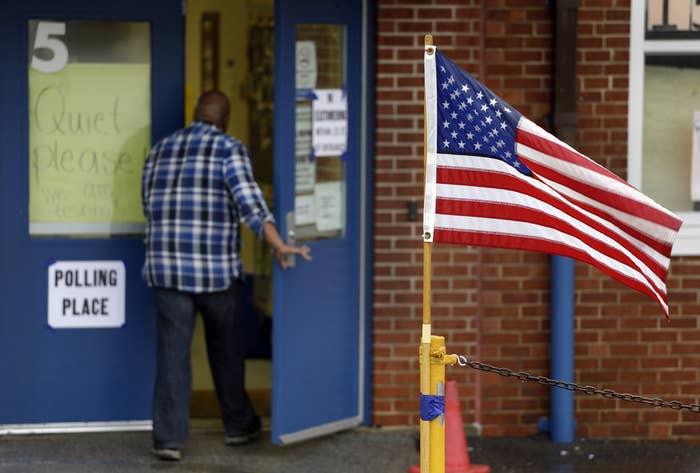 Citizens of Ferguson turned out in force Tuesday, electing two black candidates to the City Council in a significant shift for a city that had elected only two black members in its 120-year history and never had more than one at a time. The results are the most significant electoral change the town has seen since months-long protests erupted over the slaying of an unarmed black man at the hands of a white police officer last August.
The next council will now have three black city council members, making the six-person panel half black and half white. In a city that is more than two-thirds black, it was a meaningful step toward Ferguson having a political institution that more closely represents its population.
But for now, symbolic is all Tuesday might have been for the city of 21,000 people.
The high voter turnout, which at about 29% of Ferguson's 12,378 registered voters was more than double the usual, didn't mean the sort of change demonstrators and activists there have been pushing for and counting on for months. Instead, the results suggest the presence of a quiet but influential backlash among town residents hostile to the protesters, angry over what they perceive as unfair press coverage, and eager for the conflict that has wracked their town since August to end. The result may be a far more establishment-oriented city council than protesters were hoping for — one that will have significant influence over how Ferguson moves forward.
"Because the people we supported didn't win the election, that doesn't mean it was a failure," said Deray McKesson, one of a number of leading organizers and activists against police brutality who was in Ferguson urging people to the polls. "There are always people who don't want things to change. The status quo necessarily benefits a group of people."
Two of the losers Tuesday — Bob Hudgins and Lee Smith — were backed by the protest movement that has made a home in Ferguson following the August shooting death of Michael Brown at the hands of then-Police Officer Darren Wilson. Both a local grand jury and federal investigators declined to indict Wilson on criminal charges associated with the incident, in which Wilson has always maintained he acted in self-defense.
The losses sting even more considering Hudgins, who is white but has identified himself as a protester, lost to former Mayor Brian Fletcher, who launched the "I love Ferguson" campaign that sought to protect the city's image and found most of its support among white residents.
"At some point, the politics will catch up with the social movement," said Patricia Bynes, the Democratic committeewoman of Ferguson Township who managed the campaigns of Hudgins and Smith. "Instead of focusing on a win today, we're focused on the long-term game."
Ferguson's City Council consists of the mayor and six members, who are elected from each of the city's three wards for three-year overlapping terms.
They will take their seats at the dais only a month after the Department of Justice issued a damning report that detailed widespread racial discrimination in Ferguson's law enforcement system and found that it routinely violated residents' constitutional rights. Only days after the report was released, City Manager John Shaw, Municipal Judge Ronald Brockmeyer, and Police Chief Thomas Jackson were forced out of their jobs.
The council will eventually be the ones who decide who will fill those jobs, giving them significant influence over who will shape the city's recovery and how, and whether and how conditions in Ferguson outlined in the Justice Department report are ameliorated. Given that, it's hard not to read Tuesday's results as a snub of the protesters and an endorsement of the city's entrenched political class.
For example, Fletcher, who stepped down as mayor in 2011, has previously criticized the Justice Department's report, saying investigators didn't "look for anyone who looked for nice things to say about the police department."
"Quite frankly I don't think they listened to the majority of the residents," he told BuzzFeed News in March. He didn't immediately respond to messages seeking comment Wednesday.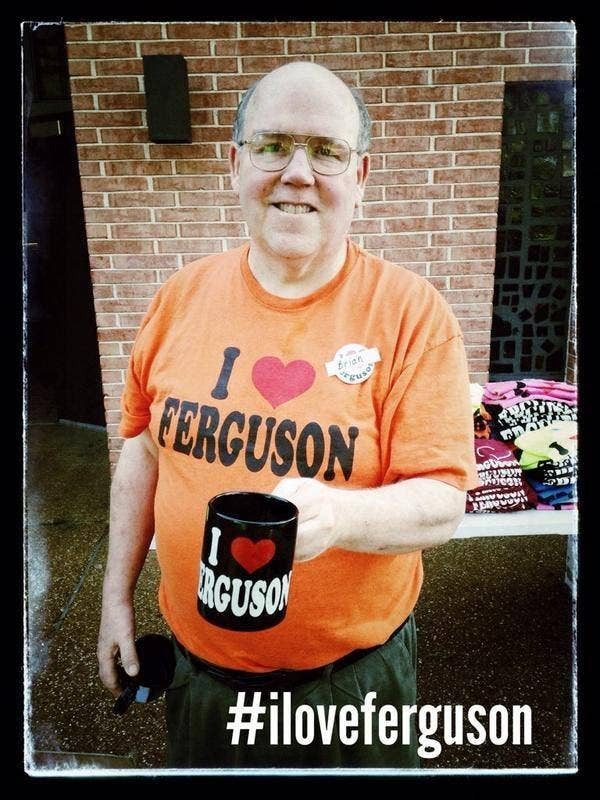 Wesley Bell, a professor, attorney, and municipal judge in nearby Velda City who also won Tuesday, received the support of Mayor James Knowles. Knowles has been targeted for a recall by a group of citizens and criticized the "hostile" language in the Justice Department's report. Knowles attended Bell's victory party Tuesday night at a local barbecue restaurant, according to the St. Louis Post-Dispatch.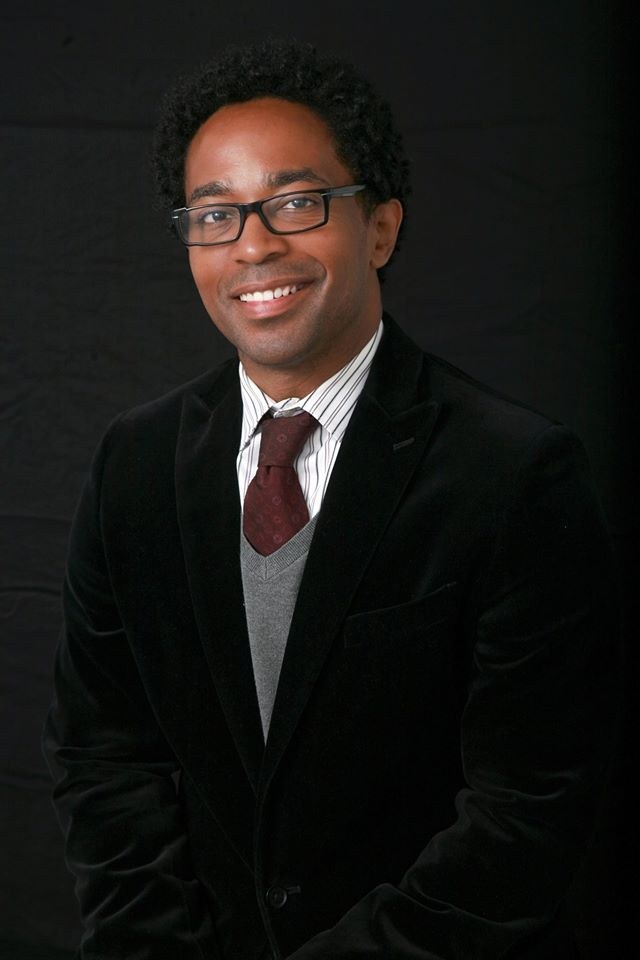 Those were signs that the election tapped into "white anger" in Ferguson, said Jeff Smith, a former Missouri state senator and an urban policy professor at the New School in New York. Many white voters in Ferguson, Smith explained, may have responded to calls for increased engagement among the city's black residents by turning out in higher numbers themselves.
"My gut is that fundamental voting patterns that have always existed in Ferguson weren't very different," said Smith, who released an e-book last fall titled Ferguson in Black and White. "I anticipated turnout would be higher in the black community. But it didn't mean that there wasn't counter-organizing going on in the white community in a less visible way."
Smith pointed to the example of the 2004 presidential election, when Democratic organizing efforts for black voters in Ohio seemed to be gaining momentum but ultimately failed in the face of a quieter, more efficient get-out-the-vote effort among white conservative voters.
"A lot of people who talked to me said things that suggested they weren't just going to be like, 'Hey, let's let these activists take over the city. It's unfortunate that they're not better represented in our government,'" Smith said. "Most people don't change their minds about things."
At Fletcher's storefront on South Florissant Avenue in Ferguson, a woman who didn't identify herself but called herself a longtime resident said she was ready for the media and "outsiders" to go away so the city could heal.
"This is probably the most diverse city in St. Louis," she said. "Every city in St. Louis County runs their courts the same way, but we're the ones getting all the attention. The media refuses to let this die and let us solve our problems."
Bynes, who praised what she called "an unprecedented turnout," said she also suspected that many Ferguson residents cast a vote with the hope that the protests and attention would eventually go away.
"I think there were many votes of defiance, definitely," Bynes said.