FERGUSON, Missouri — At long last, virtually all Ferguson residents — black and white, young and old, rich and poor — have come to agree on something: Darren Wilson, the police officer who shot and killed 18-year-old Michael Brown this August, will not be indicted.
That consensus — remarkable in a town that was split on whether it even had any racial tension — can be seen in preparations that seem better suited for an impending war: boarded-up stores, daily non-violent training sessions across town, law enforcement agencies stockpiling riot gear and tear gas, and a governor who has said the National Guard will be on standby.
To be sure, the St. Louis County grand jury could decide to indict Wilson. The jurors — nine white and three black — have heard testimony for three months, part of prosecuting attorney Bob McCullouch's promise to present "absolutely everything." As the New York Times reported, McCullouch has chosen a highly irregular process that more resembles a jury trial, perhaps in an effort to shift responsibility for the decision to the jury instead of his office.
But whatever eventually happens to Wilson, the current collective belief about his fate exposes a deeper resignation: The rift between public officials and the black community here has not healed since the protests in August, and few expect that to change.
Maybe even more than the killing of Brown, many people here say, the undiminished hostility between police and black citizens has fueled a volatile mix of emotions.
"I just get the feeling that it's going to get worse," said Alma Morrow, a black clerk at a boarded-up beauty supply store on West Florissant Avenue, the site of the most violent clashes between protesters and police following Brown's death in August.
"It goes beyond Mike Brown now. People over here are really mad," Morrow said.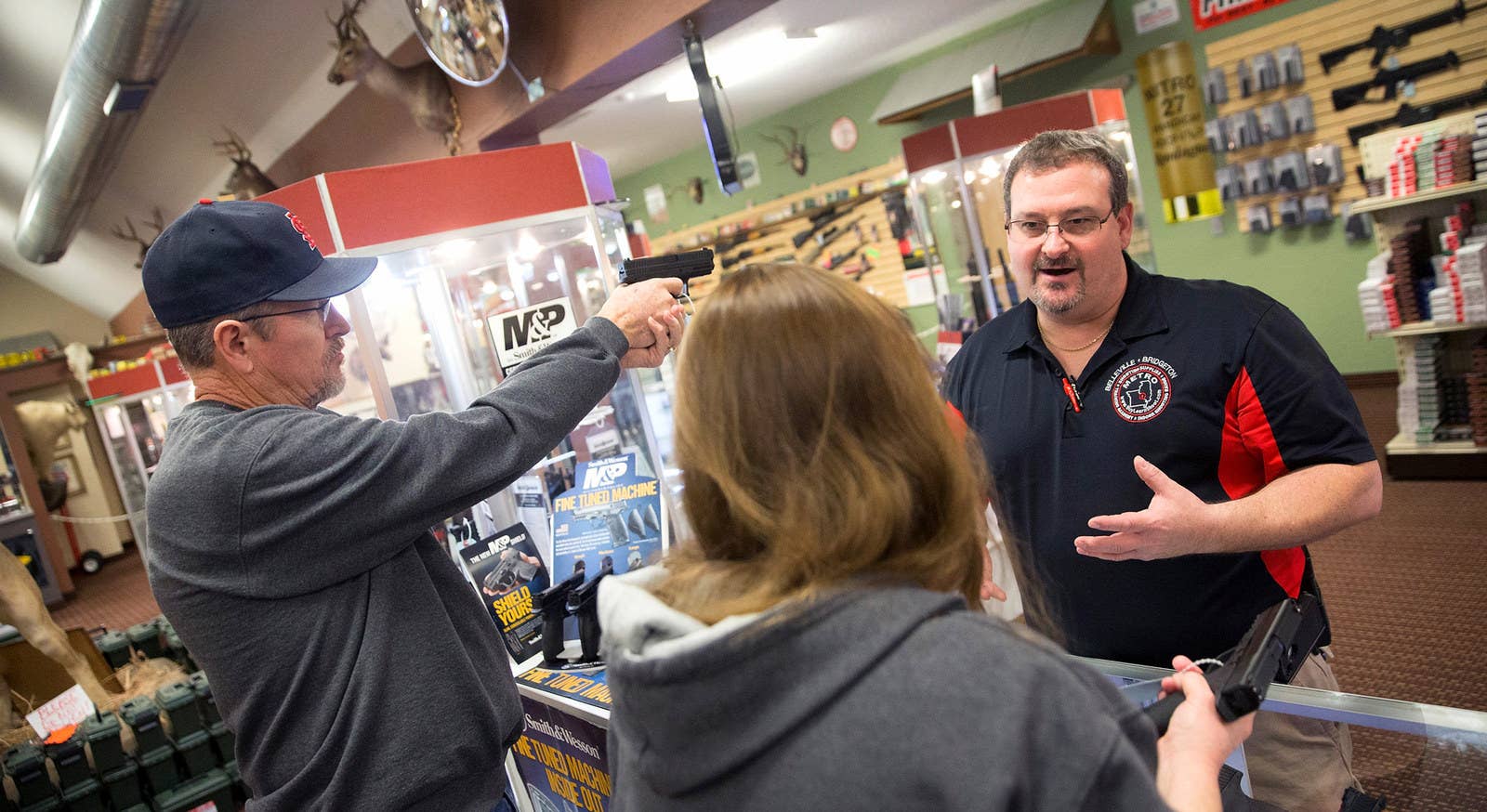 In the days following Brown's death, police fired tear gas, pepper spray, and rubber bullets at protesters — and faced criticism for their militarized approach.
"What we've seen so far is that if there's a little bit of violence, a real violent reaction to that can be worse," said Peter Joy, a professor of criminal justice at Washington University in St. Louis. "I hope [police] respond in a way that doesn't escalate things. I hope they've learned from the last time."
But while law enforcement agencies have met with several groups of protesters and undergone additional training in recent months, they've also primed themselves for conflict.
The Missouri Highway Patrol has bought more shields and equipment, St. Louis metro police has spent nearly $100,000 on riot gear and repairs to damaged police vehicles, and St. Louis city police recently spent $325,000 upgrading helmets, sticks, and other "civil disobedience equipment," Police Chief Sam Dotson told the Associated Press.
"We want the public to know that we are fully committed to preventing law breakers from threatening public safety," St. Louis County Police Chief Jon Belmar said at the news conference with Nixon.
"These measures are not being taken because we expect problems," said Nixon, who nonetheless said that he was prepared to call on the National Guard in the event of what he called an "uprising."
"To all Missourians, to people around the country and around the world, we are going to keep this region safe," Nixon said. "As I've said before: Violence will not be tolerated."
The authorities are hardly the only ones girding for conflict. Near where the worst violence was this summer, many businesses began boarding up windows weeks ago.
"It's going to be chaos," said Mike Jacob, a clerk at Sam's Meat Market and More on West Florissant Avenue, a major thoroughfare where protests took place nightly and several stores were looted in the weeks after Brown's death. At Sam's, they earned their skepticism the hard way: The store was ransacked twice during riots in August.
Six local school district superintendents are so concerned about potential violence that they sent a letter to McCulloch asking him to announce the grand jury decision after 5 p.m. or on a weekend, preferably a Sunday when schools typically don't host events or activities. Fear has also driven up business at gun stores across the area.
"Sales are off the charts," said Steven King, a white owner of Metro Shooting Supplies in Bridgeton, a mostly white suburb about 10 miles from Ferguson. He held up a stack of about 100 new applications for the federal background check needed to buy a weapon. "People are in fear of their lives. They're just scared to death. The rumors are that every single area is a threat."
St. Louis routinely has one of the nation's highest violent crime rates, but Brown's death was the only homicide in Ferguson this year.
At least a few locals worry that all of these very public preparations for violent protests could be a self-fulling prophecy. "I don't think the reaction would have been as violent as what everyone is thinking," said Hubert H. Hoosman Jr., who is black and owns a real estate consulting firm a few blocks from Ferguson's police station. "But I do worry what it says that everyone keeps talking about it as if it's a given."
Not far from Hoosman's business is a store bearing an "I Love Ferguson" sign. The signs are part of a larger movement — mostly supported by white residents — within the town to push back against protesters and black residents' allegations of entrenched racial problems in Ferguson. Inside, the store's volunteers — all of them Ferguson residents — could barely contain their frustration.
"I feel like we're being held hostage" by the protests, said Dorothy Kaiser, a white 78-year-old Ferguson native. "We shouldn't have to board up our windows."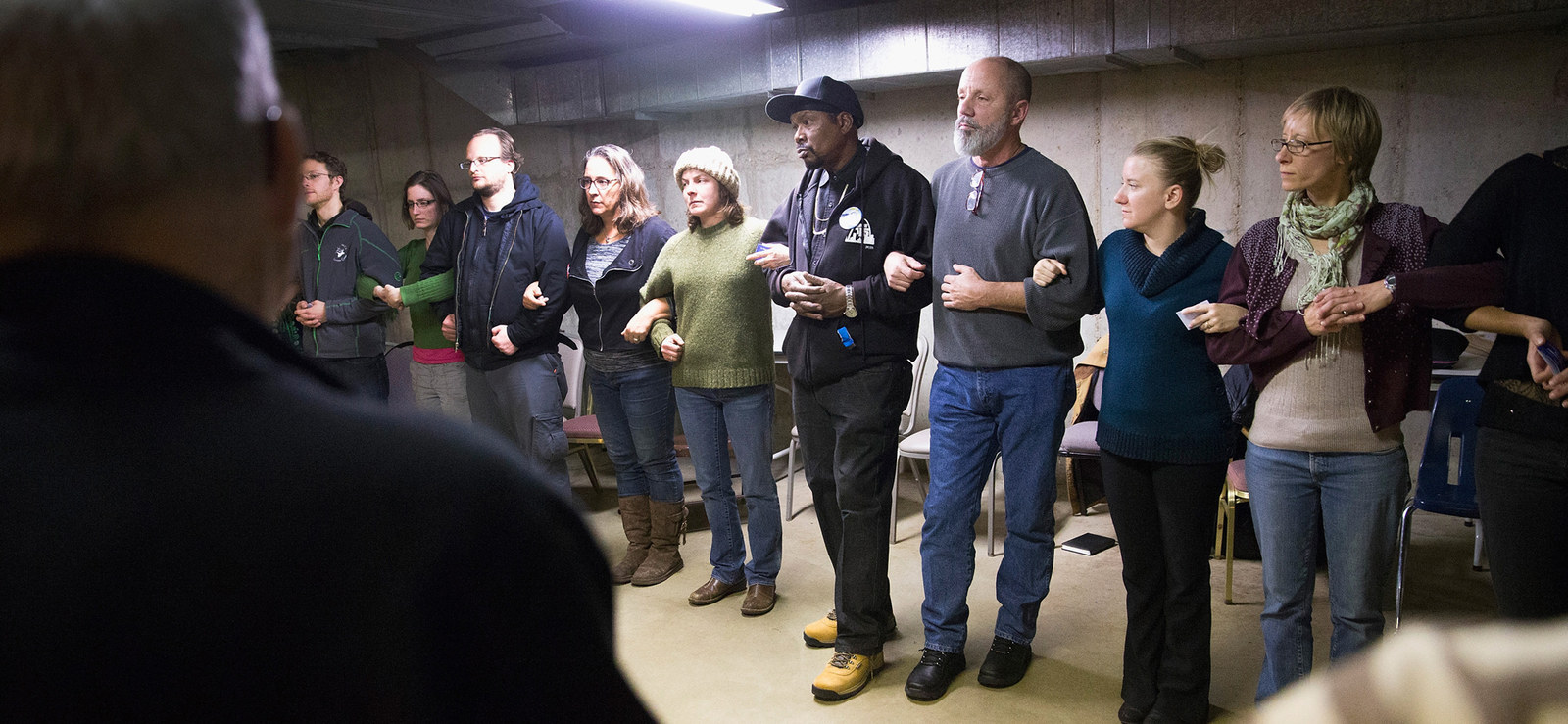 With Brown's killing, Ferguson joined a list of cities including Jasper, Texas; Jena, Louisiana; and Sanford, Florida, where racially charged incidents have shattered the illusion of racial harmony, exposing stark disparities and long-simmering resentments.
In Ferguson, whites comprise only 29% of the population, but they make up five of the six city council members, six of the seven school board members, and 50 of the 53 police officers. In the heat of the protests this summer, many black residents hoped for change. But now, with virtually everyone girding for more conflict, that hope has regressed to something more familiar: resignation.
Among many of Ferguson's black citizens, there's a pessimism born of years of grievances routinely ignored by most of Ferguson's white residents and by the town's predominantly white government. Those grievances include an off-year election calendar found to depress black voter turnout, a criminal justice system often used to prop up the town's budget by overpolicing traffic infractions (and then imposing late fees and interest), and a police force that has developed a reputation for using excessive force, according to a report compiled by the NAACP's Legal Defense Fund.
"We have a very corrupt system," said Reggie Rounds, a former resident of the Canfield Green apartment complex where Brown was killed.
After Brown's death, and even at his funeral, community leaders pushed voter registration efforts. But on Election Day, Ferguson came up short: CNN found that only 204 residents registered to vote between Aug. 11, the Monday after Brown was shot, and Oct. 8, the registration deadline for the November election. Overall, only 42% of Ferguson's registered voters cast a ballot in the Nov. 4 election, which lagged behind the county's overall turnout rate of 44%.
Right now, much of the community organizing in Ferguson is focused not on hopes for long-term change but on fears of imminent violence. On Tuesday night, in a clammy church basement near Ferguson, Lisa Fithian took about 75 volunteers through three hours of exercises meant to prevent a violent conflict with police.
Fithian, who has organized non-violent protests around the country for more than 40 years, emphasized staying calm if officers meet them in the streets with riot gear, batons, and tear gas.
"We know they're trying to set us up," Fithian said, "and we can't take the bait."