UN Refugees Agency Admits Sexual Abuse Risks After BuzzFeed News Investigation
Previously, when asked about the risk of sexual assault or exploitation on the journey to Europe, an agency official told BuzzFeed News, "There's not even time for that."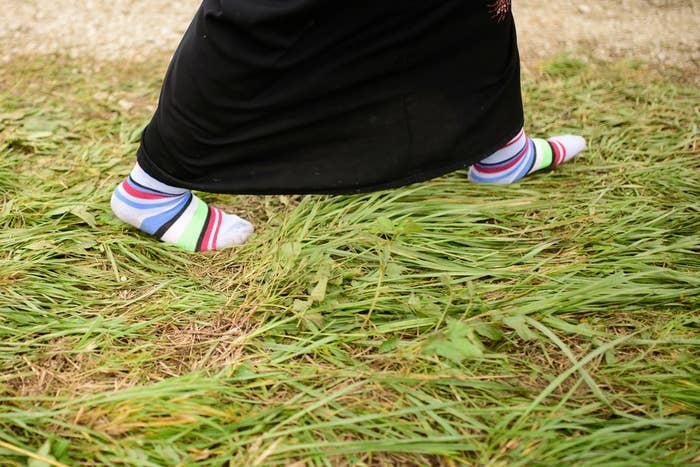 A senior official at the United Nations High Commission on Refugees (UNHCR) acknowledged on Friday that women and girls seeking refuge in Europe risk sexual abuse and exploitation on their journey through the continent.
"Refugee and migrant children moving in Europe are at heightened risk of violence and abuse, including sexual violence, especially in overcrowded reception sites, or in many locations where refugees and migrants gather, such as parks, train stations, bus stations and roadsides," said Melissa Fleming, UNHCR's top spokesperson, at a press conference today in Geneva.
Previously, a UNHCR spokesperson told BuzzFeed News, "I don't see the gender issue here, honestly."
The spokesperson was one among more than a dozen officials interviewed for a BuzzFeed News investigation into the gender risks on the journey from Turkey through the Balkans and into Central Europe that an estimated half-million people have made so far this year.
Officials uniformly denied reports or risks of sexual violence or exploitation on the journey, but women and girls told BuzzFeed News about how they survived and tried to protect themselves from exactly those risks.
"UNHCR is appealing to all concerned national authorities in Europe to take measures to ensure the protection of women and girls, including through providing adequate and safe reception facilities," the agency said in a statement.
UNHCR's statement focused heavily on unaccompanied women and children. But Hilary Margolis, a researcher in the women's rights division of Human Rights Watch, was critical, in a late September interview with BuzzFeed News, of the idea that sexual abuse is a risk primarily for solo travelers.
"That's a really dangerous assumption — that we only have to worry about women who are coming over on their own, because that's not true," Margolis said. "Someone in her family could traffic her, abuse her, exploit her, or there could be domestic violence, the threat of forced marriage, any number of things."