This Photo Captures The Human Tragedy Of Ebola In Liberia
It's Decoration Day in Liberia, when families visit the graves of loved ones and leave flowers and other reminders of how much they loved those they've lost.
This is the cemetery at the Ebola treatment unit of the International Medical Corps in rural Liberia's Bong County last fall. It holds 115 graves.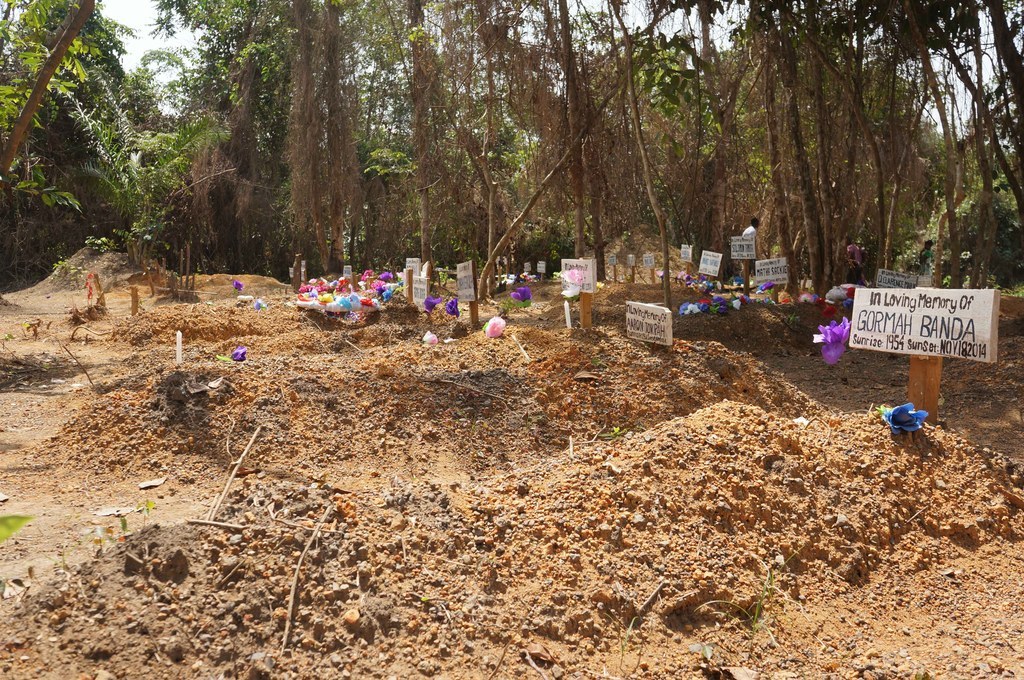 It's Decoration Day in Liberia, when families leave flowers on graves of loved ones. This year many families don't have graves to go to because the Ebola dead in the capital city were cremated. But in rural areas, people are marking the day.
Decoration Day will be a mournful pause in the midst of celebrations after the discharge of the last Ebola patient and counting down the days with zero cases until Liberia can be declared Ebola-free.
Monrovia, the capital city, and its surrounding areas were a hotbed of Ebola. Dead bodies are highly contagious, and to help stop the spread of the disease through a highly populated urban area, the government ordered last summer that anyone who died of Ebola in the area had to be cremated. So many of the Liberians who lost loved ones to Ebola can't visit graves today.
But in rural counties like Bong, the dead were buried with tightly monitored safe burial practices.
This is the grave of Baby Fahn, who was never born. When his mother got Ebola, she lost Baby Fahn baby after 8 months of pregnancy. But she survived, and today she put a single flower on his grave.