This Kenyan Fashion Designer Is Putting Obama's Words Into Action
Barack Obama made women's entrepreneurship a major focus of his first presidential trip to Kenya. But Deepa Dosaja is already way ahead of him.
Barack Obama isn't the only golden child to return to the land of his roots recently. Earlier this month, Oscar winner Lupita Nyong'o had her own homecoming.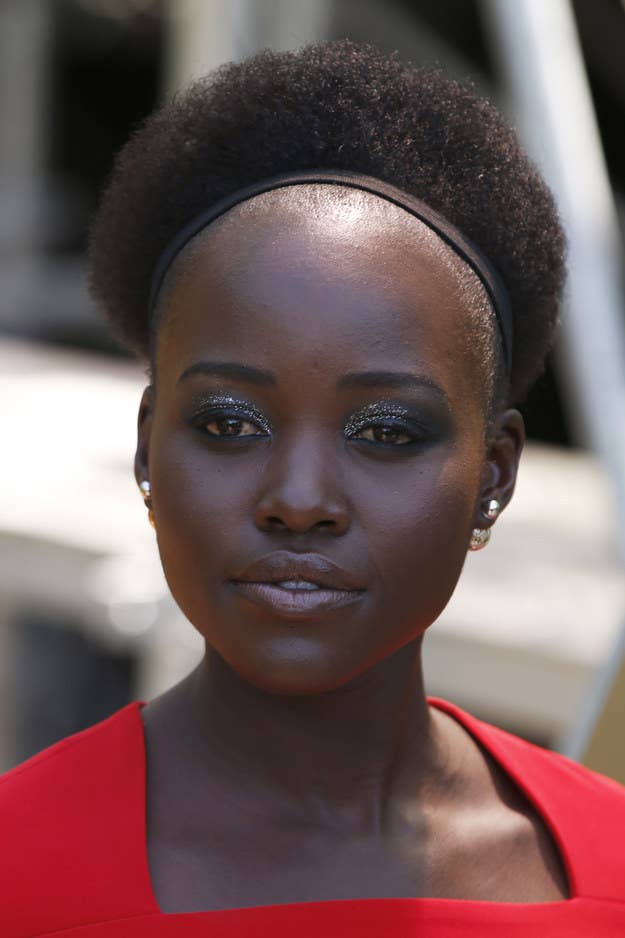 The actress created buzz by wearing only African designers — including Kenyan designer Deepa Dosaja.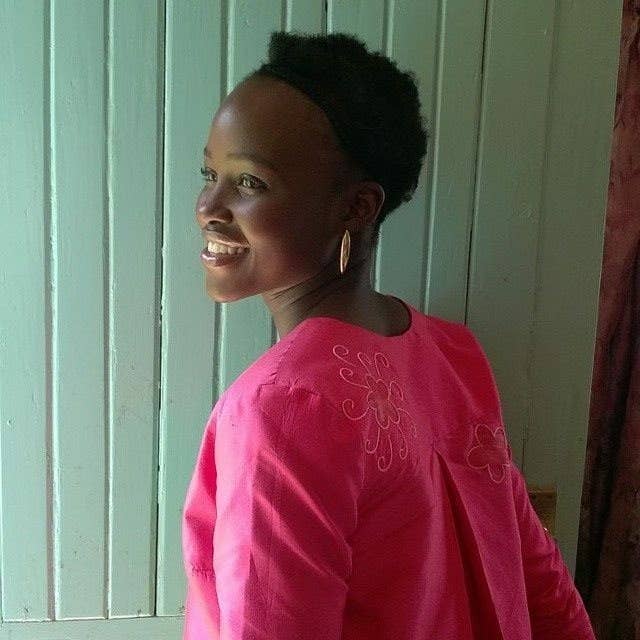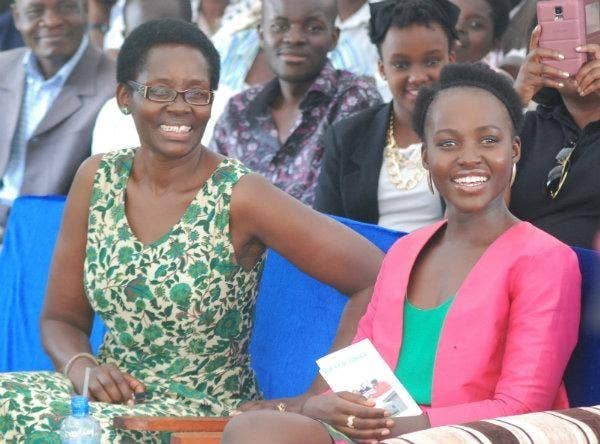 Dosaja's hand-embroidered, hand-painted ensembles are putting into practice two of the biggest the buzzwords Obama used during his Kenya trip: women's entrepreneurship.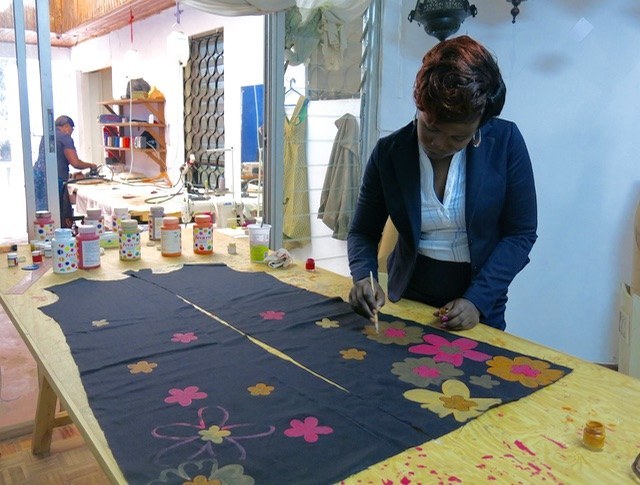 Esther Nyangai is in her late forties, and she'd never had the training to work in the skilled labor force before. She started as a casual laborer but Dosaja trained her and then hired her full-time last year.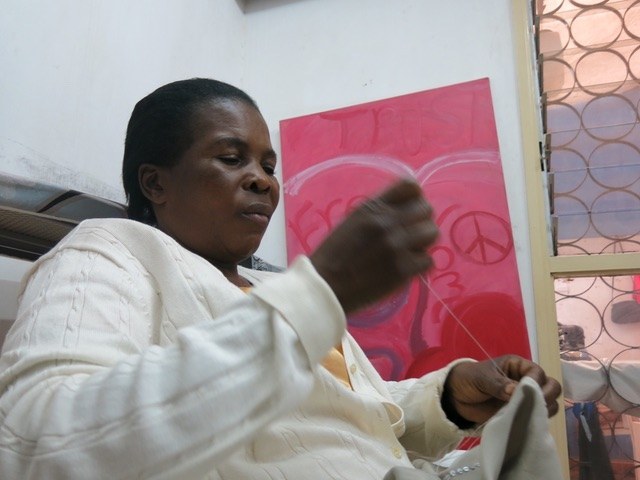 Jane Adhiambo Omollo's fingers move so fast, we had to ask her to slow down to get a good shot of her expert hand-stitching.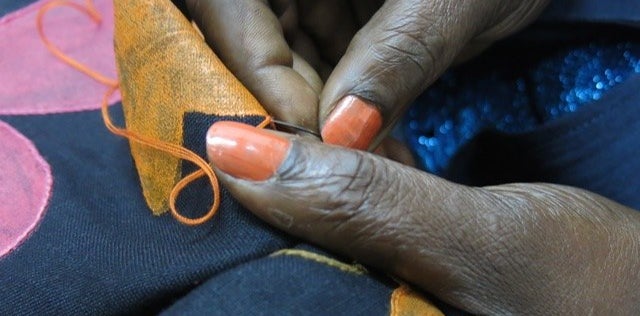 Omollo is the chief hand-stitcher and has been working for Dosaja for 11 years. She's also doing some crochet, for Dosaja's Fall 2015 collection.
Industry insiders are always recommending Dosaja invest in high-tech machines from China that could do beading or embroidery faster. No way, Dosaja says.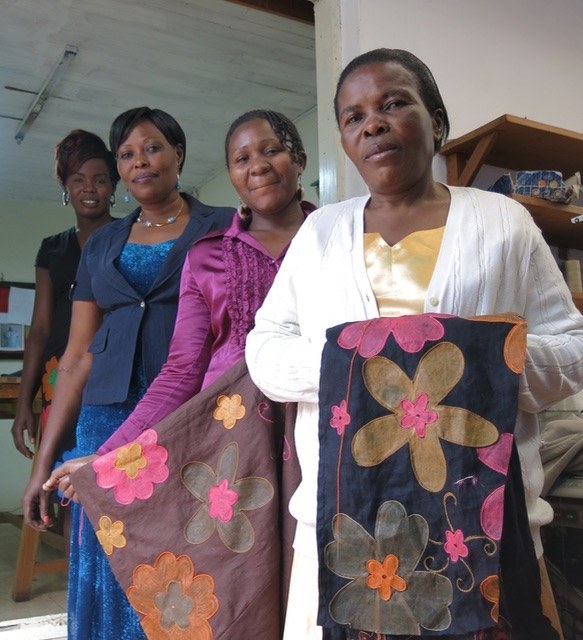 "The thing I love about this embroidery is that we can hire laymen: They don't need any previous training or education," Dosaja says. "We train them in-house. It's much more valuable to create employment than to get a machine."
There's also a benefit for the customer in having a one-of-a-kind, bespoke ensemble. "None of our pieces can be physically the same, because each woman has a different hand," she says. "The wearers of the dress understand they're wearing something unique, and that they've employed someone."
Dosaja's boutique, at upscale 14 Riverside Drive, is as popular with drop-in shoppers as it is with women who want to create custom ensembles.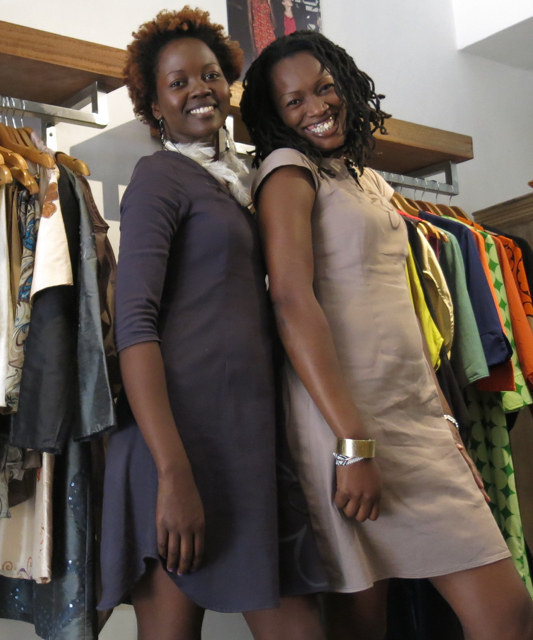 Lucy Lusinde and Alfreda Atieno have a talent for finding styles for any body or fashion type, and Dosaja's racks are full of varying sizes and designs.
Dosaja's trademark hand-spun garden designs also got high-profile play during Obama's visit. Wanjira Mathai, daughter of the late Nobel Peace Prize winner and environmental activist Wangari Maathai, wore a Dosaja coat to Obama's state dinner.