See the green parts? They're technically Ebola-free.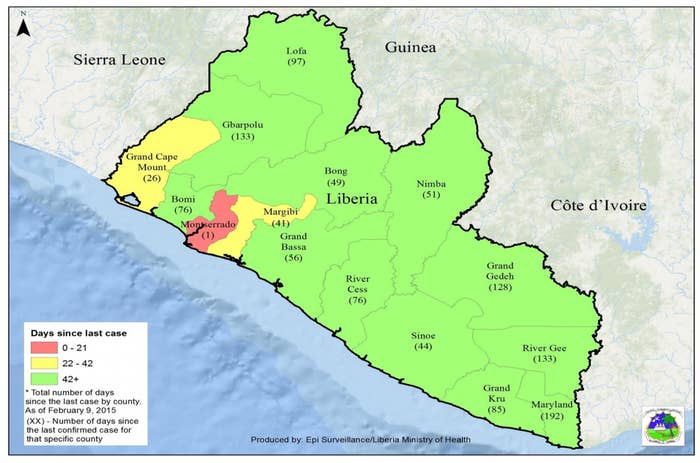 The World Health Organization won't officially declare the end of an Ebola outbreak until there are no new cases for 42 days. That's two times the 21-day incubation cycle of the virus, and those green parts have been Ebola-free for 42 days.
They yellow parts in this map — which was included in the most recent situation report from the Liberian Ministry of Health — are already past the 21-day incubation window. Fingers crossed! And with good reason: In just the last week, one almost-done yellow county turned Ebola-free green.
Come on, Monrovia, you got this.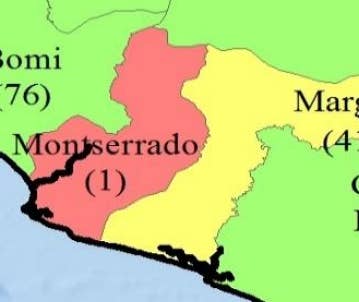 The red part is Montserrado County, home to the capital of Monrovia, the urban epicenter of the outbreak.
The last reported case of Ebola there was on Feb. 8, at least as far as we know. This is data from Feb. 9, released today. Hopefully, the news just gets better and better.