Every year, students at Ethical Culture Fieldston School in the Bronx have a fashion show of handmade designs — with one catch: No fabric allowed. This year, Karolina Montes and Zoe Balestri made their dresses out of Planned Parenthood stickers.
Montes said the school loved the dresses. "The reaction was very supportive, very overwhelming," she said.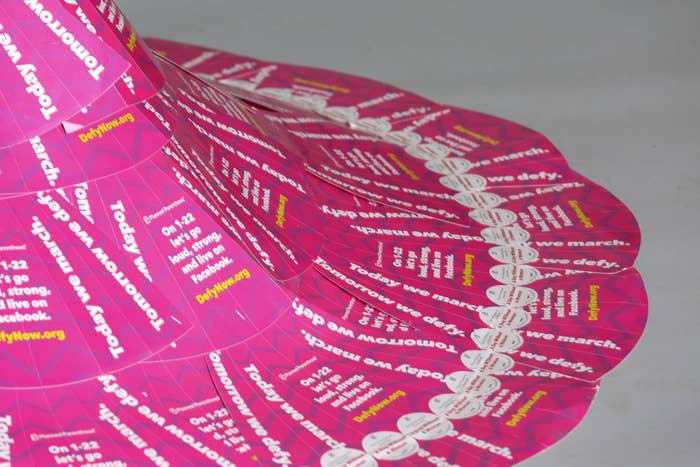 Belastri made the top of her dress out of condoms. "They said, 'Don't eff with us, don't eff without us.' I thought that was really funny," she said.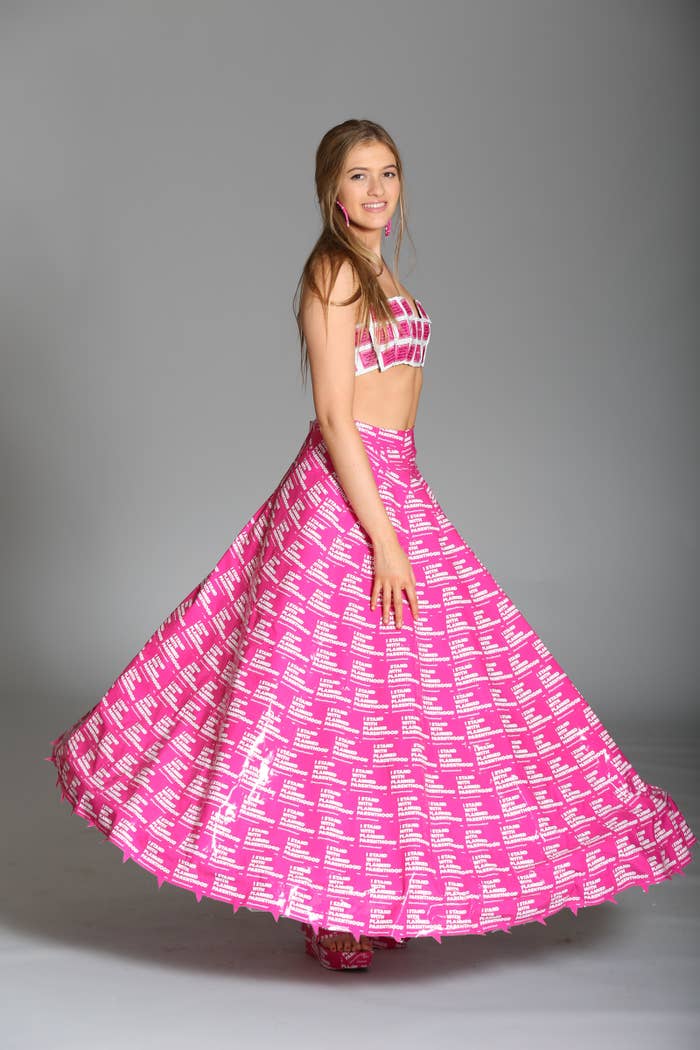 "I wanted to do something that looked like a dress but also looked like a sculpture," Montes said.
Montes and Belastri participated in the women's march and have been finding other ways to take a stand for women's rights, and Planned Parenthood is important to them, they said.