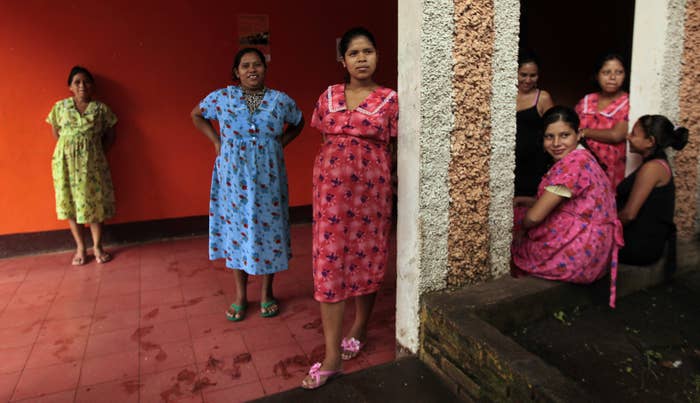 The State Department on Monday officially cut off funding to a United Nations agency that works on maternal and reproductive health, a policy shift experts and activists say will be a major blow to women worldwide.

Undersecretary for Political Affairs Thomas J. Shannon said in a policy document obtained by BuzzFeed News that UNFPA "supports, or participates in the management of, a program of coercive abortion or involuntary sterilization" in China. Such support would be a violation of the 1985 Kemp-Kasten Amendment, the document says.
Last year, the US was UNFPA's third-largest donor, contributing $75 million to its operations, according to the agency.
The State Department's determination contradicts its own 2001 inquiry into whether UNFPA funding supports coercive Chinese reproductive health policies. UNFPA also denies that its funding supports the measures, and public health experts say there's no clear support for the claim.
"The irony is that UNFPA provides no financial support to the government of China for any program whatsoever," said Peter Yeo, vice president for public policy and advocacy at the United Nations Foundation, a nonprofit that supports the UN's work. "So I don't think this is a fact-based determination process. I think they know what they wanted to [do] and they'll throw some language against the wall and call it a 'reasonable determination.'"
The State Department's determination appears to concede this point but insists the agency nevertheless violates the amendment.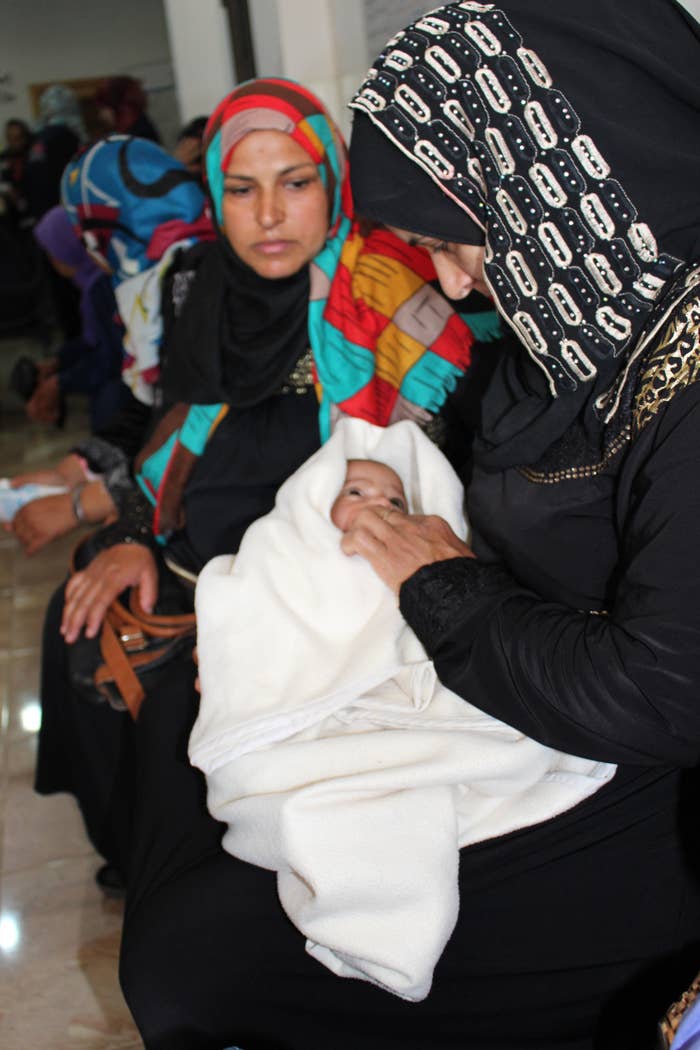 "While there is no evidence that UNFPA directly engages in coercive abortions or involuntary sterilizations in China, the agency continues to partner with the [Chinese health and family planning office], and thus can be found to support, or participate in the management of China's coercive policies for purposes of the Kemp-Kasten Amendment," the last paragraph of the four-page determination says.

The State Department didn't answer several questions about the shift in policy by press time.
The department justified the cut with reference to its own 2016 human rights report on China, which said the country continues to rely in some cases on forced abortions or sterilizations to control population, despite loosening its infamous "one-child" policy.

The memo marked a surprising embrace of human rights standards at Trump's State Department, which has otherwise shown little interest in rights issues. Critics noted that Trump demurred from any conversation about human rights with authoritarian Egyptian President Abdel-Fattah al-Sisi in his visit to Washington this week.
Secretary of State Rex Tillerson skipped the release in early March of the department's annual human rights report, a move that prompted criticism from Sen. Marco Rubio, among others. And on Thursday, the department dropped human rights standards as a consideration in arms sales to Bahrain.

"if you have a problem with Chinese human rights, take it up with the president of China when he's golfing with you at Mar-a-Lago at the end of this week," said Jonathan Rucks, advocacy director at PAI, a reproductive health organization in Washington, DC. "Don't make this about UNFPA."
But Rucks and other public health experts say the determination is simply political cover for an conservative ideological agenda on reproductive health, of which UNFPA is a main target.
"This is just one of the ways they're going after access to reproductive health care for people everywhere," said Brian Dixon, vice president of government relations and media for the Population Connection Action Fund, a reproductive health organization. "The signals here are clear, and they're not in support of ... the human rights of women, or any other vulnerable people," he said.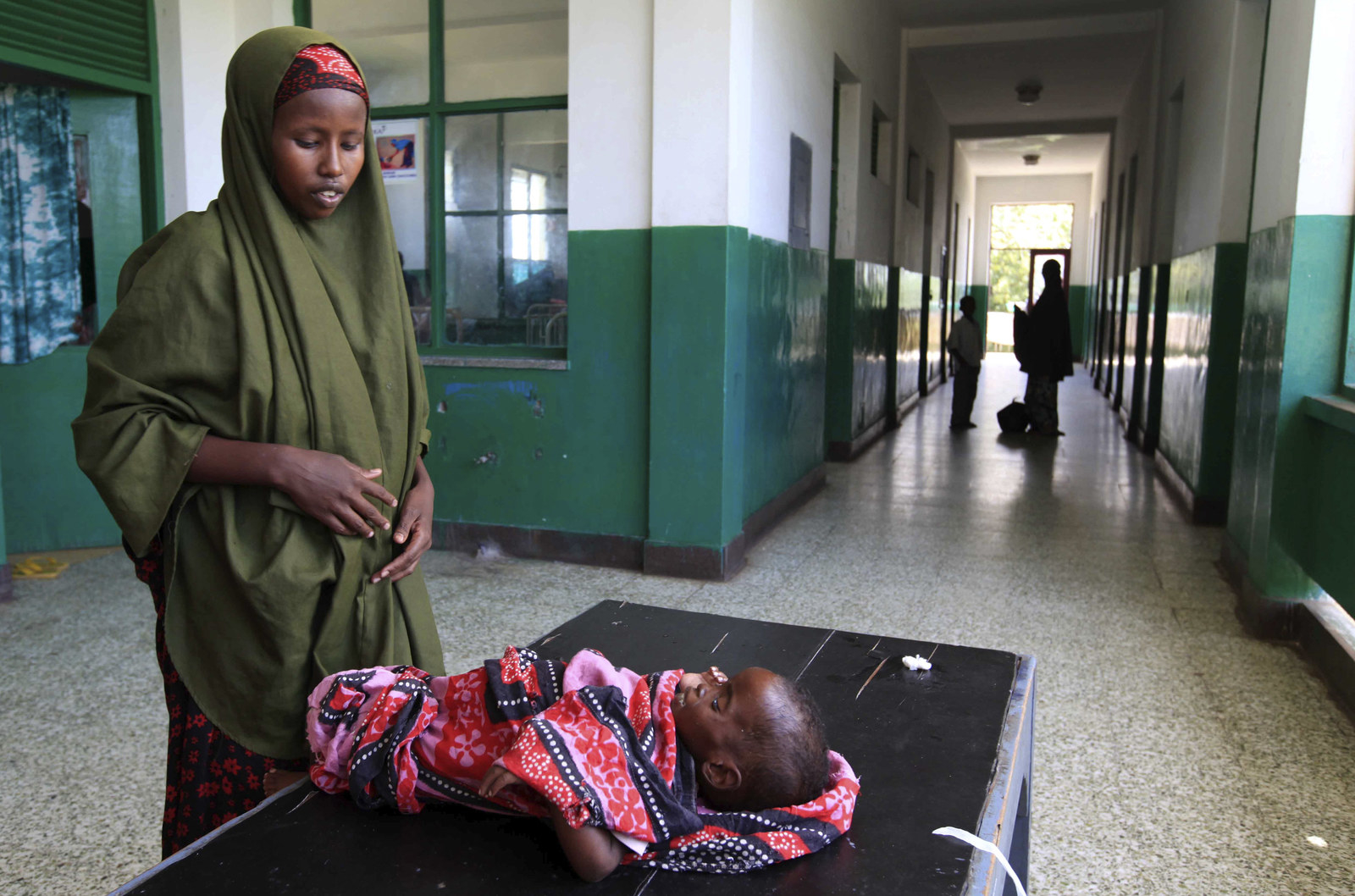 The cut comes on the heels of the Trump administration's proposal to cut 28% from the State Department and USAID in next year's federal budget, and of the return of the so-called global gag rule, which prohibits foreign organizations that take US funding from using any of their other funding to provide or promote abortion.

Like the gag rule, the interpretation of the Kemp-Kasten Amendment generally changes by administration. Every Democratic administration since the amendment passed in 1985 has determined that UNFPA funding does not violate the amendment; every Republican administration has determined, by invoking China's policies, that it does.
The funding cut has long been expected, but public health experts say it will be a heavy blow. US funding underpins a host of programs, from "dignity kits" distributed to women after the earthquake in Nepal to "birthing kits" given to women in emergency situations.
"It's just the basics — a clean tarp, and a way to cut the umbilical cord — but they won't get those any more because of these cuts," said Yeo.

The majority of the $75 million in funding the US government gave UNFPA in 2016 was for use in crisis situations. US funding has been crucial to maternal care in Zataari, the world's largest camp, where more than 7000 babies have been born — without a single maternal death, the agency said.
US funding also prevented an estimated 320,000 unintended pregnancies, averted almost 100,000 unsafe abortions, and and enabled about 800,000 people to have access to contraception, according to Melissa Kuklin, the executive director of Friends of UNFPA, a Washington, DC-based nonprofit organization that supports the agency's work.
"That's just 2016 — and just from the US contribution," she said.
Loss of US funding will make response to the Syrian refugee crisis especially difficult, Kuklin added. Nearly 75,000 people will lose access to gender-based violence outreach and psychological support, and nearly 50,000 will lose safe delivery services, in Jordan's refugee camps.
The funding cut will also deal a blow to gender-based violence prevention and response services in crisis settings around the world. UNFPA is the "lead agency" among all international organizations in responding to gender violence, and the US was the second-largest donor, at $38.3 million, to the UNFPA's gender-based violence work last year, according to the UN agency.

Susana Chavez, executive director of Center for the Defense of Sexual and Reproductive Rights in Lima, Peru, called the cuts "the most undemocratic and abusive fact that can be exercised against women."
She said Latin American countries will lose critical technical assistance with the UNFPA funding cut. That assistance has been critical especially in reducing maternal mortality, she told BuzzFeed News in an email.
The funding cut comes the week after Trump spoke at the Women's Empowerment Panel at the White House, where he promised to "ensure that our economy is a place where women can work, succeed, and thrive like never before" by "fighting" for access to "affordable childcare."

But reproductive health experts say that access to family planning is a key driver of women's participation in the economy.
"This UNFPA decision is certainly out of sync with the Trump administration's focus on making it easier for women to work while they have young families," Yeo said. "Women who cannot control the number and timing and spacing of their kids have a very difficult time entering either the informal or formal economies, because when you're dealing with five or six or seven kids, one's ability to work is severely limited."