South Sudan Violence Targets Hospitals And Their Patients
The latest phase of armed conflict has destroyed much of the country's health system and made it difficult to reach patients.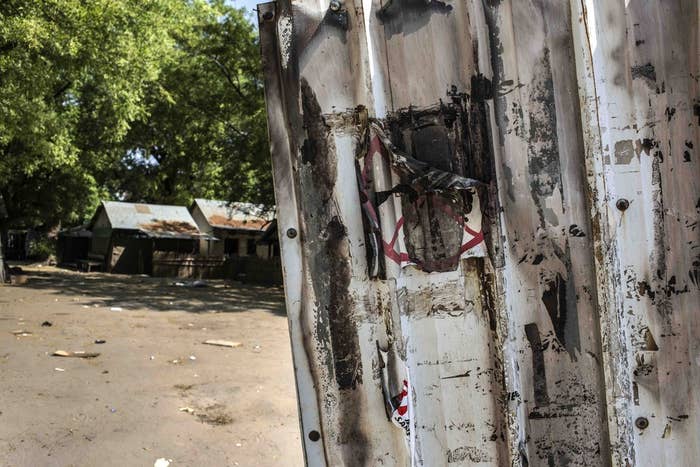 The ongoing violence in South Sudan has lately found an especially cynical target: hospitals.
Doctors Without Borders, an international medical organization that goes by the French acronym MSF, on Tuesday released a report documenting the destruction or looting of six hospitals, the killing of at least 25 patients inside hospital walls, and the looting of drugs, vehicles, and other medical supplies by armed groups from all sides of the country's latest phase of war.
Armed conflict began again in South Sudan in December, spreading from the capital of Juba across the country as the national army clashes with a rebel group led by Riek Machar. Machar, the country's former vice president, was accused by President Salva Kiir of attempting to overthrow Kiir's government; Machar denies this.
The conflict has displaced an estimate 1.5 million people, according to the United Nations.
It's unclear whose armed men are attacking the hospitals, or exactly why, said William Robertson, the program manager for MSF based in Nairobi.
One motive is clear, though: theft.
Ronyo Adwak, a schoolteacher in Malakal, said in an MSF video that armed men came in groups of 10 or 15 for "your mobile, your money, your what, and if they you don't give, they shoot you ... Even they took some girls and some women, together. Where they are now, we don't know."
Armed men stormed that hospital and killed 14 people — 11 of them patients in their beds — during the week of Feb. 17.
"Those who were able to move — one sought sanctuary in the roof… Bodies were found in the water systems" said William Robertson, program manager for MSF in Nairobi. The attacks, he said, violate international humanitarian law and are "an affront to human dignity."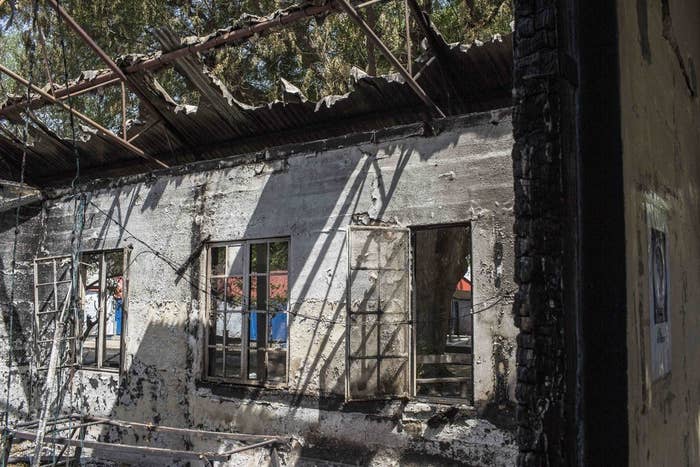 In addition to patients, armed groups have also killed 31 others, including two local staff of South Sudan's Ministry of Health.
Robertson said the organization doesn't know if hospitals are attacked out of opportunities for looting, from the organization's supplies and from patients themselves, or if the attackers are targeting hospitals in particular.
At least two facilities supported by MSF had become refugee sites for people fleeing the violence, one in Malakal and the other in Bentiu, which in April was the site of a massacre that the United Nations believes killed at least 400 people.
The latest round of violence in South Sudan began in December and has left "hundreds of thousands of people … cut off from health care at times they actually need it the most," Robertson said. "We have lost track of many of our patients. Some may have died if they do not have access to ongoing treatments; many remain out of our reach."
Prior to the violence, MSF offered primary and secondary health care at 12 sites in eight of South Sudan's 10 states. The last six months have seen the medical group significantly scale up emergency activities, including the treatment of 2,600 patients with war-related injuries.
Kiir and Machar in May signed their second peace agreement, and Robertson said MSF's access to its sites has improved since — but civilians have returned neither to their homes, nor to health care facilities.
"What we have not really seen is a return of communities back into their home societies," he said. "We need people to have a rebuilding of their confidence to seek health care in these facilities. There's been a great loss of confidence."
Robertson said the group is concerned about a reemergence of cholera, which often follows mass displacements, and a resurgence of malaria as the rainy season approaches. Doctors have already seen increases in respiratory infections, diarrheal diseases, and malnutrition, he said.
But MSF is unlikely to be able to scale up ongoing services in order to meet any increased needs. The organization is already "running on empty," Robertson said.
The article was revised to reflect the correct number of non-patients killed in the attacks MSF has documented.