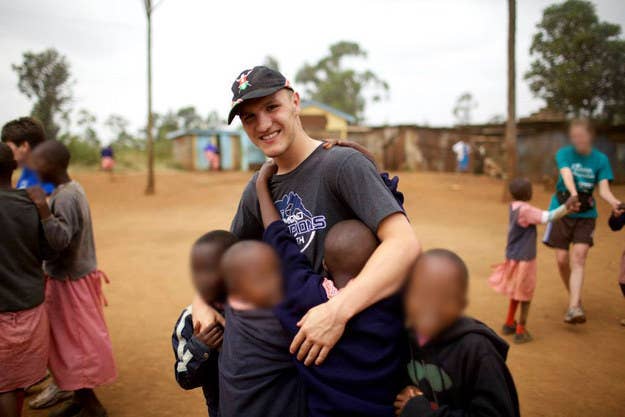 NAIROBI — A 19-year-old Oklahoma teenager was indicted on Tuesday for alleged sex crimes against children in Kenya.
Matthew Lane Durham of Edmond, Okla., was charged in a U.S. district court on July 18 with assaulting between four and 10 children, aged 4 to 9, at Upendo Children's Home in Juja, Kenya, about an hour outside of the capital, Nairobi.
A grand jury indicted Durham on Tuesday on three of four charges lodged by prosecutors last month.
Also on Tuesday, a judge granted Durham release, on $10,000 bail and the condition of house arrest, but prosecutors appealed against the decision, arguing that Durham posed a threat to children "nationally and internationally." Durham will remain in custody until the appeal has been decided, according to court documents.
Durham traveled to Kenya in late April to volunteer, for the fourth time, at the children's home. An FBI affidavit used to charge Durham alleges that when the caretaker asked the children about what she considered Durham's odd behavior; the children allegedly told her Durham touched them sexually.
The caretaker reported the children's statements to the home's director and founder, Eunice Menja. Menja confronted Durham, who initially denied the allegations. Five days later, Durham apparently "confessed" to Menja. She turned her documentation of the confessions over to Kenya police and the U.S. embassy.
So far, most of the information about the allegations has come from those two apparent confessions, one videotaped and one written. Durham's lawyer, Stephen Jones, says the statements were made under duress.
Prosecutors' appeal on Tuesday revealed more information. In court documents, prosecutors alleged that Durham "blames his 'inner demon' that he has named Luke. He has proclaimed more than once that he has no control over his inner demon's influence. Further, the defendant has also threatened (on more than one occasion and to more than one person) to burn down the house of a witness in this matter."
U.S. federal law gives American courts jurisdiction over certain sex crimes committed by citizens against minors abroad.
Durham is expected to stand trial as early as next month, according to the district attorney's office.
If convicted, Durham will face 30 years to life in prison.