Nigeria's "Bring Back Our Girls" Movement Marks One Month Anniversary Of Schoolgirl Kidnapping
Leaders promise to march next to President Goodluck Jonathan.
A nighttime vigil in Abuja late Wednesday marked the 30th day in captivity of the 276 girls held by Boko Haram, the Islamist militant group that kidnapped them from their dormitory in Chibok, a village in northeastern Nigeria.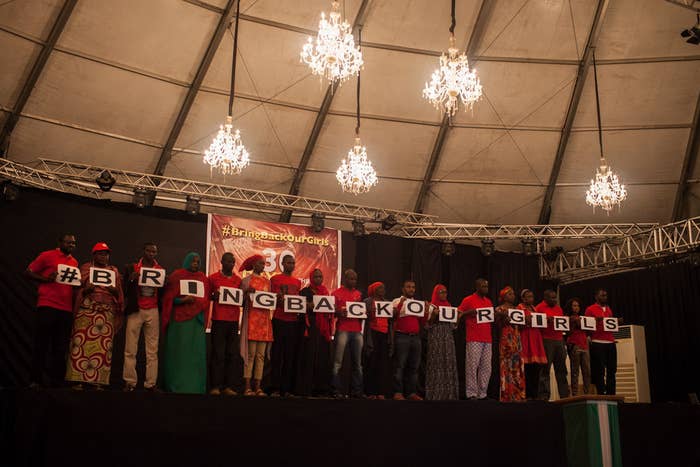 More than 250 people, many of whom have been attending daily rallies for two weeks, came out for the vigil in Abuja.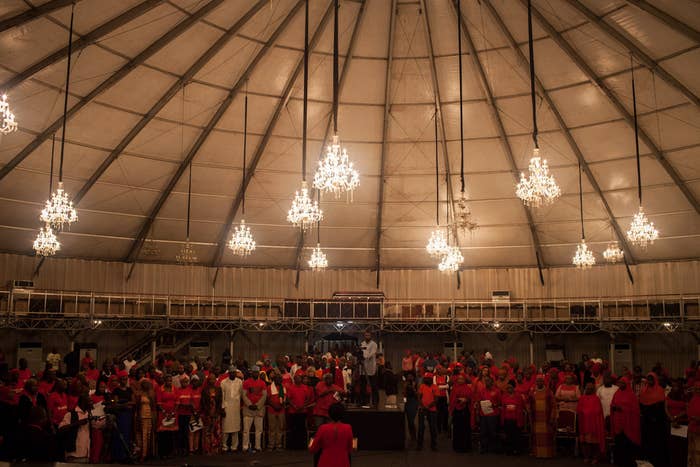 Other Nigerian cities have also held rallies, and they have been replicated in cities like Los Angeles, New York, Kingston, Jamaica, and even in Afghanistan, leader Oby Ezekwesili told the crowd.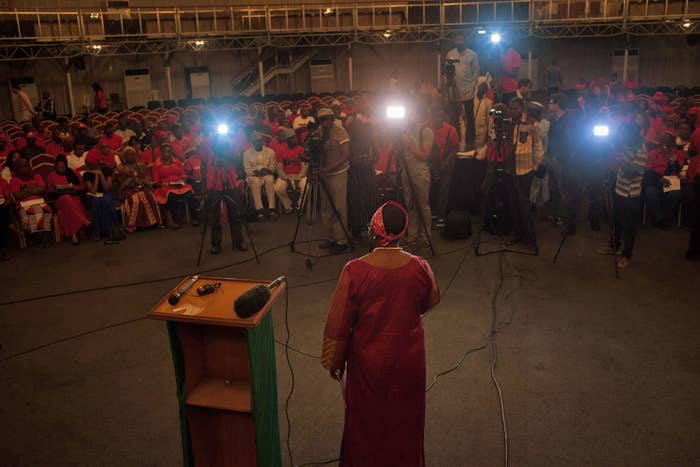 "The global advocacy for the girls of Chibok started from local advocacy for the girls of Chibok," Ezekwesili said. "The advocacy started online, and moved offline."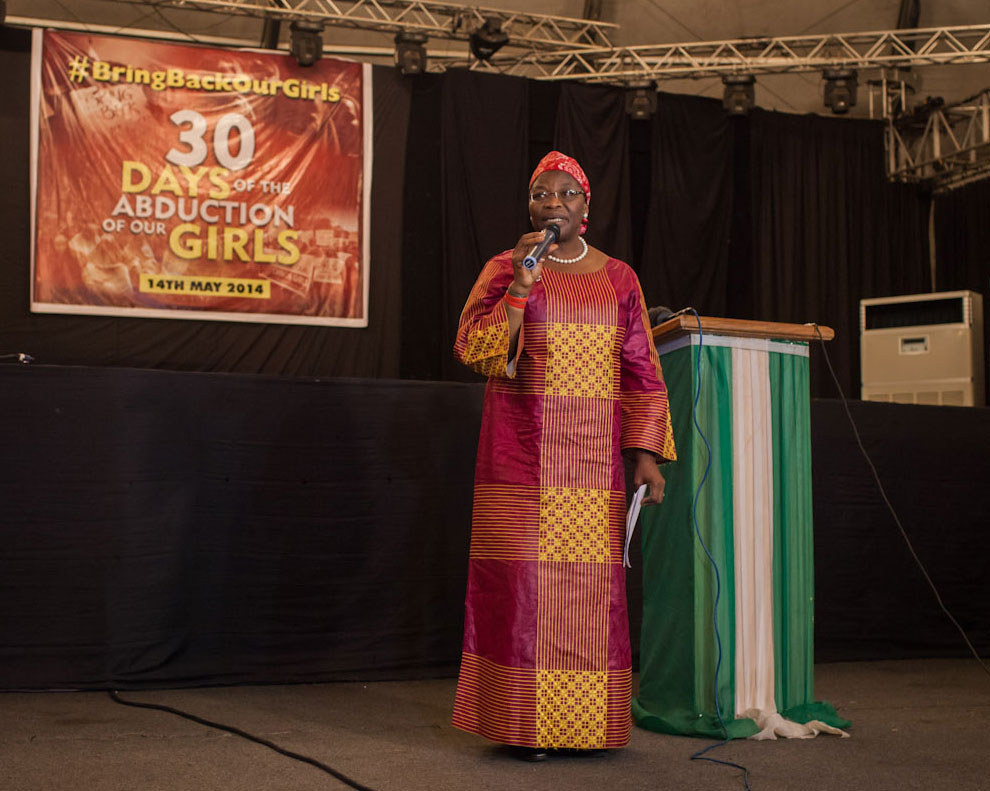 Hadiza Usman, who began the movement, said she was concerned not only about the kidnapped schoolgirls, but about the indifference of her fellow Nigerians to the suffering from ongoing Boko Haram violence in the north.
Two parents from Chibok thanked the crowd for the concern.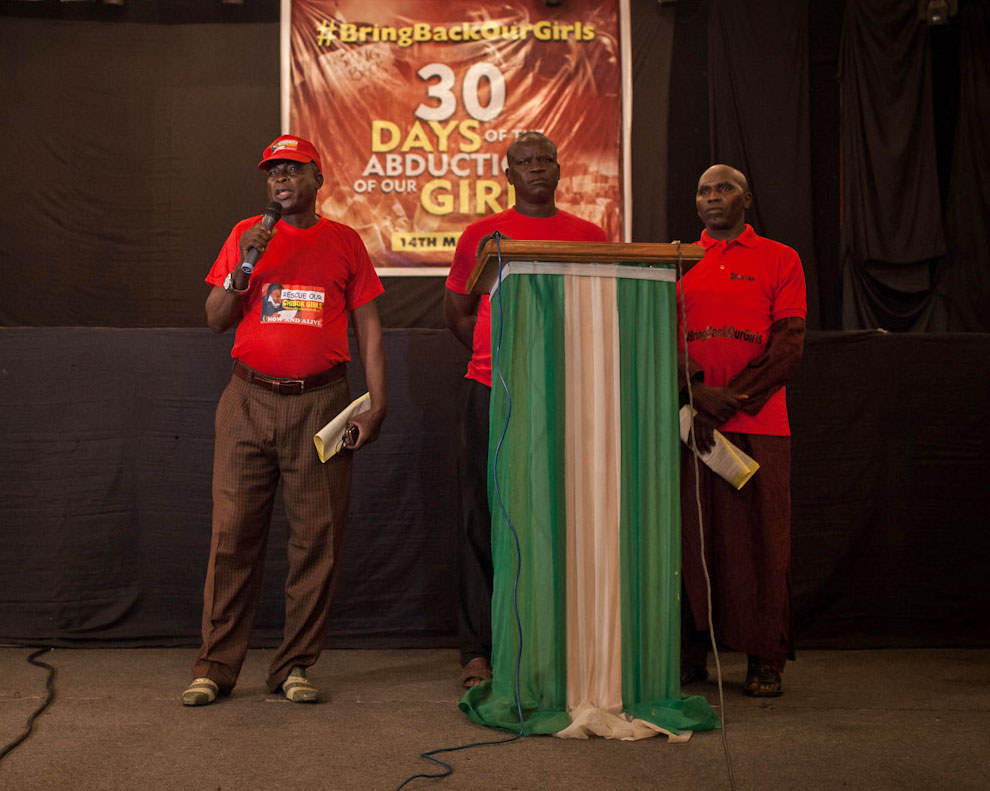 People were spirited.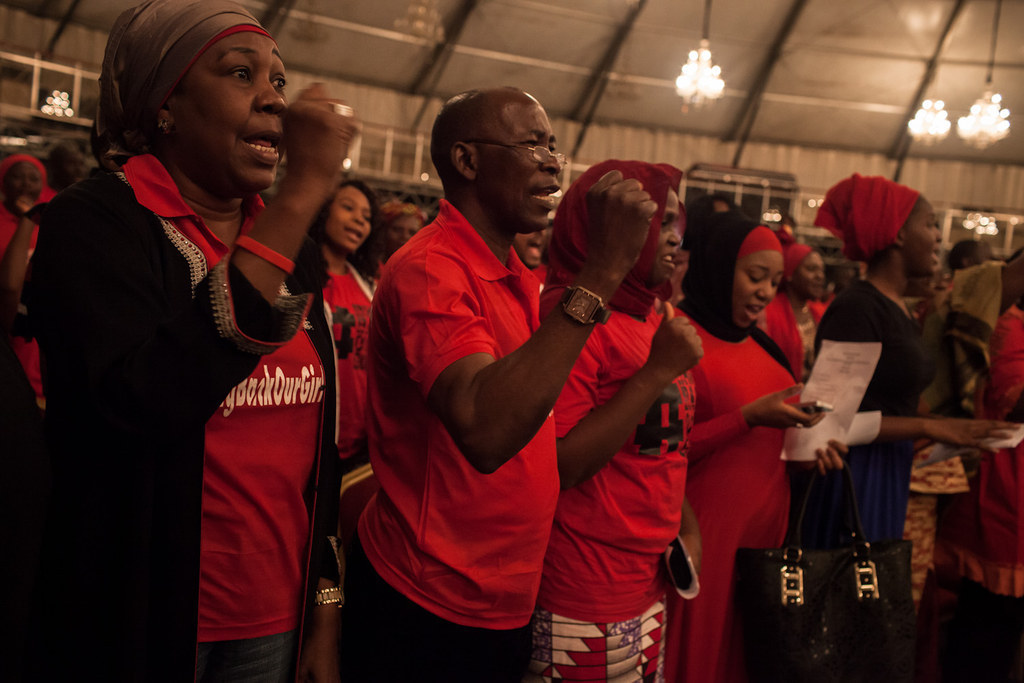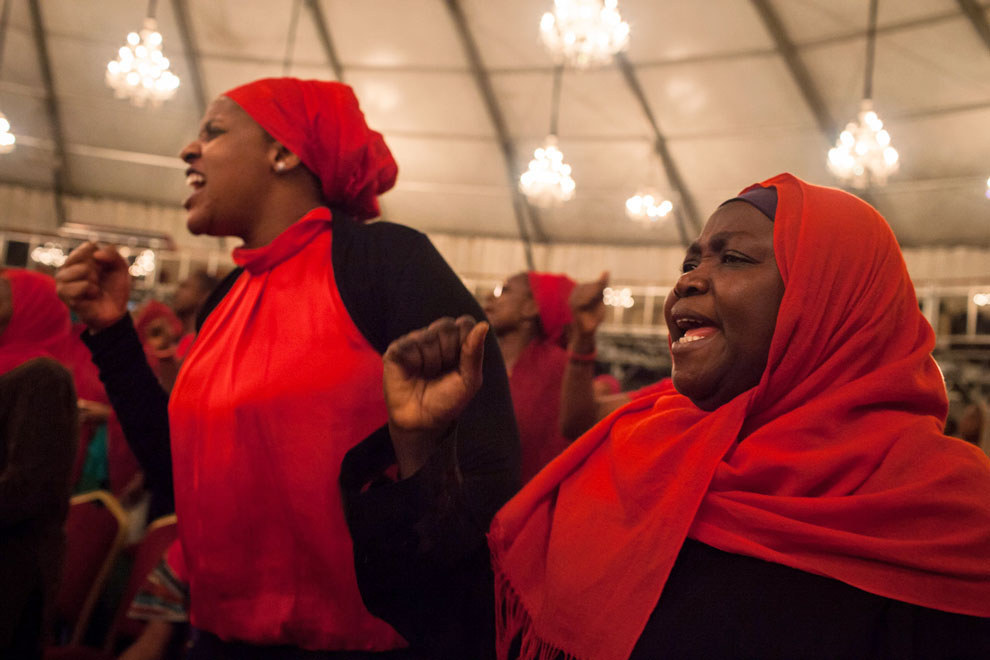 And contemplative.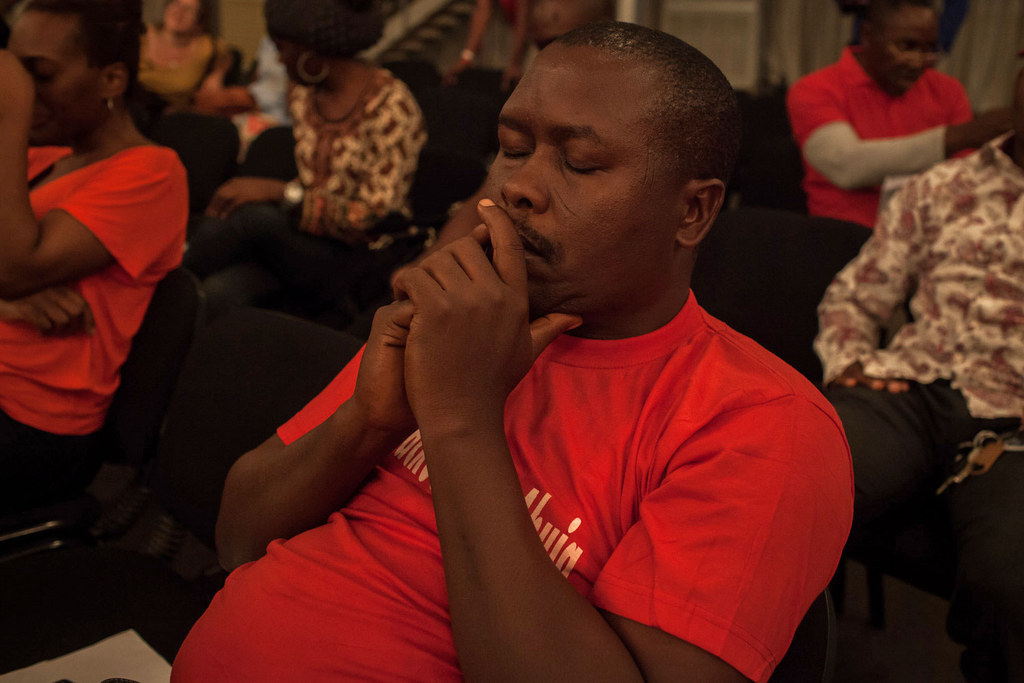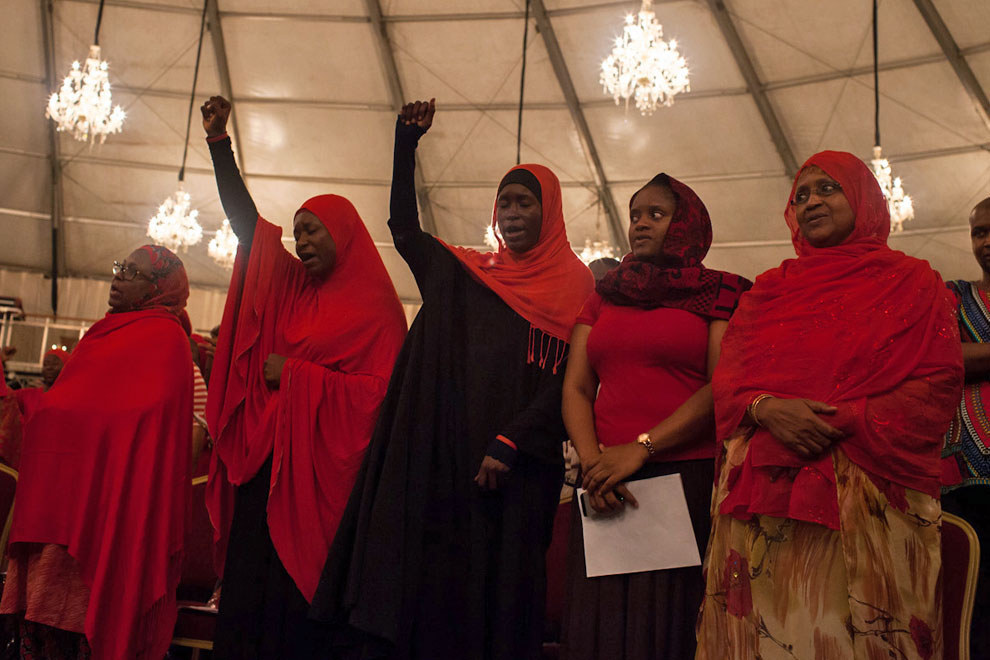 And occasionally light-hearted.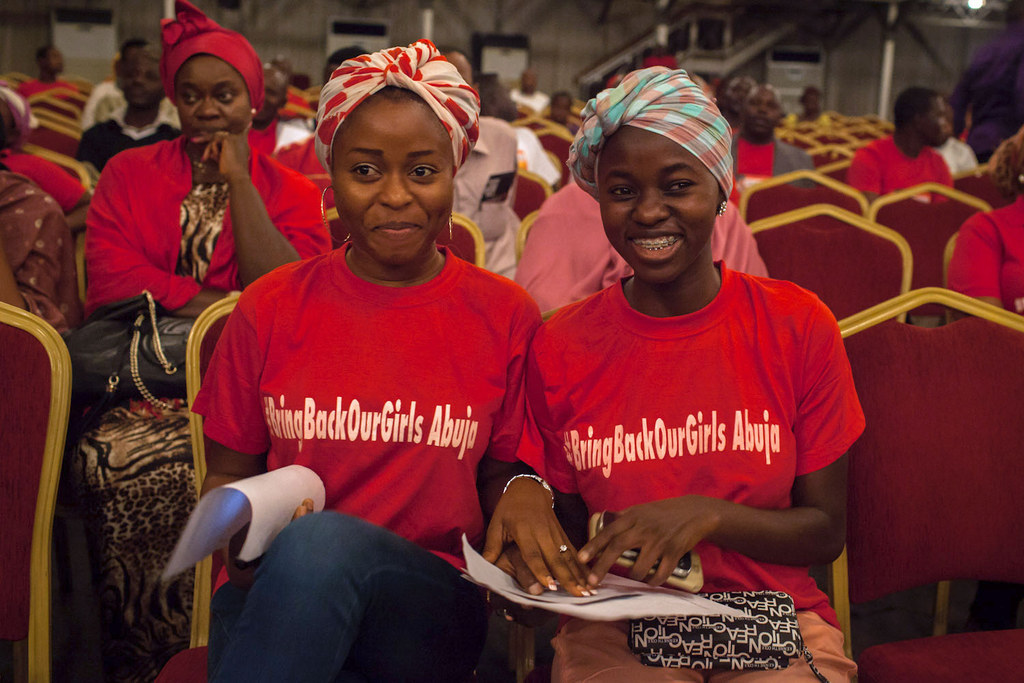 The vigil ended with prayers led by Christian and Muslim leaders.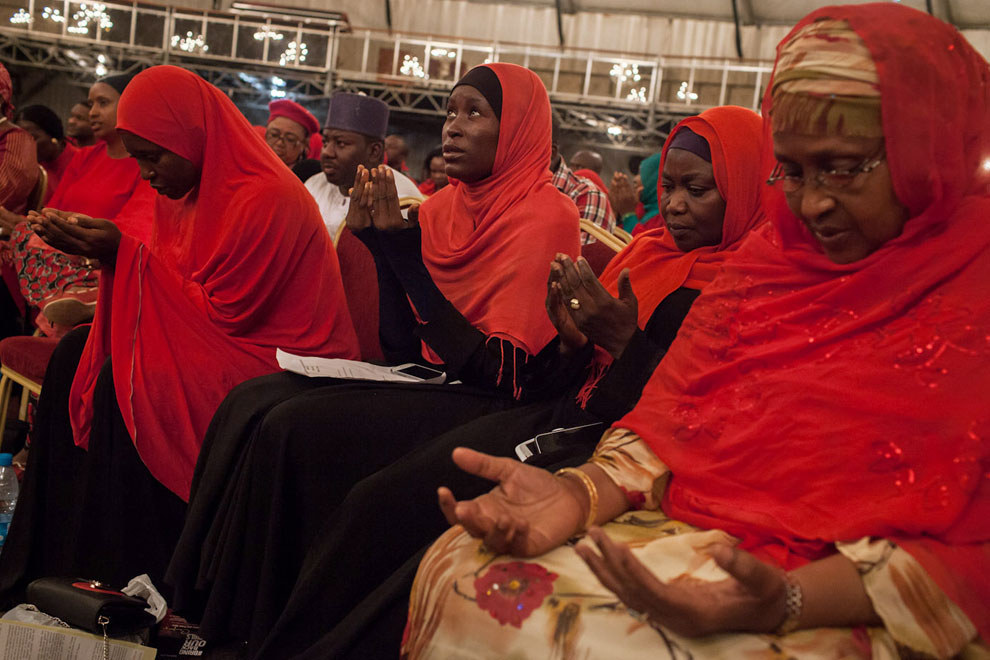 The program went until nearly 1 a.m., and everyone was given a candle as they exited.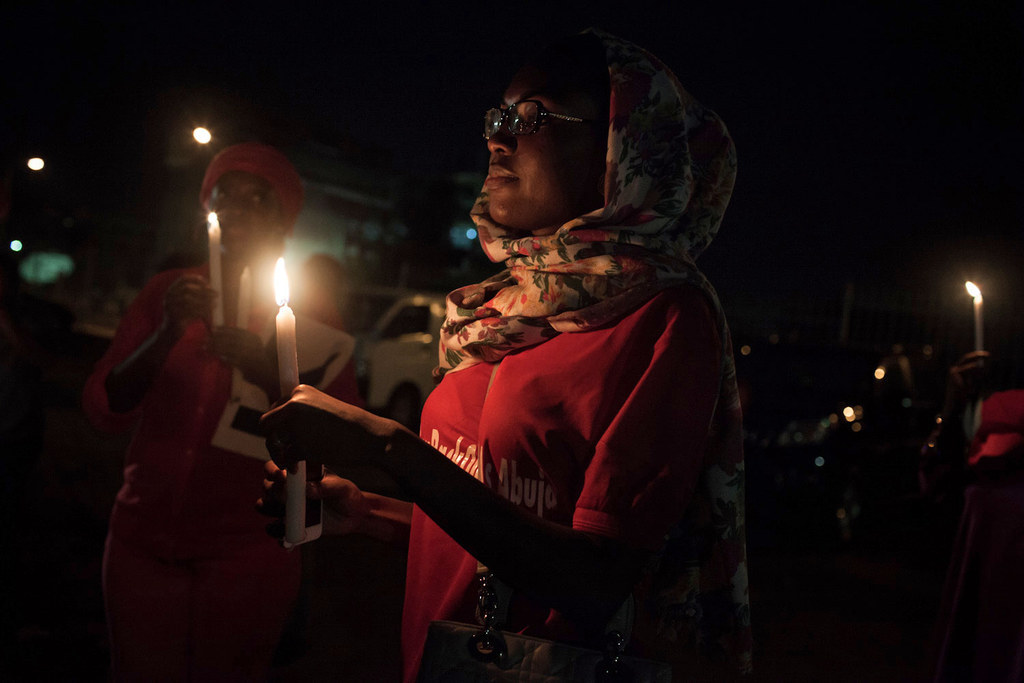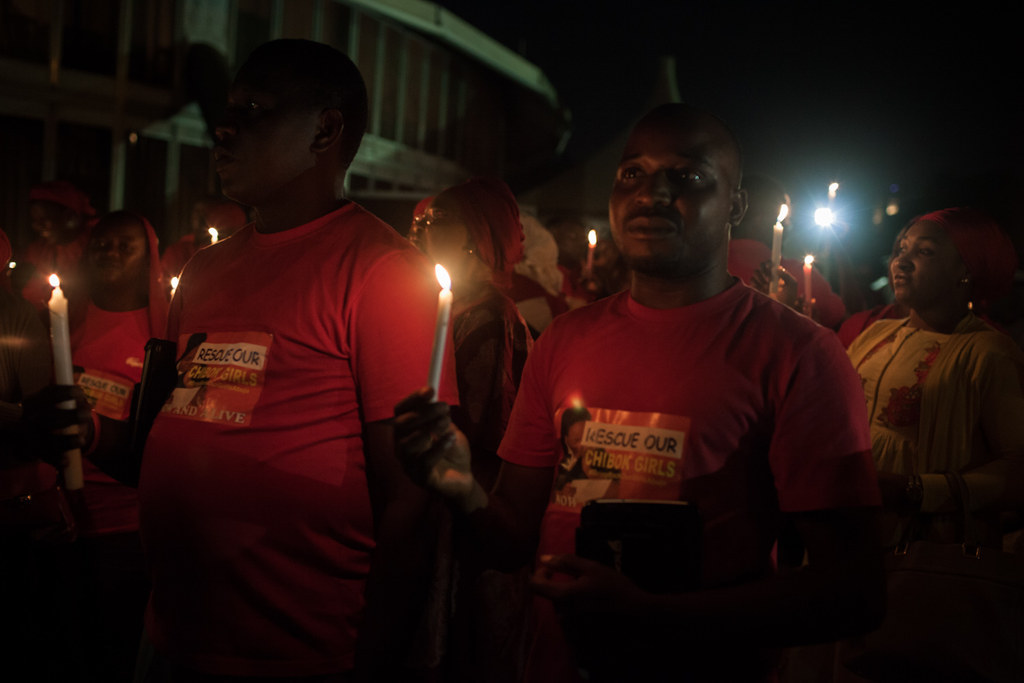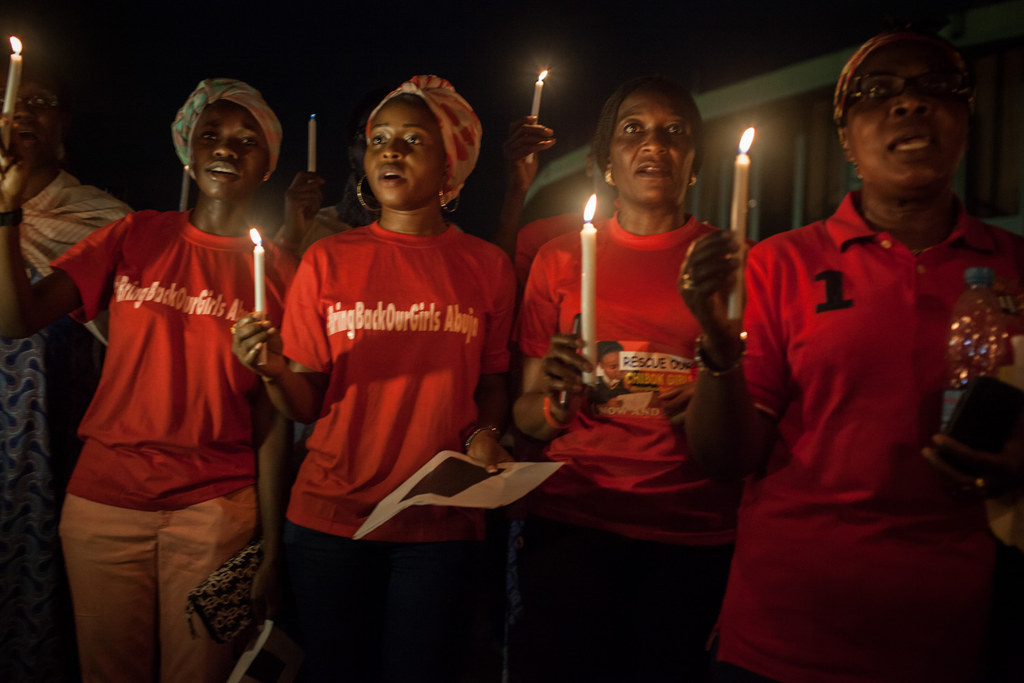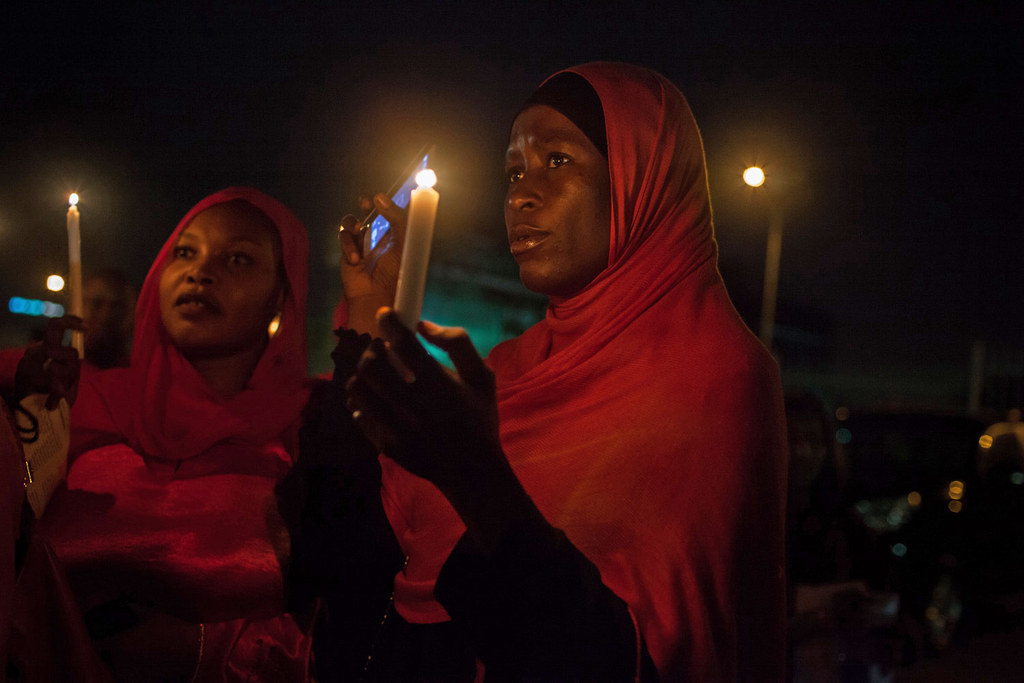 The group sang the song that has become their anthem. To the tune of John Lennon's "Give Peace a Chance": "All we are saying," they sang, "is bring back our girls."