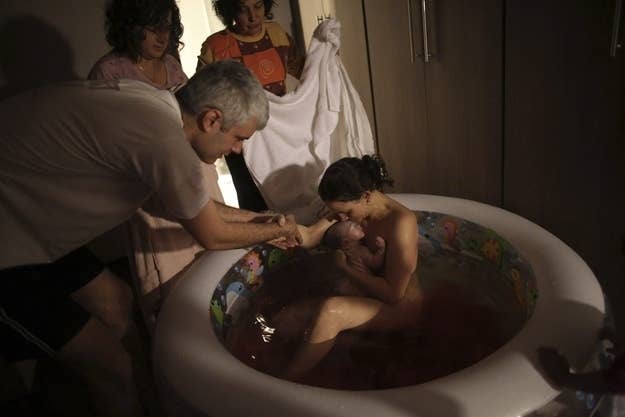 Brazil became the first country in the world to acknowledge and act on its responsibility for safeguarding maternal health as a human right when it paid reparations this week to the mother of an Afro-Brazilian woman who died in childbirth.
"Brazil is acknowledging its international responsibility for the death of Alyne and for not providing quality healthcare services without discrimination," said Mónica Arango, Latin America and Caribbean regional director for the Center for Reproductive Rights, which provided legal representation for the woman's mother in the case.
The 28-year-old woman, known only as Alyne, died in November 2002, five days after she initially sought medical attention in what doctors had already dubbed a high-risk second pregnancy. She was turned away without medical treatment. She returned for care two days later and was admitted after doctors found the fetus had died but only after a lengthy delay.
After her mother, Maria Lourdes da Silva Pimentel, said she could not get justice for her daughter's death in Brazil, the Center for Reproductive Rights took the case on Pimentel's behalf to the Committee for the Elimination of Discrimination Against Women (CEDAW), a United Nations-backed human rights body.
CEDAW ruled that Alyne's death was a violation of human rights for which Brazil was responsible and ordered Brazil to pay reparations to her family and to implement general maternal health improvements. The 2011 ruling, which came nearly a decade after her death, was the first international human rights decision naming maternal health as a human right.
But Brazil's national judicial system moved much more slowly, ruling only three months ago on the right of Alyne's surviving daughter to reparations. (That ruling, which was appealed, has been deferred to an appeals court, in part because, as a minor, her 16-year-old daughter is not considered legally able to determine whether to move the matter forward.)
Arango said that Brazil's willingness to comply with CEDAW's recommendations is a major step forward for maternal health.
"I cannot underscore… how important it is that Brazil has decided to comply. This is a UN decision, and some states argue [whether] the decisions… of monitoring bodies are binding," she said, pointing out that Brazil could have used this opinion to justify inaction.
"The fact that Brazil is acknowledging this as a human rights problem and has had the political will to undertake it and move forward a bit – it's definitely clear for me that Brazil cares about women and cares about health issues for women," she said.
The use of reparations as a tool of justice is also significant in the Brazilian context, Aragno said.
"This is the first of its kind in terms of saying, OK, reparations are given to the mother of a woman who died because she had poor healthcare. That is huge in a culture when you are used to see that kind of reparations or payment only when somebody is killed cold-blooded, in much more direct violence… or what is perceived as 'outrageous' violence," she said.
Globally, the CEDAW precedent is also significant, Aragno said, because it could inspire organizing around maternal health in India and Uganda and more generally in Asia and Africa. Brazil itself has been considering various proposals for improving on issues of access and quality of maternal health for women on the lower socio-economic ladders.
But if justice for Alyne's family has taken more than a decade, Brazil's maternal health problem has subsisted much longer.
"Maternal mortality as a structural problem, around discrimination basically on the basis of socio-economic status and race, is a structural problem in Brazil that has really been going on forever," Aragno said.
Next week, the Brazilian government will also place a plaque explaining Alyne's death at the hospital in which she died, where it will also name a maternity ward after her. Also next week, on April 5, there will be a public memorial ceremony for her in Rio de Janeiro.