Frenchman Who Returned From Syria Planned Terrorist Attack In Paris
The attack was planned for France's major national holiday and targeted the French president.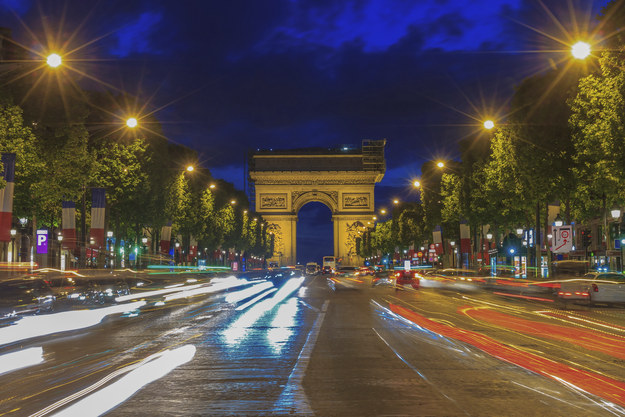 A French citizen who'd decamped for Syria planned to launch a terror attack along the Champs Elysees, the Fifth Avenue of Paris, on France's biggest national holiday, the French newspaper Libération reported.
Mehdi Nemmouche was born in Roubaix, in the north of France, and left for Syria sometime in 2012. He returned to Europe on Feb. 21, according to French officials, and traveled through Germany to Belgium, where he took part in the shooting of four people at the Jewish Museum in Brussels in May.
But he had his sights trained on Paris, on Bastille Day, which marks the anniversary of the beginning of the French Revolution in 1789. French police believed his group to be capable of "Merah to the power of five" — five times the killing that was seen when Mohamed Merah, 23, allegedly a member of Al Qaeda, reportedly shot 7 people in three separate attacks in 2012.
That was the last Islamist terror attack on French soil.
But a source told Libération that Nemmouche had transited through France undetected. French officials said there was no record of his presence in France until May 30, when he was arrested traveling by bus to Marseilles.
By chance, his bus was stopped by customs officials looking for drugs or other contraband. When they searched Nemmouche's luggage, they found a Kalashnikov similar to the one used in the Brussels shooting and a .38 revolver with 57 bullets. He also was carrying a white cloth or flag stamped with the words "Islamic State of Iraq and the Levant," also known as ISIS, which took over Mosul, in northern Iraq, in June and in the last three weeks has beheaded American journalists James Foley and Steven Sotloff.
French customs authorities also found in Nemmouche's luggage a videotape showing the weapons French officials impounded. On the videotape, Nemmouche is heard detailing the killings at the Jewish Museum and lamenting that his GoPro camera was not working to document them.
Nemmouche was extradited to Belgium for trial.
Reporter Nicolas Henin also told French magazine Le Point that he was tortured by Nemmouche, while being held with American journalists Foley and Sotloff. Henin and the other French journalists were released in April, after being held since the previous June.
This version corrects the number of people shot and killed at the Jewish Museum in Brussels.