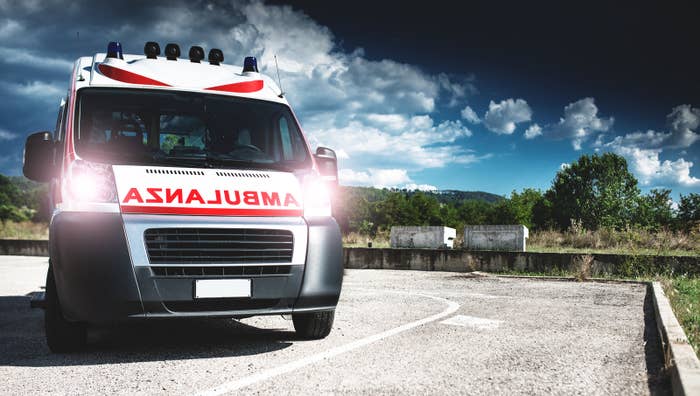 The family of an Italian woman who died during complications from miscarriage is alleging that the woman's doctor refused to save her because he is a conscientious objector to abortion.
Valentina Milluzzo, a 32-year-old woman who was pregnant with twins, was admitted to Cannizzaro hospital in Catania, a town in Sicily, for premature labor in late September. In mid-October one of the fetuses began experiencing respiratory problems, but Milluzzo's doctor allegedly refused to extract the fetus.
According her family's lawyer, the doctor allegedly said, "As long as it's alive, I will not intervene."
Hours later, both fetuses died. Milluzzo died the next day of sepsis.
The International Planned Parenthood Federation's European Network said in a statement: "The tragic death of Valentina highlights the brutality of a system that permits objecting health care providers to disrespect the law. Far too many doctors and medical staff put their personal conscience before a woman's conscience, life and dignity. We hope that this tragedy will push the Italian government to finally acknowledge the price of inaction is women's mistreatment and death."

Hospital officials denied that the Milluzzo's doctor was a conscientious objector, or that the case had anything to do with Italy's abortion law.
"I rule out that a doctor could have said" what's been alleged, the hospital's director general, Angelo Pellicano, told Italian news agency Ansa. "If he did — although I rule that out — it would be very serious."
Pellicano also said the case is unrelated to conscientious objection because the medical situation did not involve voluntary termination of pregnancy.
Hospital officials have said that the doctor, who has so far not been named in the press, is not a registered conscientious objector — but that the hospital's 12 obstetrics and gynecology doctors are all registered conscientious objectors.
Abortion in the first trimester has been unrestricted in Italy since 1978. But the law also allows doctors and other medical personnel to register their moral or religious objections to performing abortion in advance and thus to opt out of providing the procedure.
According to Italian government statistics, 70% of Italian doctors are conscientious objectors who refuse to perform abortions.

Prosecutors in Catania have begun an inquiry into Milluzzo's death. Italy's health department on Friday also sent investigators to Catania and placed 12 doctors in the hospital's ob/gyn unit under formal investigation.