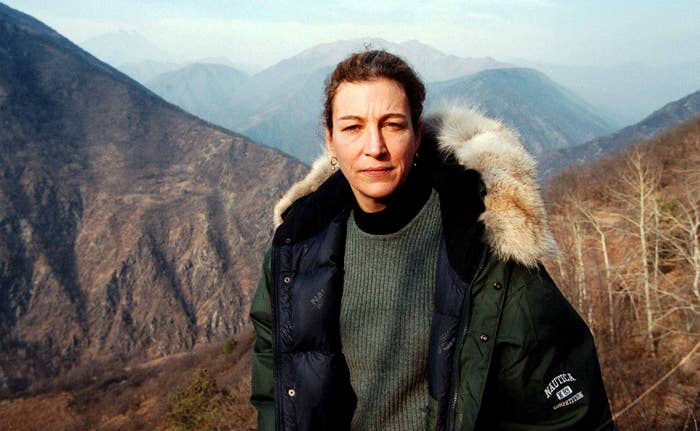 The family of a slain American journalist is suing Syria for her death, in the first war crimes case to be brought against top Syrian officials since the civil war began five years ago.
Marie Colvin, 56, died in a rocket attack in the Syrian city of Homs in February 2012. Colvin was deliberately targeted and assassinated by Syrian President Bashar al-Assad's government, as part of a strategic campaign against local and foreign journalists, the lawsuit alleges.
"Not only do we have a blow by blow account of how she was deliberately murdered — assassinated — but we can trace it out to an entire pattern of targeting journalists throughout 2011 and into 2012," said Scott Gilmore, an attorney with the Center for Justice and Accountability (CJA), who investigated the case.
The night before she was killed, Colvin broadcast reports to CNN and BBC, among others, from the Baba Amr Media Center, a secret makeshift studio in an opposition neighborhood that had come under daily shelling since early February. Colvin's broadcast signal was intercepted by military officials, and her physical location was revealed to intelligence officials by a local informant. Military officials asked the informant to pinpoint the location of the secret studio on a map and then planned an artillery attack against Colvin and other foreign journalists staying at the Media Center, according to the complaint.
A French photographer was also killed in the attack, and two others were severely injured.

A Syrian official refuted the allegations on Saturday. "I can assure you that this is false by all standards and is certainly not true," Mohammed Ramez Turgeman, the Syrian minister of information, told the Washington Post.
The complaint summarizes nearly four years of investigation by CJA, drawing on accounts from eyewitnesses , survivors, and regime defectors and on some of the 600,000 documents smuggled out of Syria by the Commission for International Justice and Accountability. The complaint names nine officials, including Assad's brother and a leader of one Syria's local "paramilitary death squads," known as shabiha.
Cathleen Colvin, plaintiff in the lawsuit and sister of Marie Colvin, says the evidence Gilmore and his colleagues uncovered confirmed her earliest suspicions that her sister had been deliberately targeted.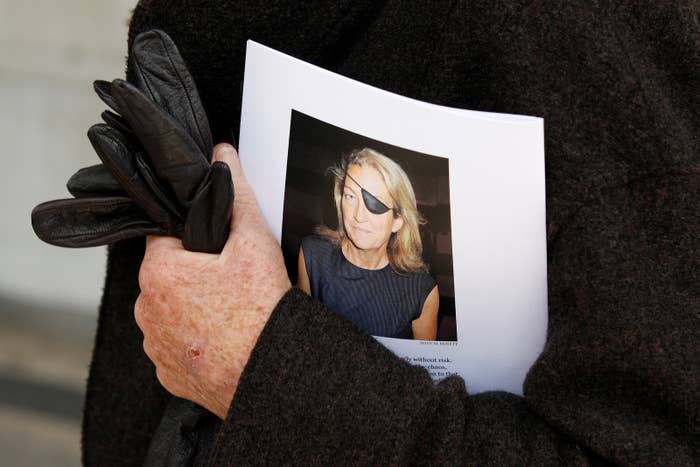 "All along, I thought it was too much of a coincidence. Her story the night before on CNN [said] the Syrian government is lying, it is indiscriminately shelling a city full of starved civilians," Colvin told BuzzFeed News by telephone. "Her reporting the night before [her death] was so powerful, and to get call the next morning she's killed — I thought they were trying to silence her from the beginning."
Colvin said photographer Paul Conroy, who survived the attack on the Media Center, also suspected the journalists had been targeted. "Paul is ex-military, and he could tell by the pattern of fire that they were zeroing in, that it wasn't a random attack," Colvin said.
Colvin said she was moved to file the suit out of a desire to see officials in the Assad regime brought to justice and to renew the focus on ongoing atrocities in Syria.
"I wanted to call attention to [the Syrians'] suffering and how many families lost loved ones in Syria, and also to the fact that no one is there to witness it," she said. "The Assads of the world can operate with impunity."
Colvin's lawsuit is the first case to be brought against Assad officials for war crimes — and is brought under the Foreign Sovereign Immunities Act, which allows American citizens to sue countries designated by the U.S. government as state sponsors of terrorism.
"Taking Marie away from us was just so painful. I was really lucky to have her in my life — she was my biggest supporter, and I was hers — and to have someone deliberately take that away is just something I can't live with without doing something about it," Colvin said. "I would love to be able to bring criminal charges in the Hague but I can't."
The Hague is home to the International Criminal Court, but it can't try Assad or other Syrian officials without a referral by the United Nations Security Council — and that's not likely to happen any time soon.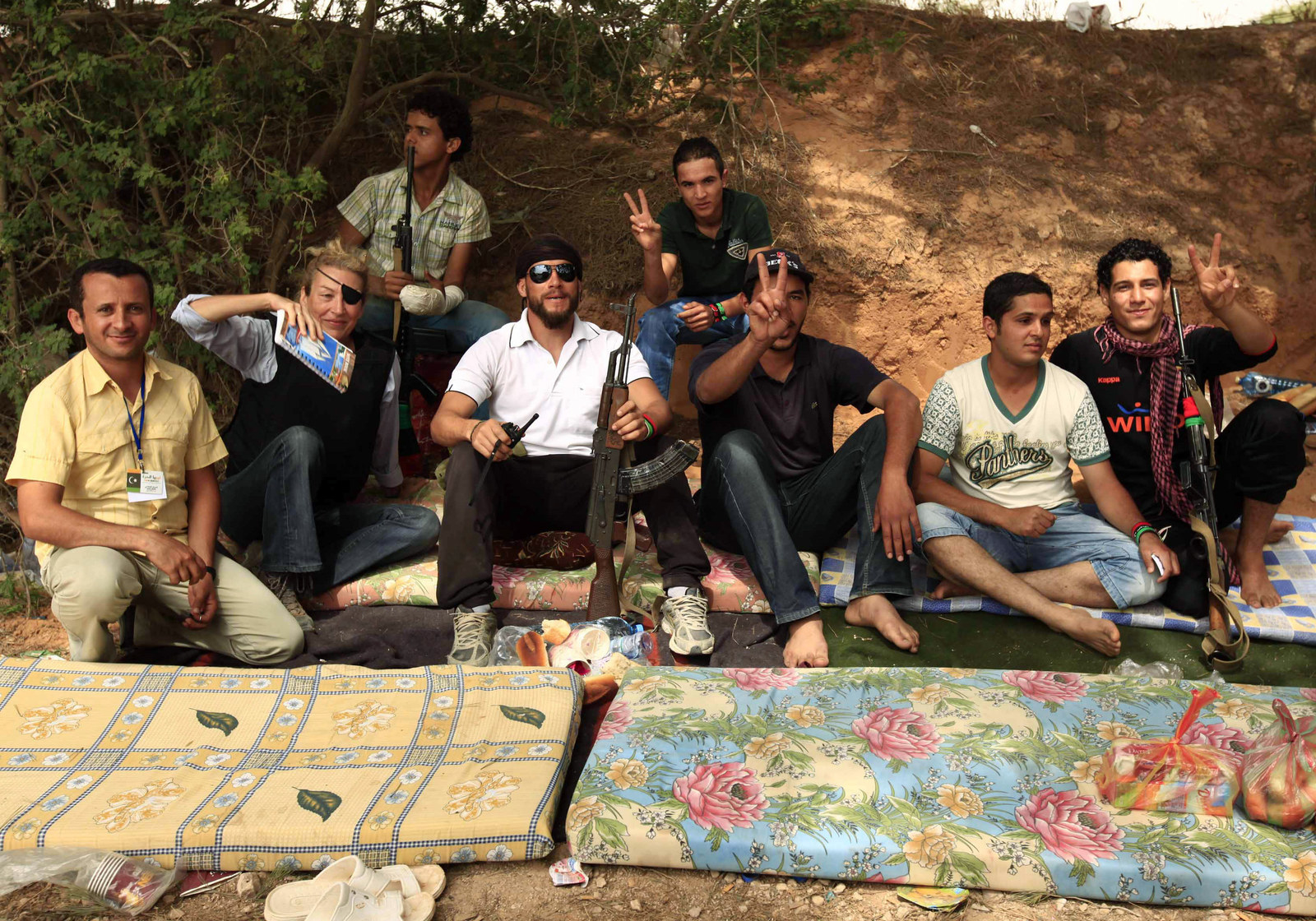 "The prospect of ICC is pretty much dead in the water," says Toby Cadman, a British lawyer who has worked on war crimes cases in Bosnia, Bangladesh, Syria and elsewhere. "The ICC has no jurisdiction over Syria, and the Security Council will never refer the matter. Russia and China have consistently vetoed any resolution referring the situation to the ICC and will continue to do so."
As permanent members of the council, Russia and China can halt any referral with a veto. Russia has a particular interest in keeping the issue away from the ICC because its own military is also involved on the ground there, Cadman noted.
"There is a distinct lack of accountability on the international level" for the atrocities that have been committed in Syria, Cadman said. The Colvin lawsuit is "hugely significant [as] a first step in ensuring justice and accountability in Syria."
But it is just a first step. Cadman and other lawyers are working on bringing more cases, both civil and criminal, against Assad and his allies in national courts around the world. France, Spain and England all have universal jurisdiction laws that allow their courts to hear criminal cases against Assad, and Cadman says he and other lawyers intend to use them.
"Criminal cases will be opened and defendants, once arrested, will be prosecuted," he said. "The Marie Colvin case is the first case. I expect the US Court to uphold the complaint and award millions in compensation to the plaintiffs. That is important. But what is equally, if not more important, is that criminal cases will follow."