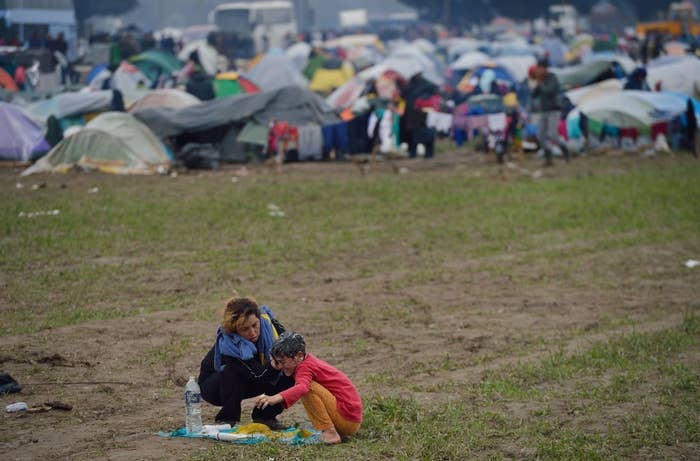 A deal announced on Friday between the European Union and Turkey aims to discourage the dangerous journey more than 1 million refugees have made across the Mediterranean Sea, but experts say the agreement raises risks for already vulnerable female refugees.
"Women refugees fleeing five years of bombs and war are at high risk of sexual violence, robbery and exploitation. Returning women refugees to Turkey, and displacing them yet again, will only put them at greater risk of abuse," Liz Bernstein, the executive director of the Nobel Women's Initiative, said in an email to BuzzFeed News.
The group, established by female laureates of the Nobel Peace Prize, also released a report on Monday documenting risks for women crossing the from Turkey to Greece by boat and traveling over land into Western and northern Europe.
The new return policy is likely to disproportionately affect women, who together with children now make up more than half of the refugees on the move to or through Europe, according to recent figures from the United Nations High Commissioner for Refugees (UNHCR).
"A lot of them have are trying to catch up to the men who went in 2015, at the beginning of this," said Deni Robey, strategic communications officer for the Women's Refugee Commission (WRC), based in New York. "If you think about the scenario, it's the men [who] made it to Germany or Sweden. The women are coming after, but they're going to get sent back to Turkey. They're the ones that are going to get returned."
The WRC has published three reports this year on the risks for female refugees on the move through the Balkans and on arrival in Germany and Sweden. Together with UNCHR, the WRC also published a report and recommendations on how the humanitarian community can improve its protections for women from sexual and gender based violence risks in all phases of the journey.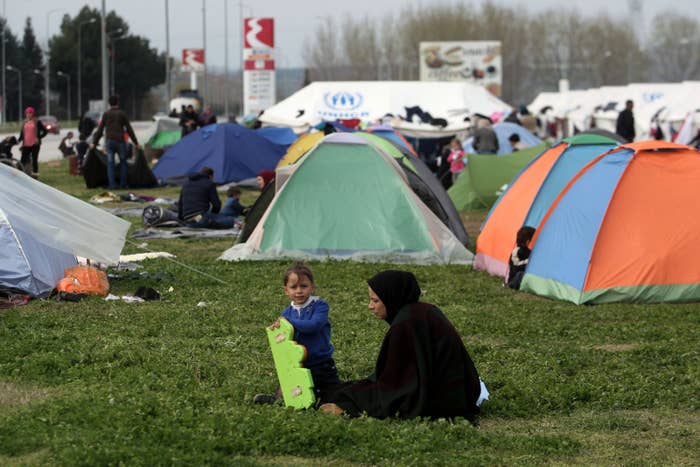 BuzzFeed News was the first to report, last October, on the risks of gender violence on the Greek migration route.
Robey also said that the deal announced on Friday is unlikely to deter women determined to make the journey.
"Generally speaking the deterrence doesn't work," she said, citing the recent border clampdowns, which have stranded thousands of people in squalid transit centers. "Deterrence just encourages more dangerous routes or more smuggling."
The agreement stands by the so-called "one-for-one" provision, in which Europe will match every Syrian refugee Turkey agrees to take via the new return policy by admitting one Syrian for legal resettlement in Europe.
"Human beings are being traded as cattle," Bernstein said. "[It] is outrageous....and is further evidence that state security is prioritized over human security."
It's unclear exactly how refugees will be chosen for one-for-one resettlement, but any situation in which one person — often a man — holds the key to the journey to Europe comes with real risk, Robey said.

"When women feel they have no option, or when their usual protections break down, they do whatever they have to do to survive. And that means from Turkey, some women are selling their bodies for passage. And some women are selling their bodies for other means of survival along the route," she said.

The final details of today's announcement will be worked out before the end of the month, but it's expected that anyone arriving in Greece after Sunday will be returned to Turkey. The agreement characterizes the principles it lays out as "bold moves were needed to close down people smuggling routes."

The agreement says the returns are legal because cases will be assessed individually, insisting that there is "no question of applying a 'blanket' return policy" and that returns would follow international and European law.
Many international organizations have said the returns are a violation of international law and called instead for safe and legal migration routes and better protections for refugees at various points in the journey.