When it comes to extending a hand in the socially accepted fashion of demonstrating you're not, like, hiding a weapon — it's as if Merkel shows her innermost ~feelings~ with a handshake.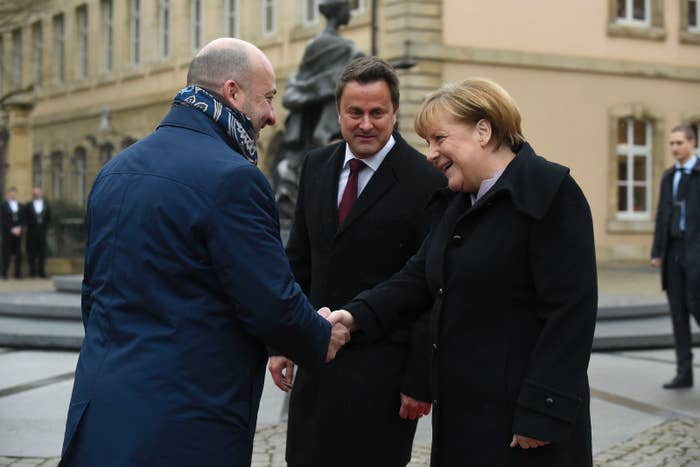 Sometimes, handshakes are delightful!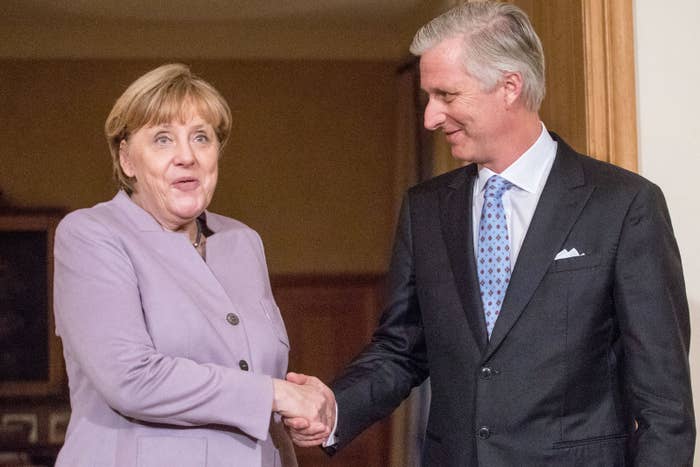 They can leave you slightly giddy.
Sometimes they're about playing nice.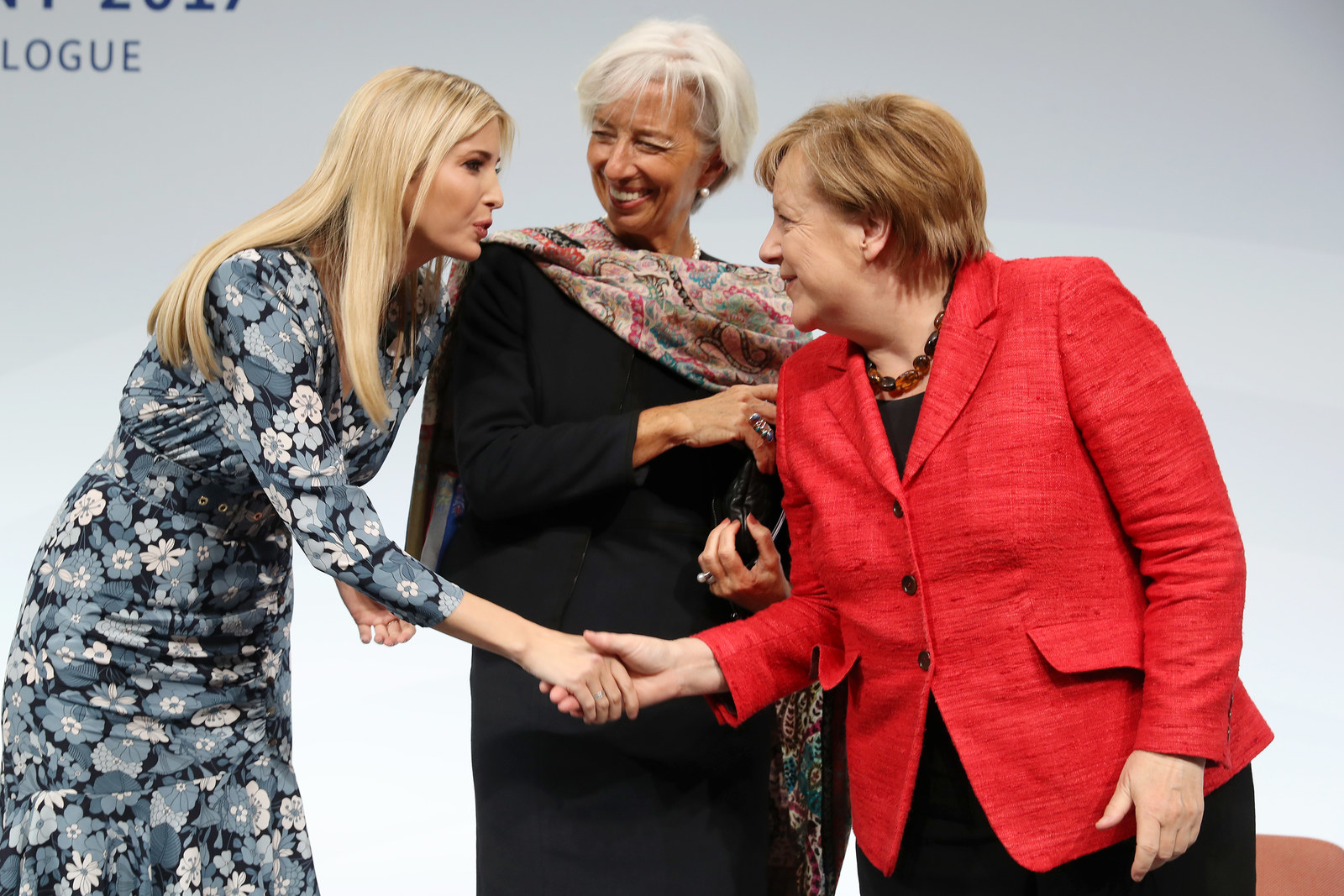 Merkel even plays nice with non-humans.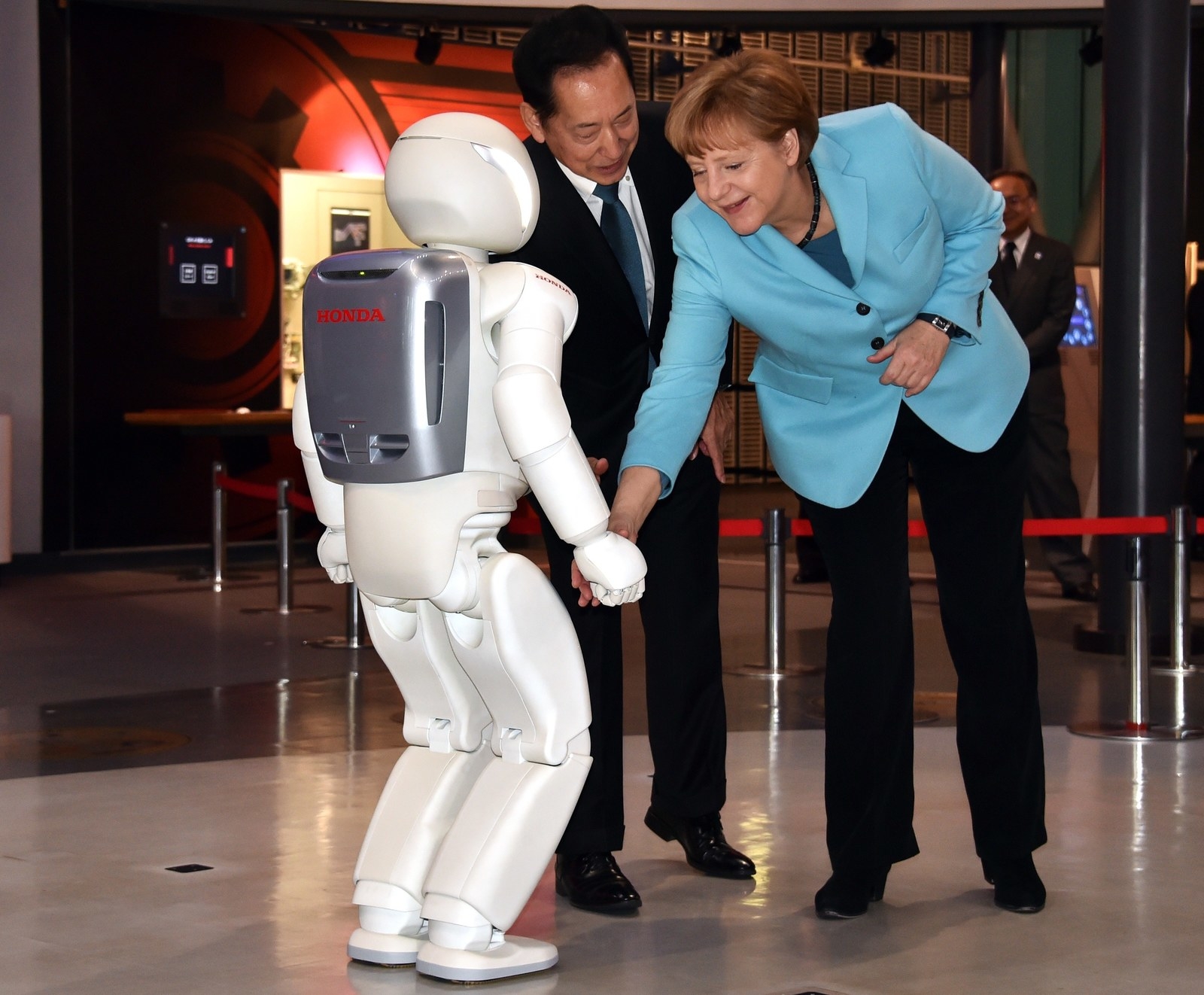 Some Merkel handshakes are a warning.
Although two can play at that game, apparently.
We're...not totally sure what this particular Merkel handshake is all about.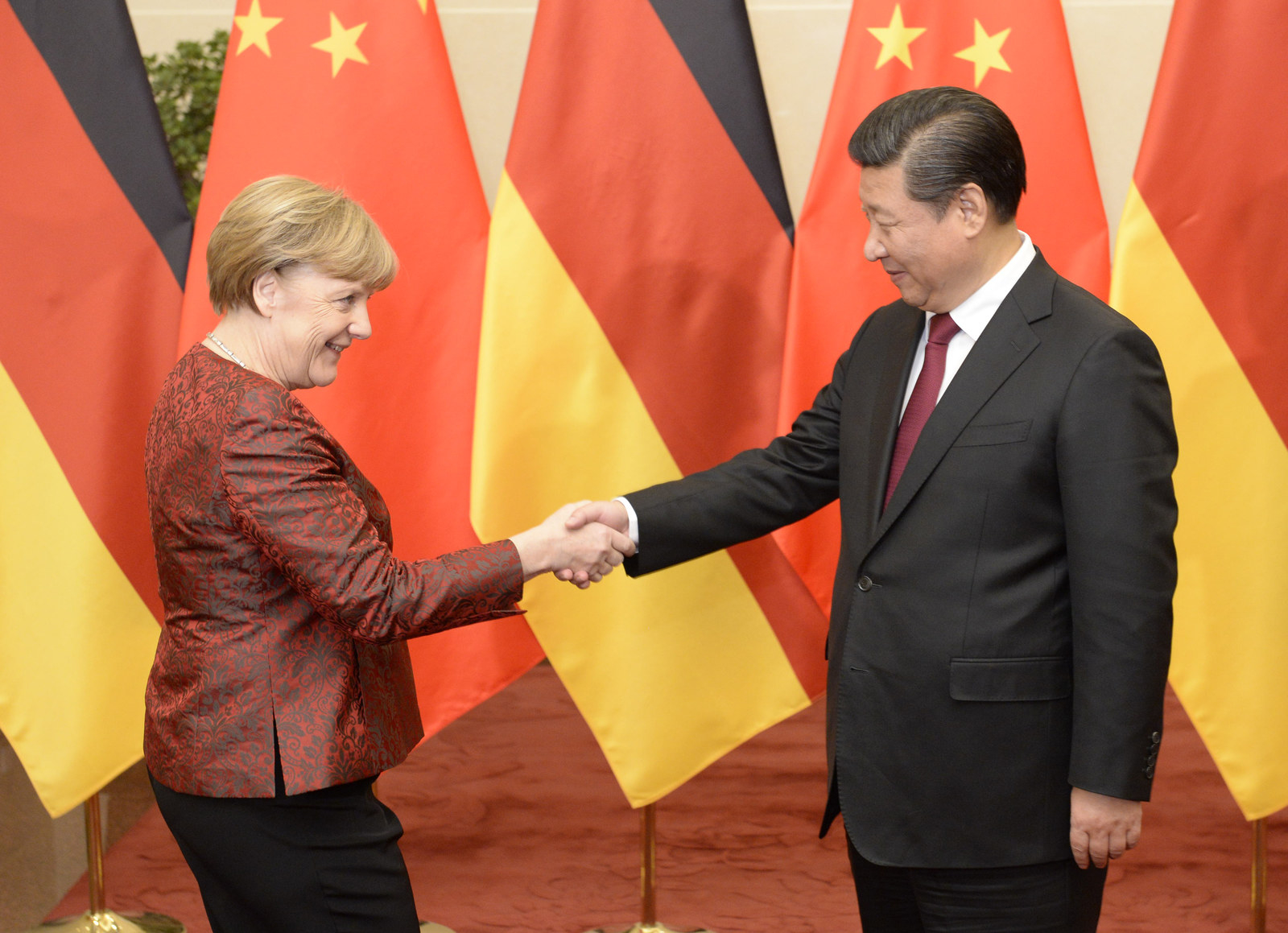 But there's a work hazard in every handshake if you're a woman – even with dudes you mostly like, like former UK Prime Minister David Cameron.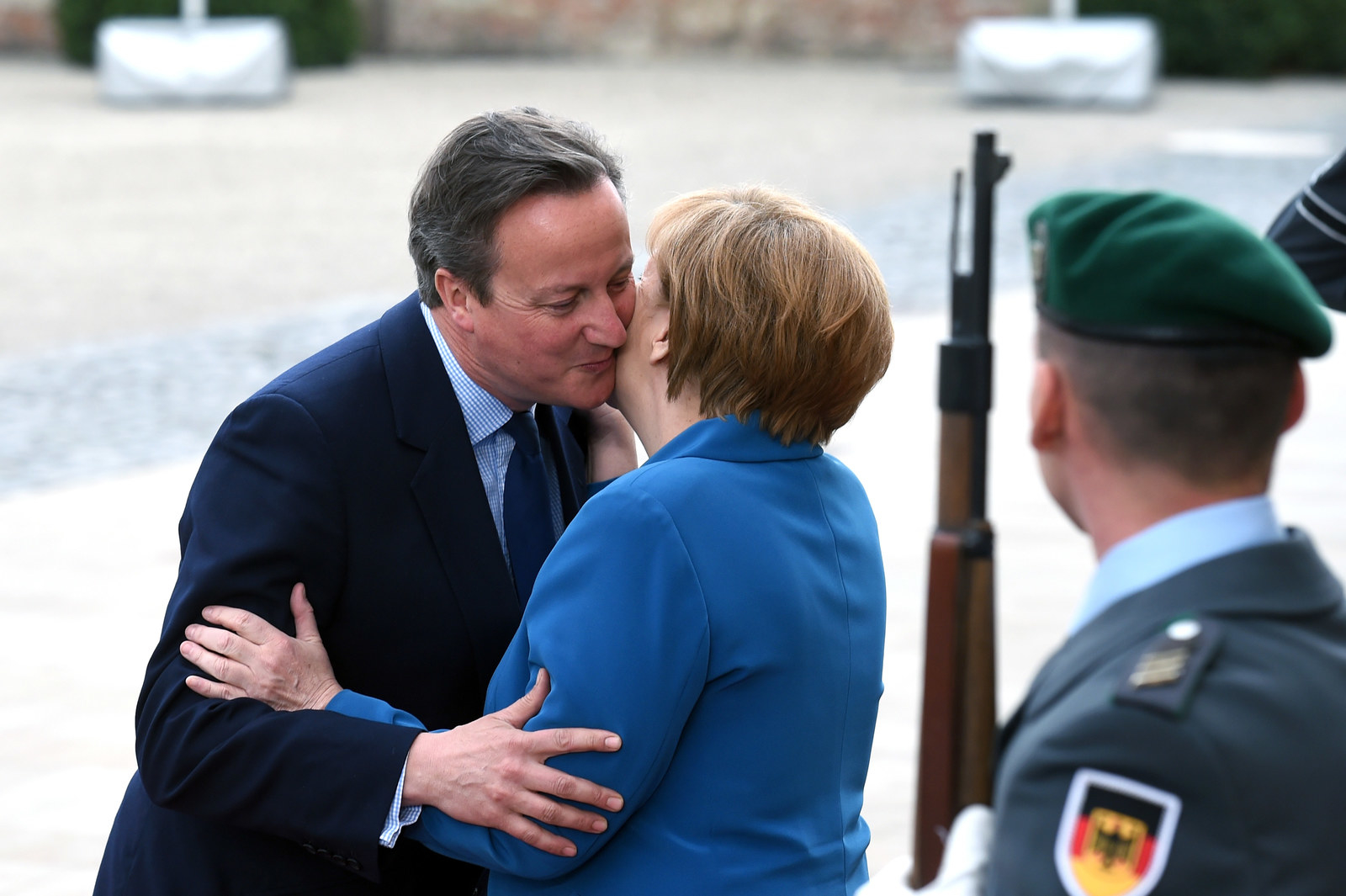 There's that moment when things go from normal-friendly-handshake thing —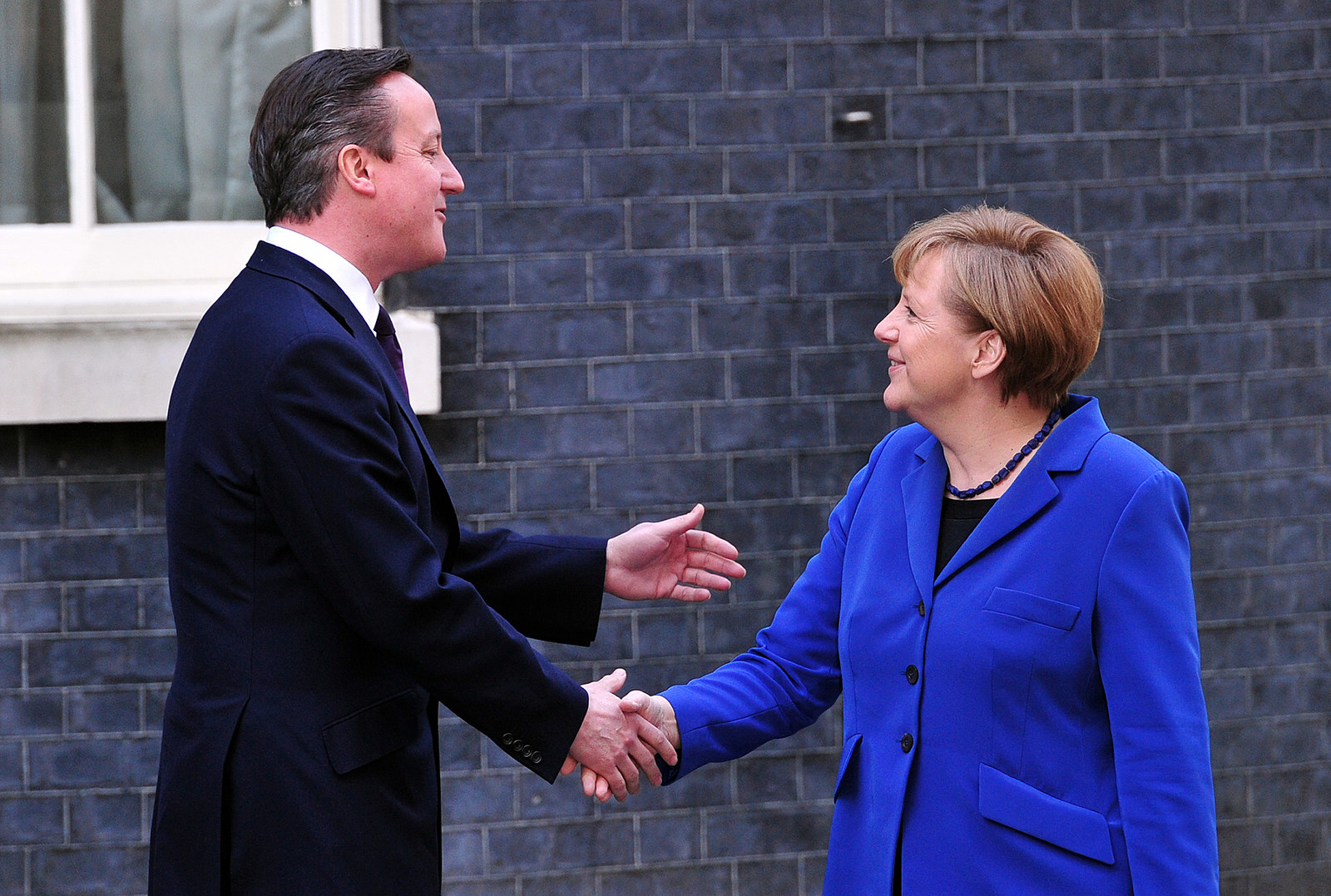 — to...er...wuh?!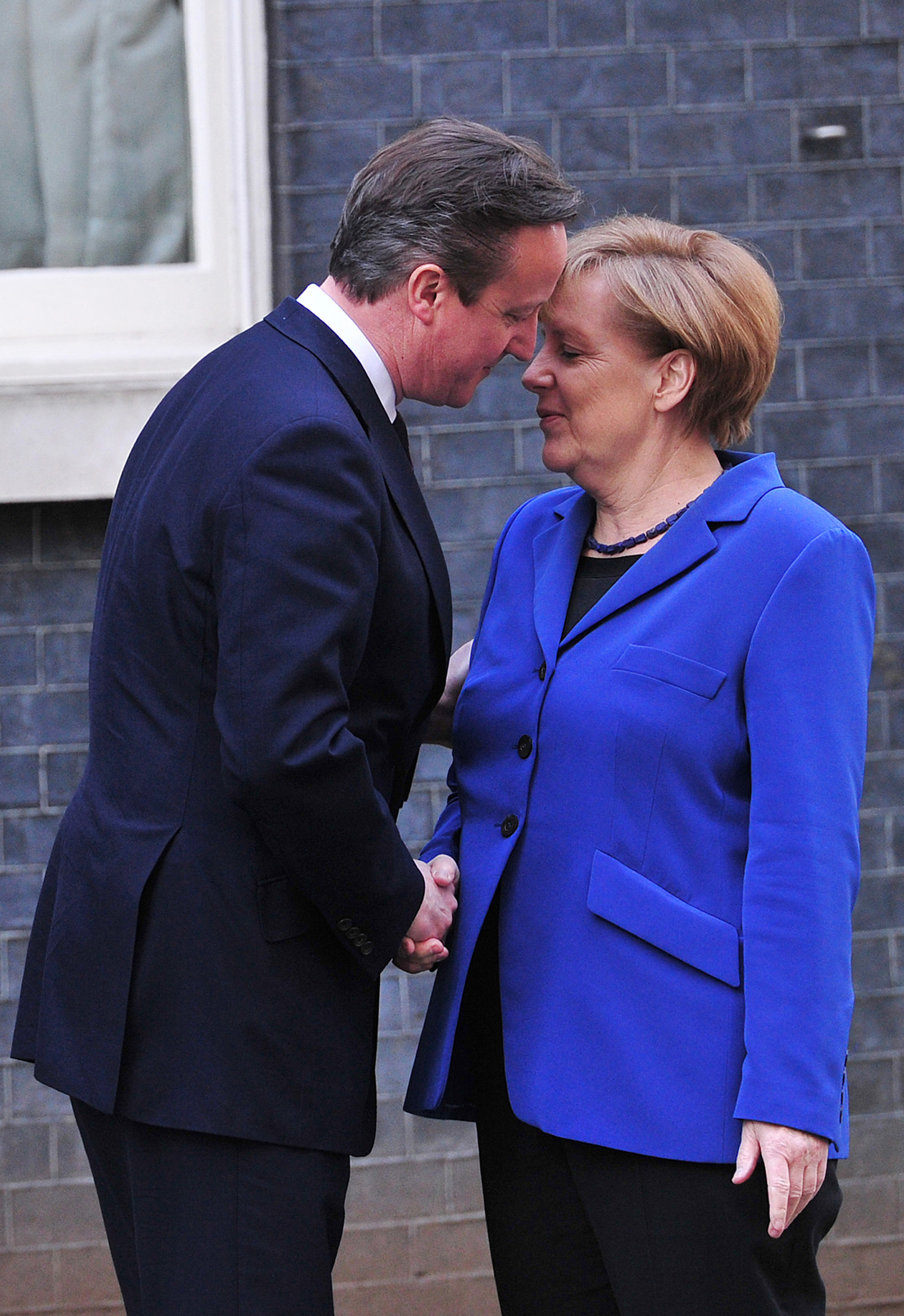 Being a female leader in Europe, you're always at risk of dudes getting up in your space.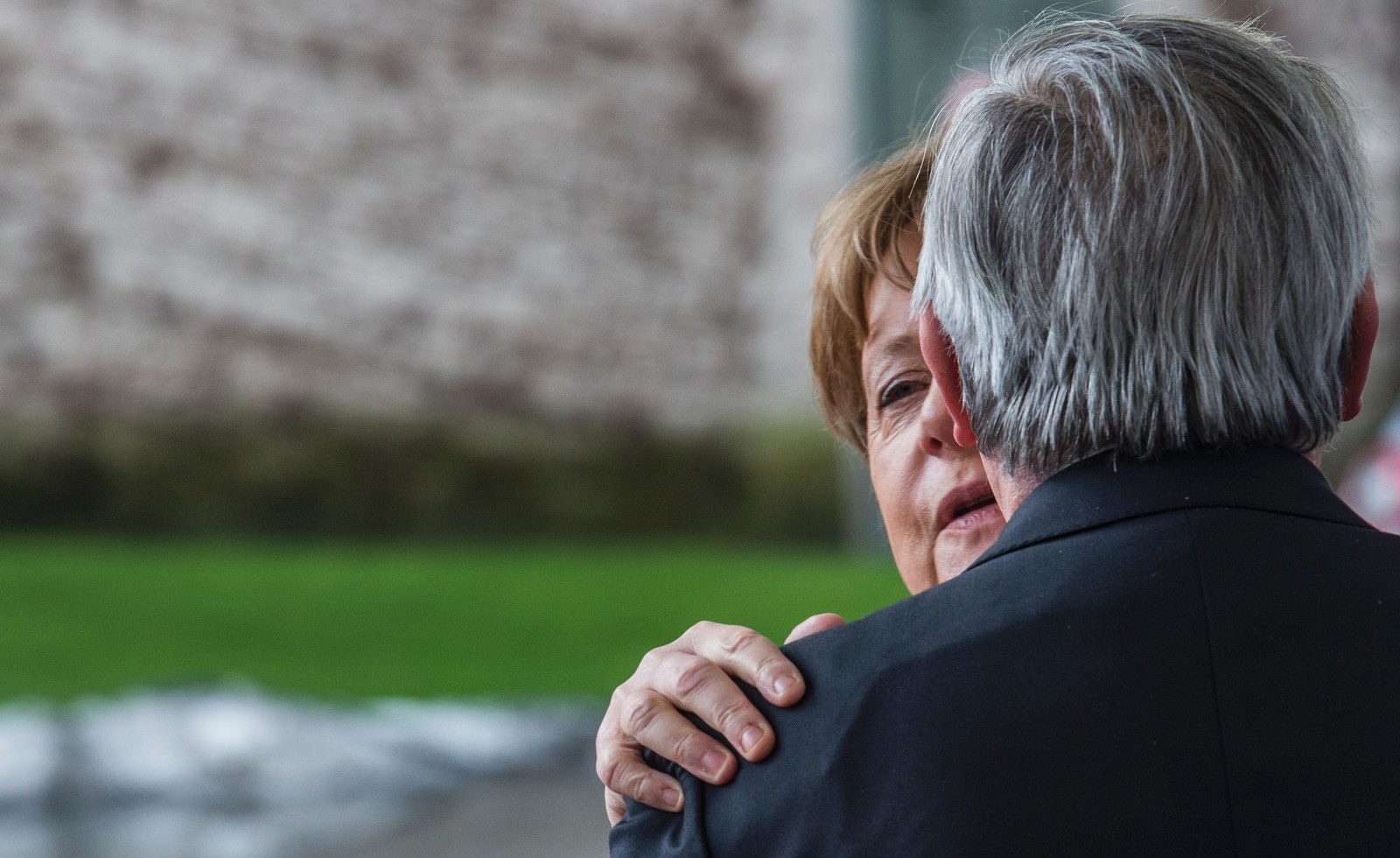 Sometimes, it's just ~culture~.
And sometimes, it's that "no seriously, I have to touch you to make you understand" thing dudes do to women.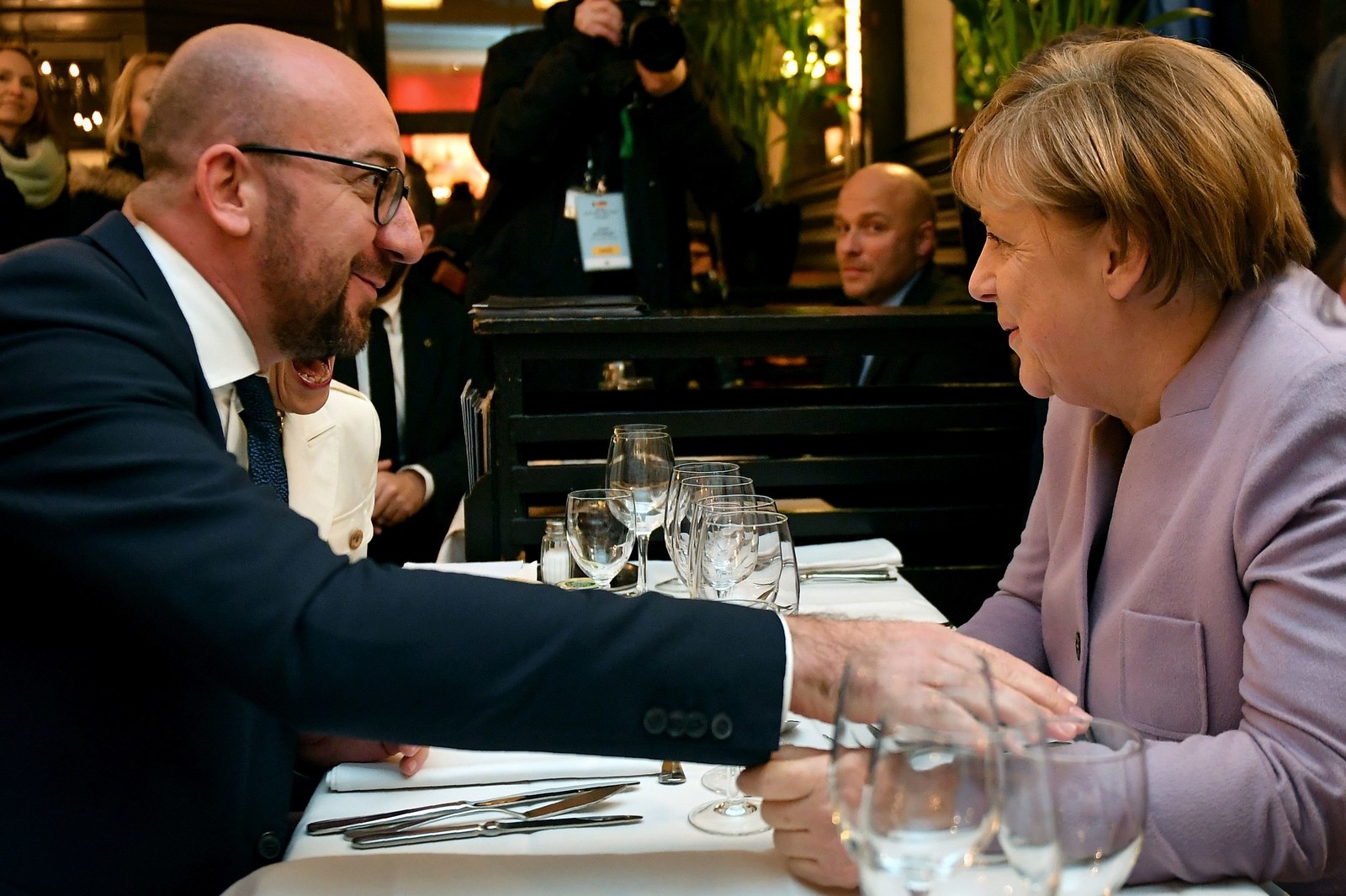 The sheer gauntlet of it all! SAD!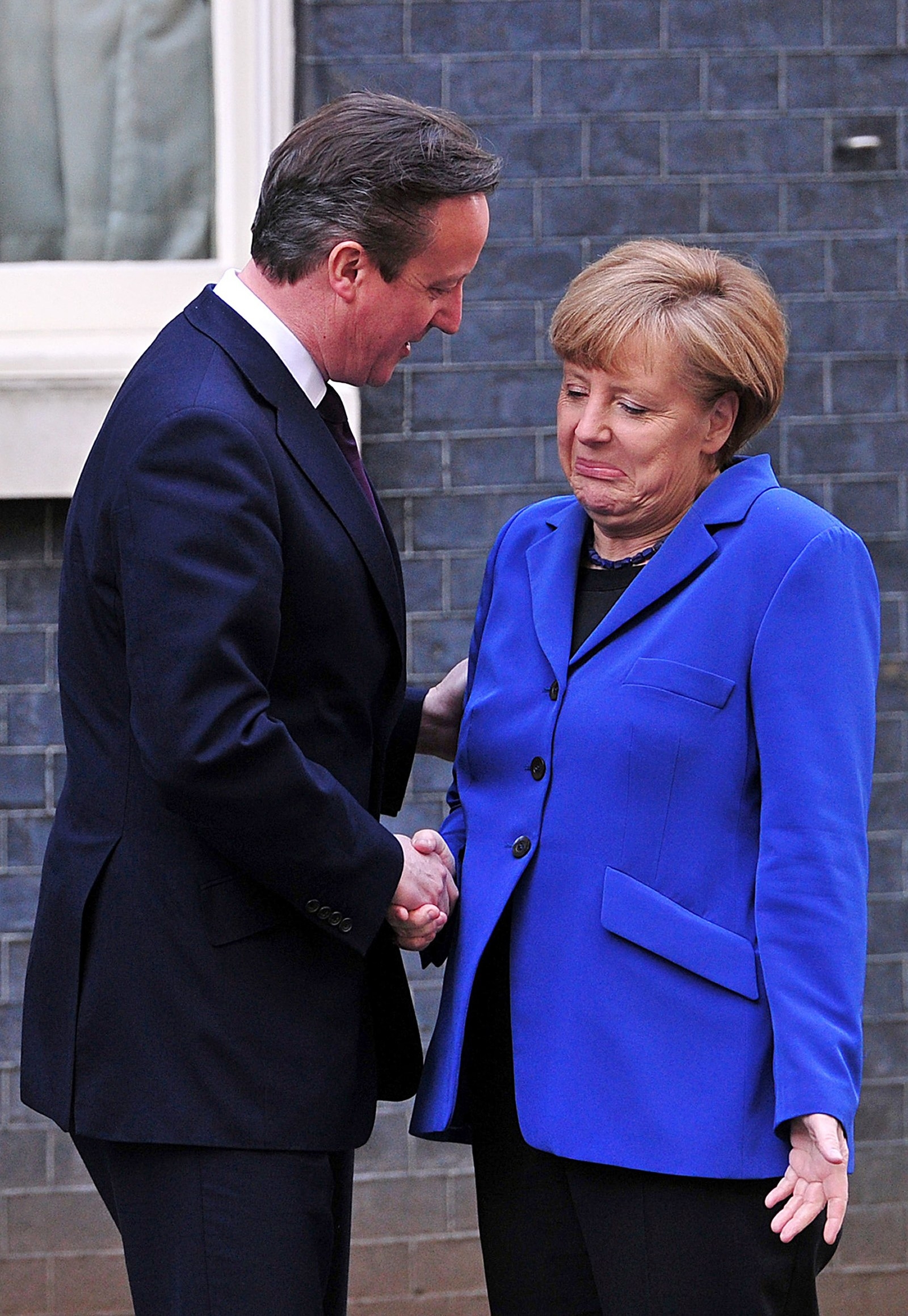 In nearly 12 years as Germany's chancellor, Merkel's had a lot of handshakes.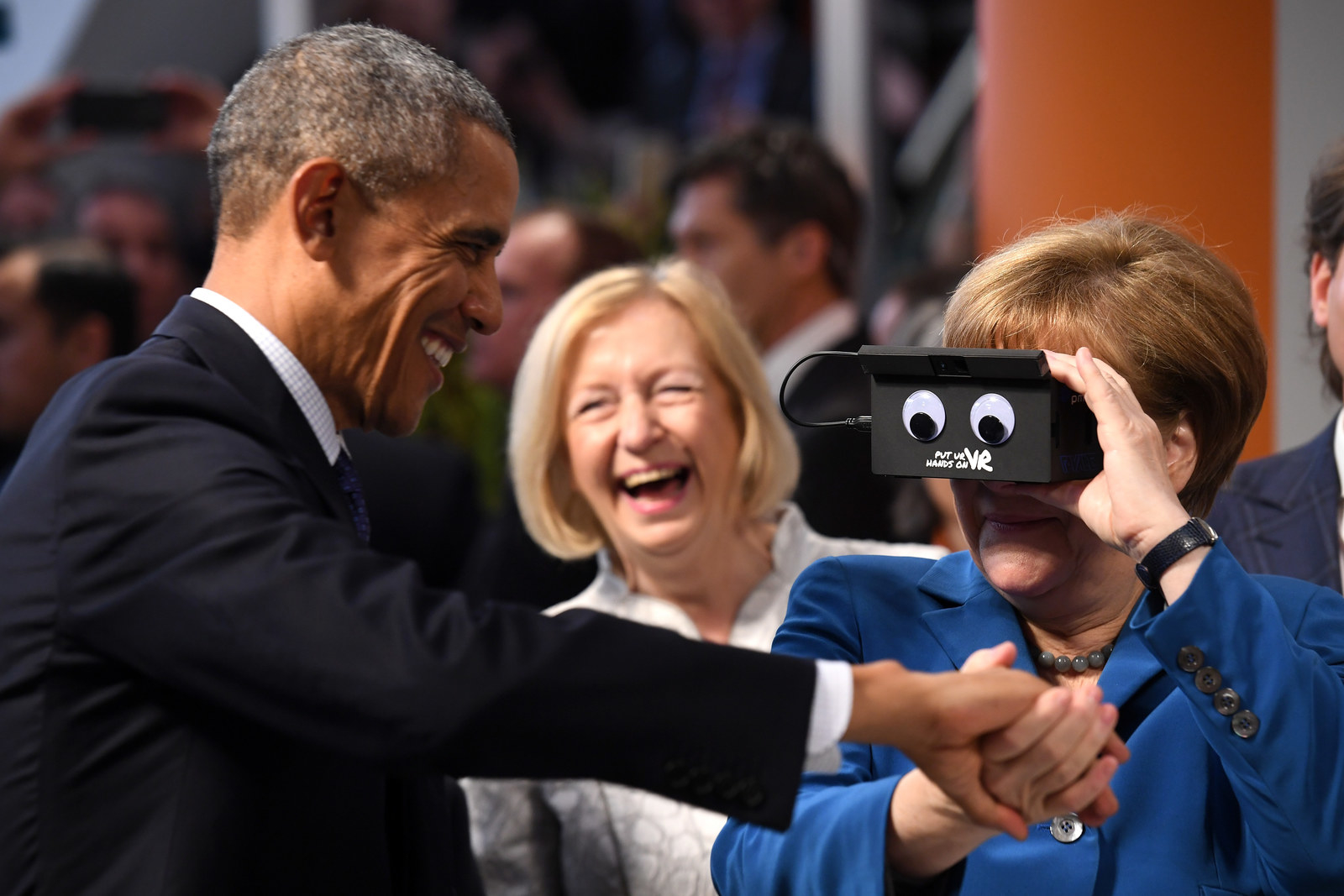 Some look, today, like they were from such a simpler time.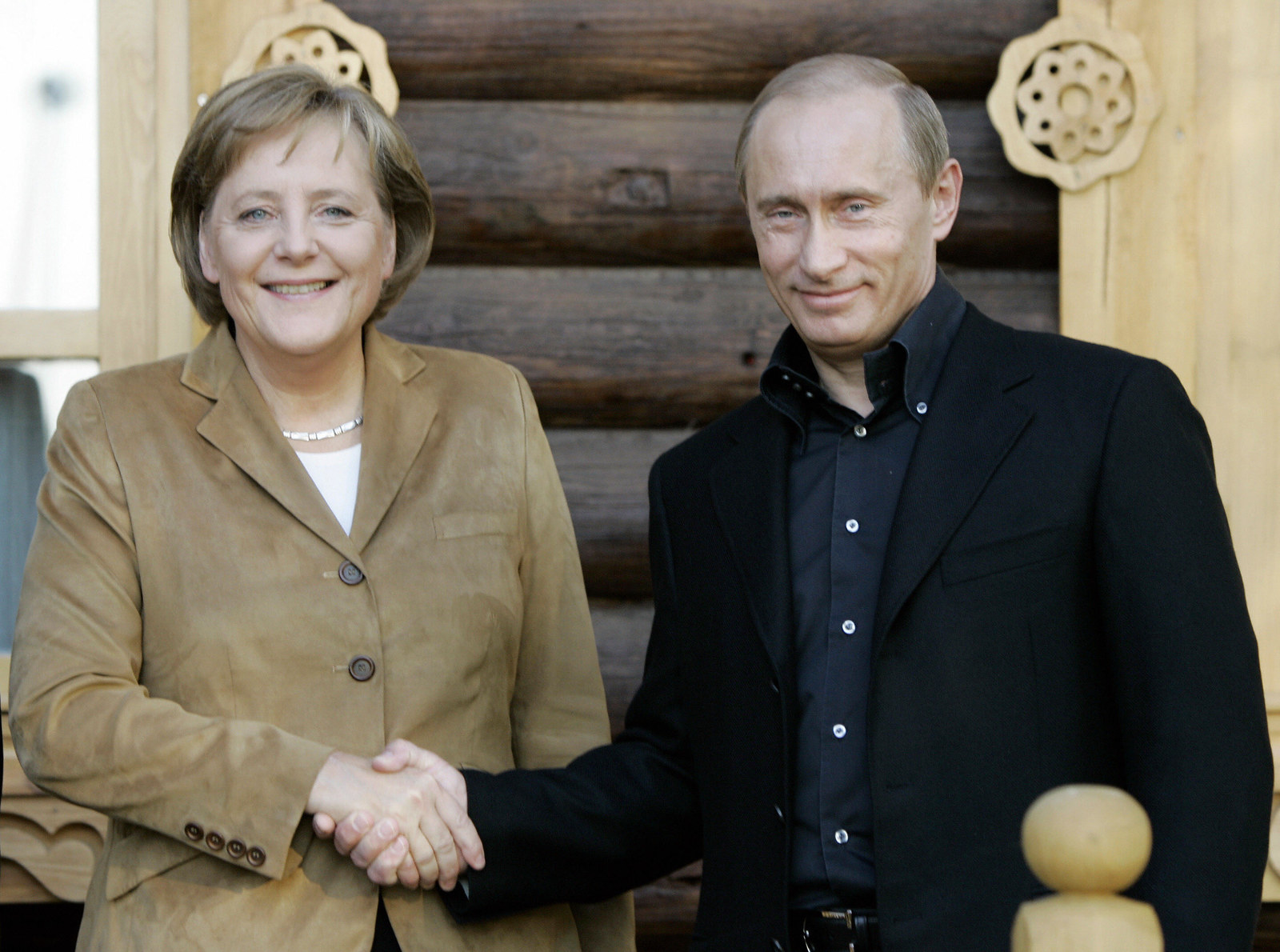 Some — like this one with Turkish President Recep Tayyip Erdogan in February — look like the painful compromise they will probably always be.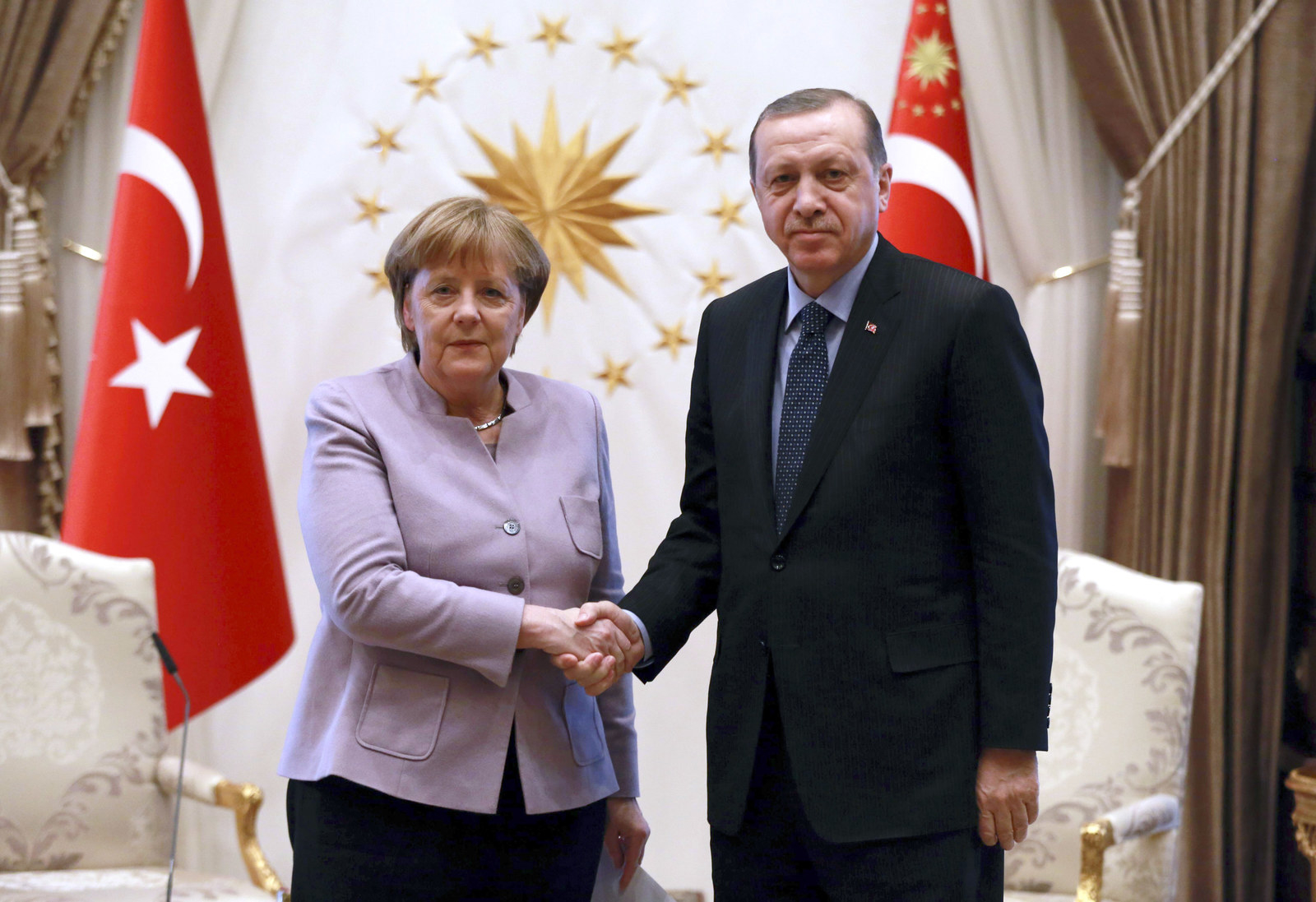 The inescapable inevitability of it all.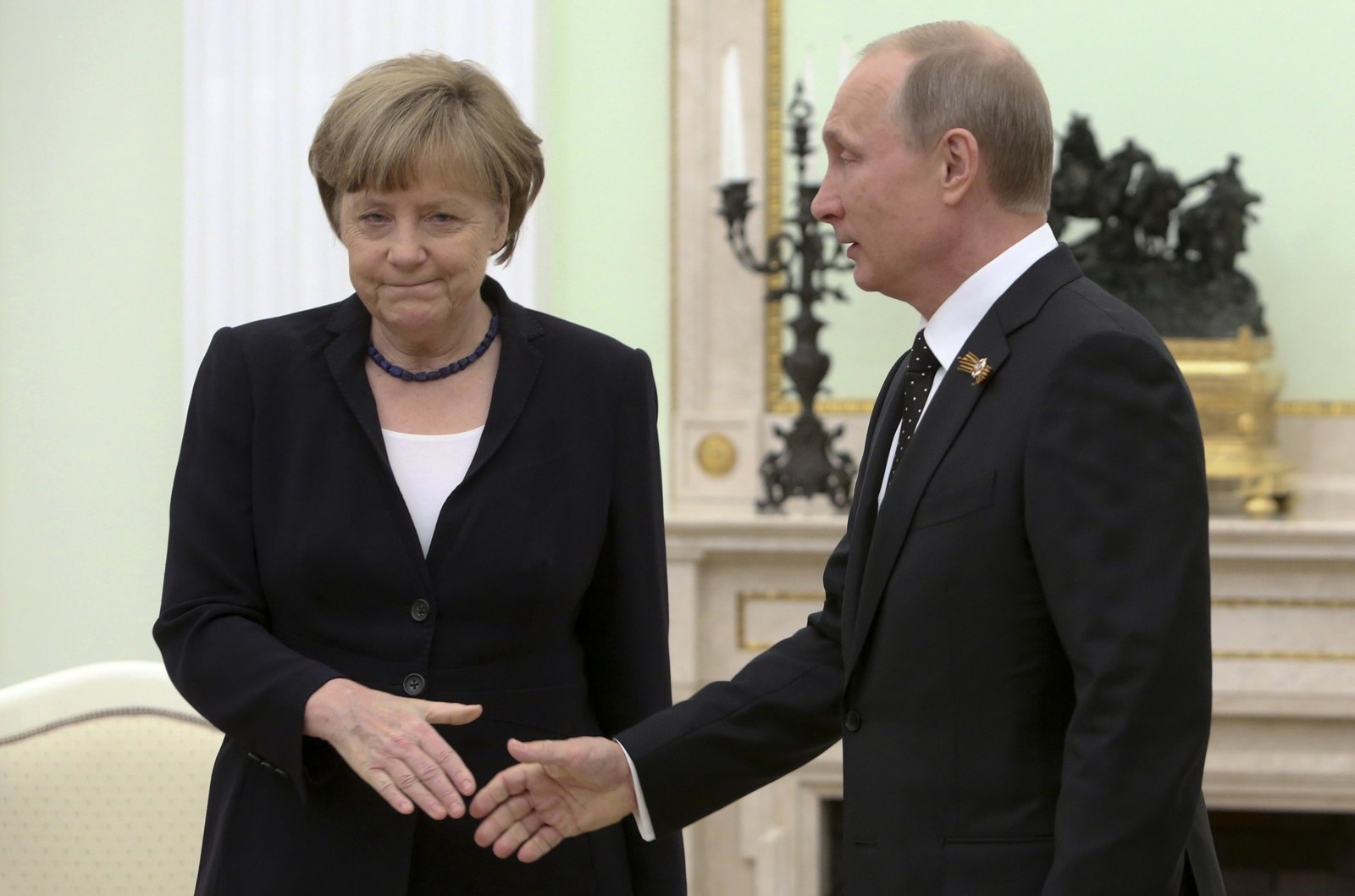 But none will ring as loudly around the world as this. Oh, close!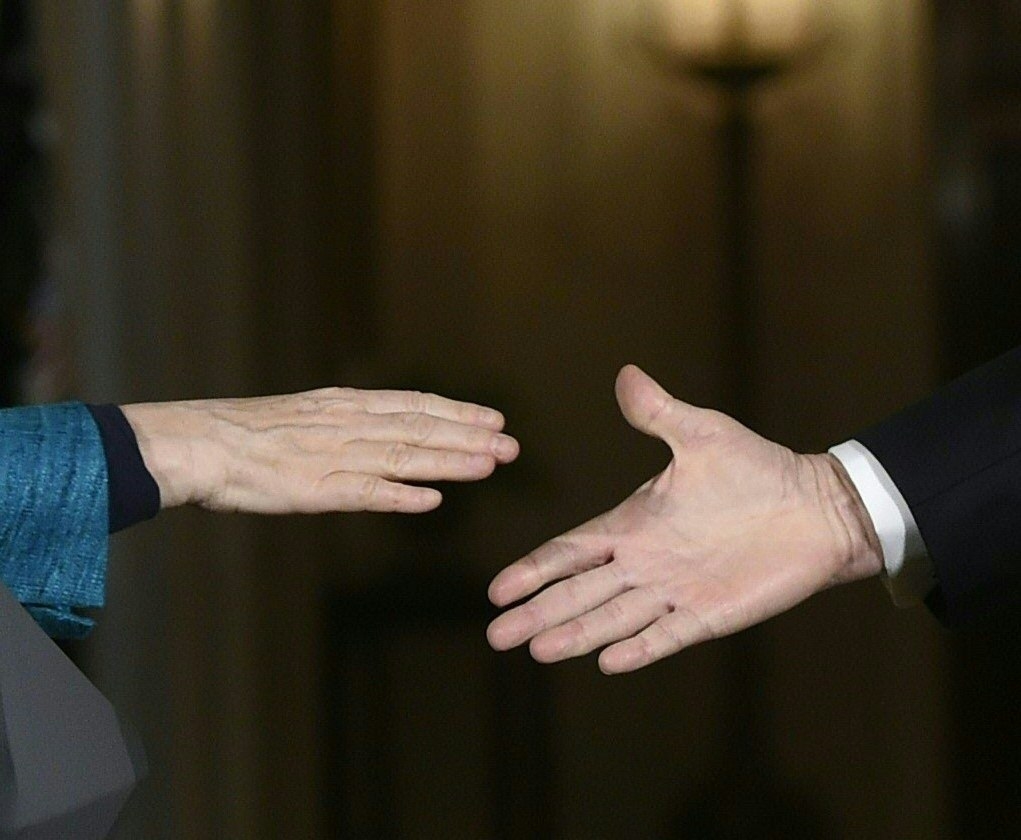 So very close....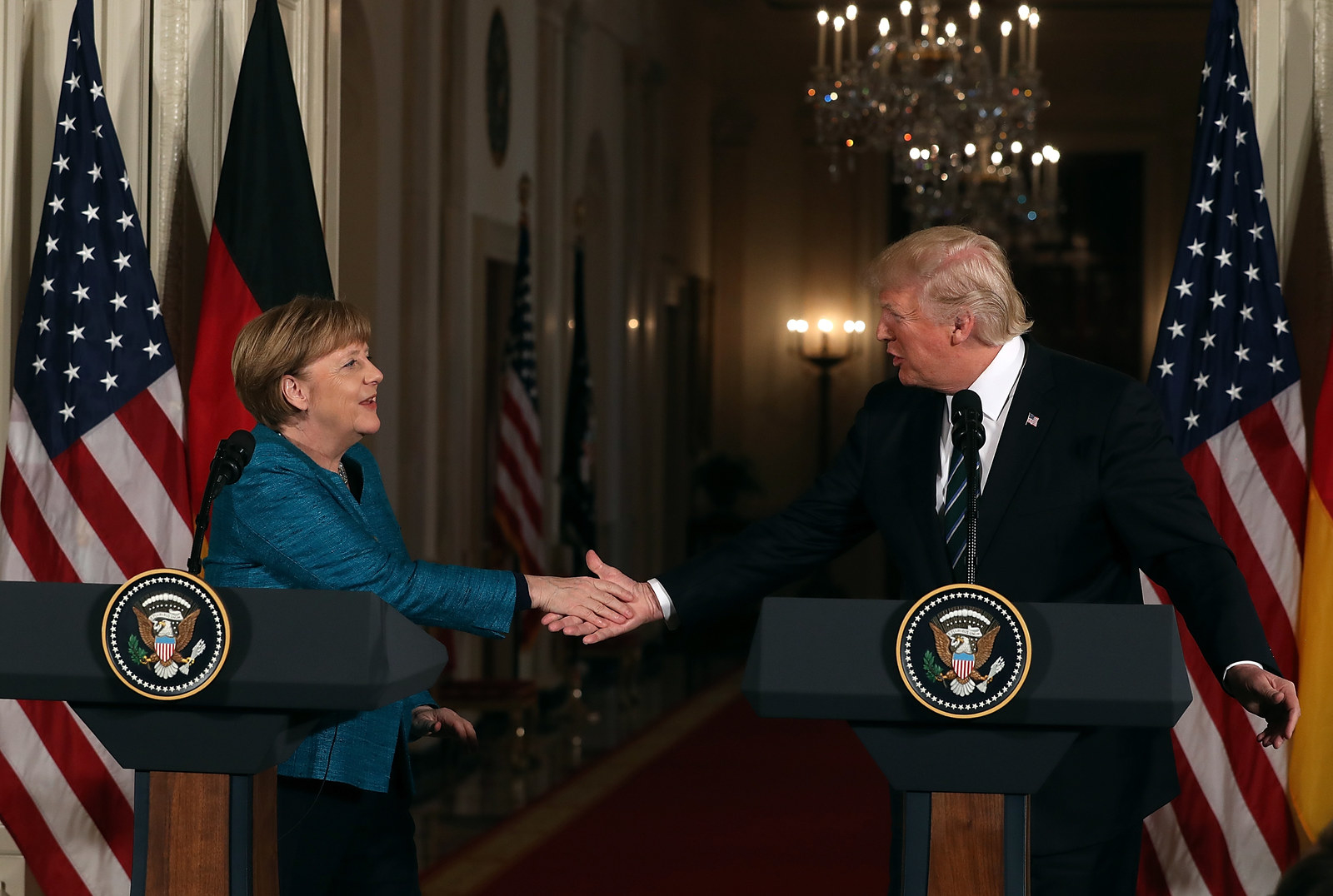 There it is.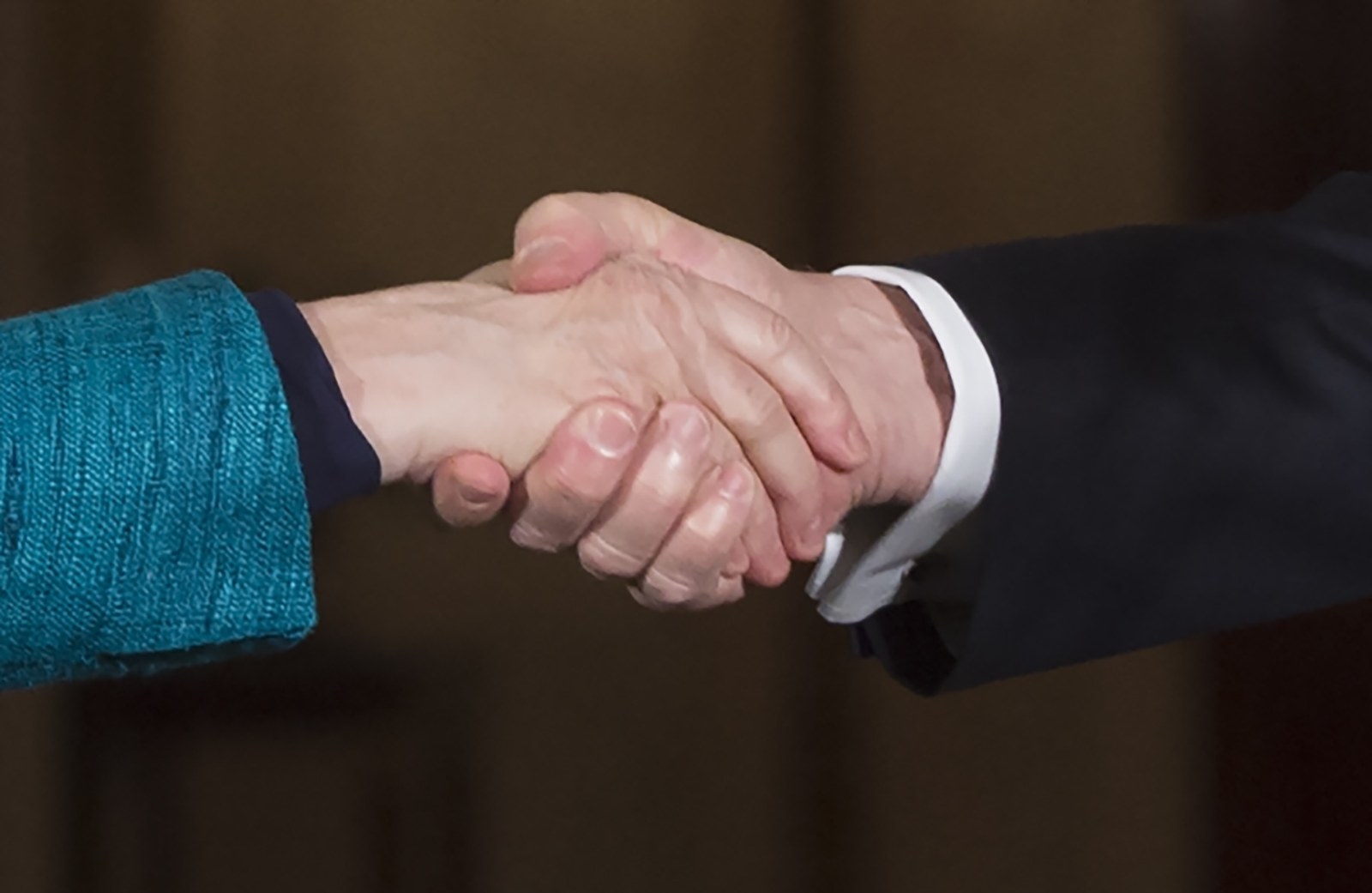 CORRECTION
Angela Merkel is shaking hands with Chinese President Xi Jinping. An earlier post mistakenly referred to him as Chinese Premier Li Keqiang, due to an error in the photo's captions.