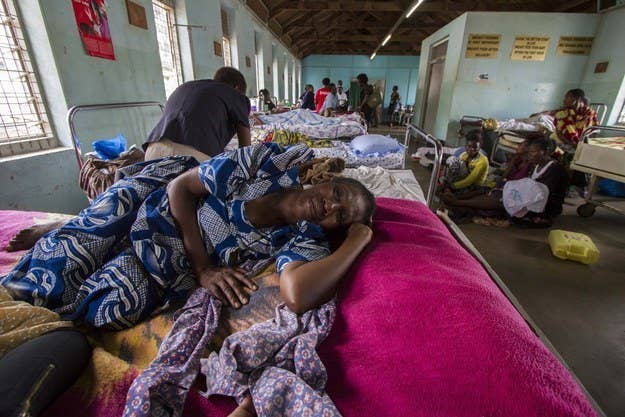 NAIROBI — Uganda's entire public stock of emergency contraceptives will expire by Wednesday, leaving women — especially survivors of rape — in the lurch.
Multiple officials in Uganda's Ministry of Health acknowledged the problem but could not provide BuzzFeed News with any specific information, including the number of dosages that have already expired, nor did they provide any information about the plan for renewing the medicines.
"We were hoping you could tell us," one employee in the ministry's reproductive health department told BuzzFeed News.
One international health organization said some of the drugs have already expired and confirmed that the rest will expire in July. The organization asked not to be named because the matter is sensitive.
Morris Seru, a principal pharmacist at the ministry, told BuzzFeed News by telephone that the expirations are not serious.
"I think we don't have big problem with that. They have been expiring in the facilities because of no demand," he said. "But we are not worried about a stock out. We have enough in the pipeline… We had known earlier it was going to expire, so most likely it is going to be replaced."
Seru said it generally takes about two months for new drugs to reach clinics once they're ordered, but none of the multiple health officials BuzzFeed News reached could provide information about whether new drugs had been ordered. Officials also could not provide figures on how much of the expired or about-to-expire stock is already sitting on clinic shelves, versus how much is still sitting in central storage in the capital, Kampala.
It's not necessarily unusual for stock to expire, according to Elizabeth Westley of the International Consortium for Emergency Contraceptives (ICEC). The best universally collected health data indicates "that women in developing countries just don't know about emergency contraceptives, and it is one of those things you have to know about to get it," she said. "Women aren't asking for it, providers don't know about it, and provider training is extremely low."
In Uganda, no one knows what proportion of women who use emergency contraceptives are getting it for free from public clinics, but more than 40% of all contraceptives used in Uganda are picked up by patients for free at a government health center or hospital, according to an ICEC fact sheet.
Ugandan health experts say that most of the patients who do use the free emergency pills are rape survivors.
"Usually at the clinic [the ones] who usually would access it are those that would come in after rape," said Dr. Jennifer Wanyana, who worked at the Ministry of Health until 2012 and now works on long-term contraceptive and post-abortion care for PACE, a Ugandan health organization.
Miriam Namugeere, who works on reproductive health at the Ministry, similarly said most of the usage scenarios her team hears about on field visits, especially to rural areas, are rape cases.
But while officials manning supply chains in Kampala insist that women simply aren't asking for emergency contraceptives at free clinics, Namugeere said the clinics often complain that they need more emergency contraceptives than they have in stock.
"Usually they have two doses," Namugeere said. "They are always complaining they are not supplied enough."
There aren't hard numbers on this, but experts agree that the majority of women prefer to access emergency contraceptives from private pharmacies, even though the price tag can be hefty. In Uganda, Wanyana said, the market price for one dose is 10,000 Ugandan shillings, between $3 and $4. "I think that would be considered expensive, given that you could be able to access this medicine in the public sector free of charge," she said.
This is a pattern that holds in other countries in the region, health workers say. "It's the nature of the way the public sector is organized. They write your name in a register; they ask, when's the last time you had sex. Many younger people don't want to go through that," said Wilson Liambila, a senior program officer with the Population Council in Nairobi, Kenya, who has previously worked on emergency contraceptive issues in Uganda. "It's different from the private sector, where you're not interested in people's names. [You pay], you get emergency contraceptive, and you go away. Bye-bye, see you next time."
But these access preferences may also be about something even bigger than Uganda's emergency contraceptive problem: Generally speaking, when it comes to reproductive options, health officials have very little understanding of what women really want.
In certain parts of Uganda "there is really a limited choices of [family planning] methods available, and part of that is because there are strong convictions in many parts of the [health] ministry and certainly in medical stores that what women really want are injectables," said John Skibiak, director of the Reproductive Health Supplies Coalition in Brussels. (Injectibles are contraceptives, like Depo-Provera, that are given to a woman by injection every few months.)
Skibiak's group has been examining reproductive health "stock-outs" — the name for a situation where a country simply runs out of drugs — and has found these stock-outs often "have less to do with disruption in the supply chain than… just simply the belief on the part of those who manage procurement that women don't want these products…whether it's [birth control] pills, emergency contraception, or whatever else. They believe they won't get used, and it becomes a kind of self-fulfilling prophecy."