Afghanistan Just Nominated Its First Woman To The Supreme Court
President Ashraf Ghani also appointed six more women to senior government posts.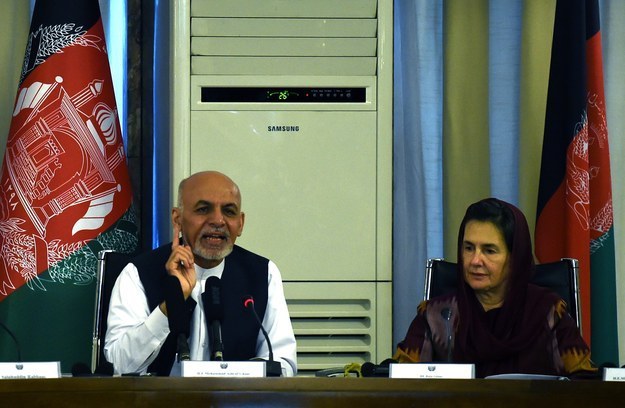 Afghan President Ashraf Ghani on Tuesday nominated a leading female jurist to the Supreme Court, marking the first time a woman has been nominated to such a post in the history of the country.
Ghani also appointed six women to to governmental positions and vowed to appoint more, as he launched a national action plan for protecting women in conflict.
Anisa Rasouli's nomination had been delayed by opposition from conservatives, according to AFP. Rasouli, who heads the Afghan Women Judges Association, would serve a fixed 10-year term on the nine-member court.
But her nomination requires approval of parliament before she can assume the bench, and the country's parliament has a history of walking back presidential moves on women's rights.
Ghani also announced the appointments of four women as cabinet ministers and two female governors in his speech on Tuesday, according to the Anadolu Agency, a Turkish news wire.
The speech comes two days after Ghani met with a technical committee advising him on how Afghanistan should implement U.N. Security Council Resolution 1325, which calls for greater representation of women in political and peace processes and greater attention to women's issues in peace and security matters. At that meeting, Ghani said women should have access to a legal documentation, like birth and marriage certificates, and they should have rights to divorce, to inherit, and to get an education, according to notes from his office.
Ghani reiterated his commitment to women's rights, insisting, "Lasting peace will be ensured when all Afghans accept the second chapter of the Constitution" — meaning the full inclusion of women among those to whom the constitution's chapter on citizens' rights applies.
Ghani also pled with young Afghanis to "please take misogynist thinking out of your minds," according to his office. "Misogyny still prevails in our new generation and often times the most educated happen to be the most misogynist, which needs a thorough discussion and fundamental change."