Afghan Men Wear Burqas In Name Of Women's Rights
The garment feels "like a prison," the men said. "I'm used to it," a 60-year-old woman countered. "I've been wearing this for 35 years."
About 20 Afghan men put on burqas — the head-to-toe covering the Taliban demanded women don — to show solidarity for Afghan women's rights.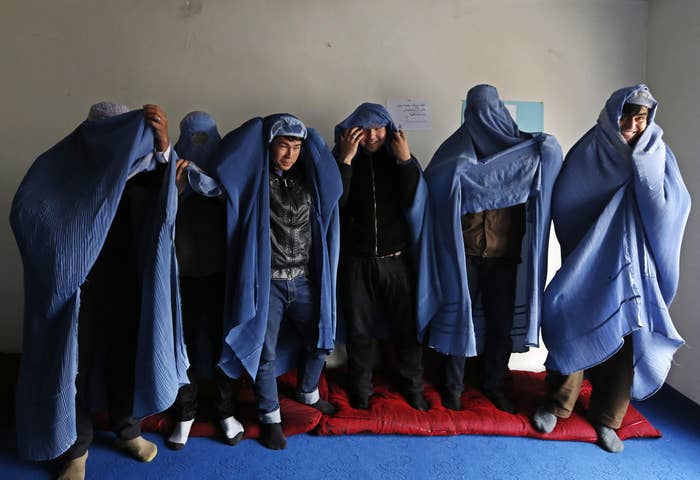 Reuters reported that the men were part of a group called Afghan Peace Volunteers and wanted to bring International Women's Day, coming up on Mar. 8, "to the streets. "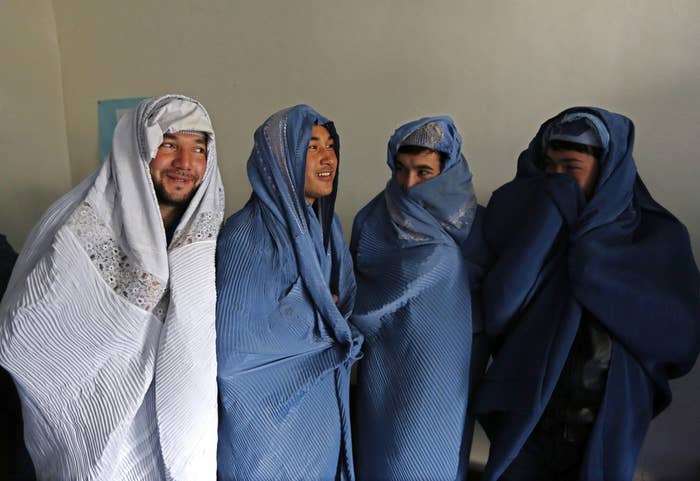 "Our authorities will be celebrating International Women's Day in big hotels," an activist called Basir, 29, said.
Local media said the group were mostly young men who met at the Human Rights Commission, hoping to help people "understand the situation of women in our country."
"One of the best ways to understand how women feel is to walk around and wear a burqa," one said.
The men marched the same day Afghan President Ashraf Ghani promised to protect and promote women's rights.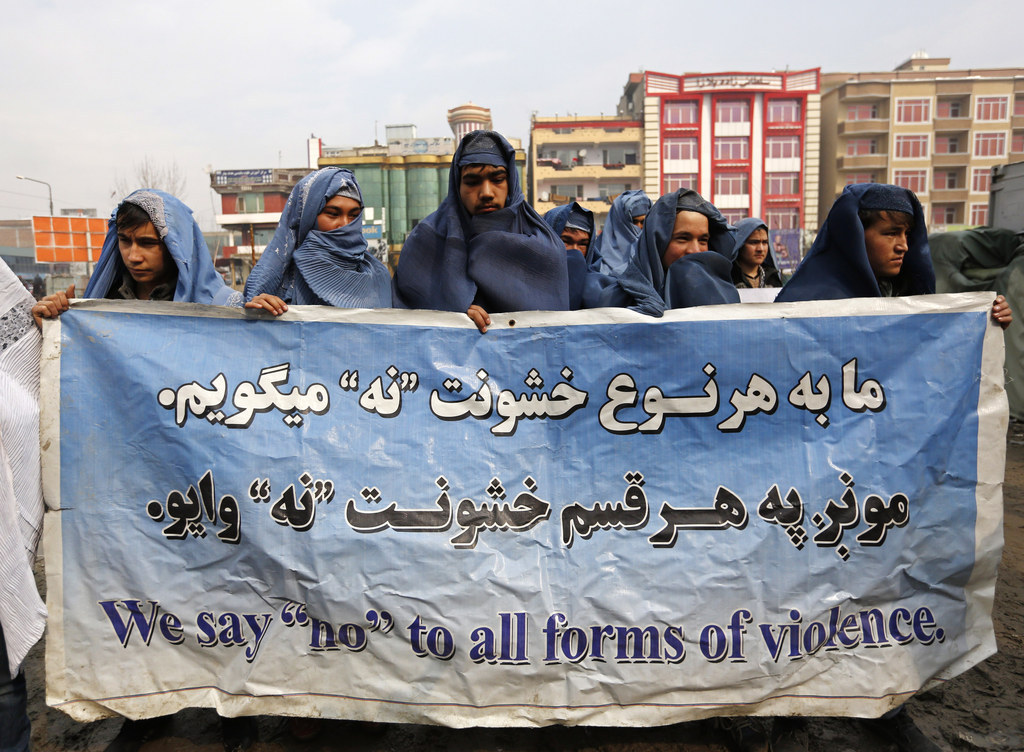 "We are committed to our commitments and we have the power to implement them," Ghani said in a speech Thursday marking International Women's Day. "We are committed in protecting the achievements made during President Hamid Karzai's time. Our main commitment is to create stable and long-term conditions for women."
Activists consider advancement for women's rights under Karzai, who led Afghanistan for nearly a decade in the wake of the American invasion, mixed. And Afghanistan's parliament has floated several bills that would undermine women's rights, from an update to the penal code that essentially made prosecuting domestic violence impossible (and which was rewritten at Karzai's demand) to stoning as punishment for adultery.
Several activists told Reuters the burqa felt "like a prison." But not everyone supported the protest. "We don't need anyone to defend our rights," said 16-year-old Medina Ali. "They're trying to make those of us who cover our faces feel bad."