1.
Call off the crisis! We rescued the girls!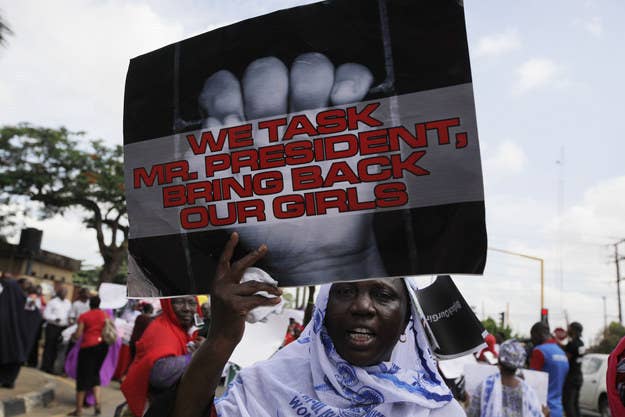 2.
Wait, no we didn't.
The principal of the school where the mass abduction took place demanded to see the rescued girls. The military responded by retracting its claim to have saved them.
3.
Actually, this whole kidnapping thing is a hoax.
Patience Jonathan, the first lady, accused mothers from Chibok of inventing the kidnapping story, almost three weeks after the girls were taken. She also tearfully broke down on national television, in a much-mocked performance.
4.
On second thought, yes, the kidnapped girls are real.
President Goodluck Jonathan finally acknowledged the kidnappings on May 4, nearly three weeks after they happened. On May 12, Boko Haram released a video claiming to show more than 100 of the 276 girls it still holds. Parents watched the video, trying to identify their children. "I can't feel that it's her, but I think — I think it could be," one father said.
5.
Maybe the president should go visit them. He could swing by on his way to Paris.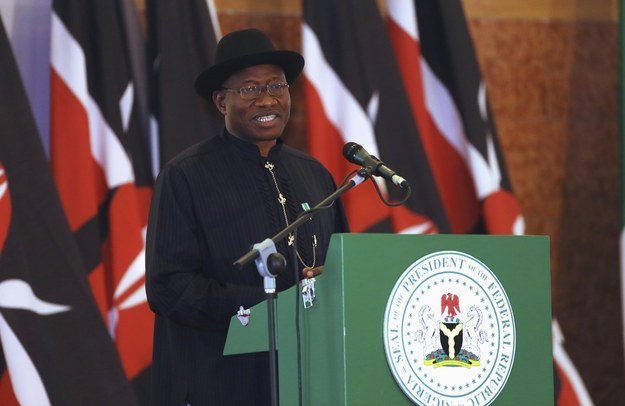 6.
Or not.
The morning he was supposedly due to be going to Chibok, Jonathan canceled his trip. When he got to Paris, Jonathan explained in a press conference why he didn't go to Chibok. "These girls are not held in Chibok. Sometime, people want the President to go to Chibok If the President goes to Chibok today, it does not solve any problem."
7.
That's OK. A presidential fact-finding mission is on its way to visit Chibok anyway.
Jonathan announced a fact-finding mission on May 4. Two prominent Nigerians — human rights lawyer Femi Falana and TK Datti, who quit his role as a neutral negotiator between the government and Boko Haram in 2012 peace talks after the government leaked sensitive details to the press — refused Jonathan's invitation to join the group.
The mission was scheduled to find its first facts in Chibok on Wednesday, May 21.
8.
Or not.
The fact-finding mission canceled its trip to Chibok too, after several villages in the area were attacked overnight on Tuesday, May 20. At least 17 people died, some of them relatives of the kidnapped girls. The commission nevertheless said in a statement that it had uncovered "a treasure trove" of information on its visit to Maiduguri, the capital of Borno state, about 100 miles from Chibok.
9.
If the government isn't going, journalists and "tourists" shouldn't go, either.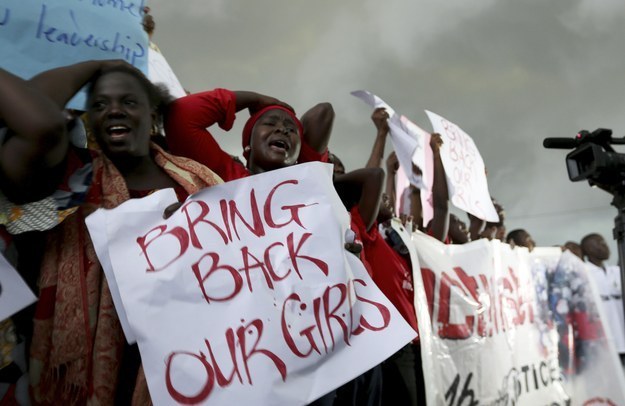 10.
Speaking of journalists, this public relations thing isn't really going our way. What if we spend $800 million on a London-based public relations firm?
The U.K.-based Holmes Report, a trade publication covering the public relations industry, reported last week that five London-based PR firms have met with the minister of petroleum resources. The Nigerian investigative network Sahara Reporters said the contracts in discussion were worth $800 million.
11.
Hey, Nigerians! Why are you asking the president to bring back the girls? He doesn't have any girls. Go ask the terrorists and "just leave us alone."
An independent civil society movement sprung up in response to the kidnappings, and roughly 200 people meet every day in Abuja to focus demands for action on and accountability about efforts to locate and rescue the girls. The movement coordinates around the hashtag #bringbackourgirls and has attracted international press attention — and, apparently, presidential ire. Last week, a counter-movement suddenly appeared, and on Monday, it held its own massive rally, featuring several politicians, asking to rescue the girls — something it says the president can do — rather than "bring them back," which the group says implies that the president is somehow complicit in their disappearance.
12.
For real this time: We seriously know where they are.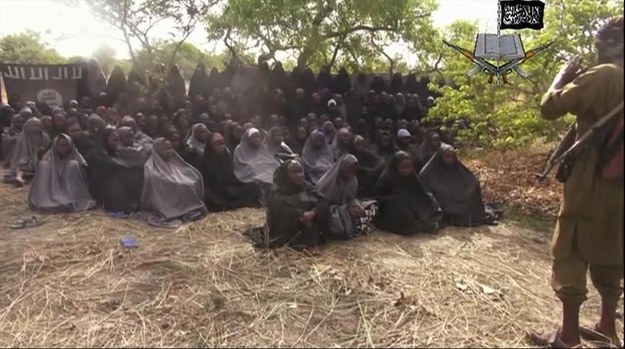 The Holmes Report is an independent trade publication covering the PR industry.