President Obama had a quick chat and shook hands with Cuban President Raul Castro at the memorial service for former South African President Nelson Mandela.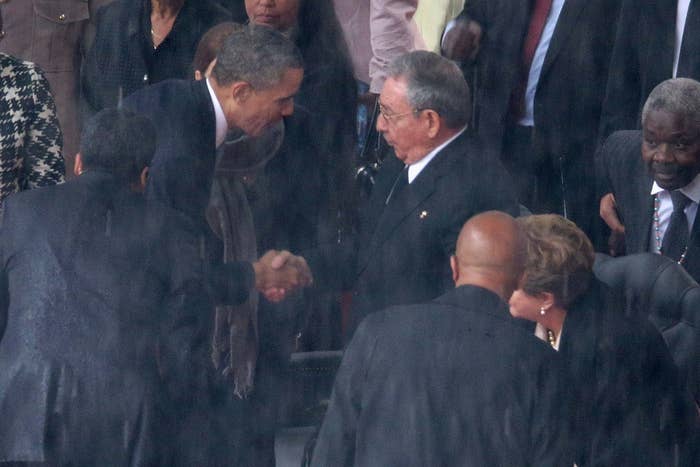 It appeared to be a friendly exchange.
The United States has not had diplomatic relations with Cuba since the communist revolution led by Castro's brother Fidel more than 50 years ago.