Northern Ireland's First Minister Steps Down Following Murder Of IRA Hitman
DUP leader Peter Robinson has withdrawn his party from the Northern Ireland Assembly after claims the IRA is still active and was involved in a recent murder.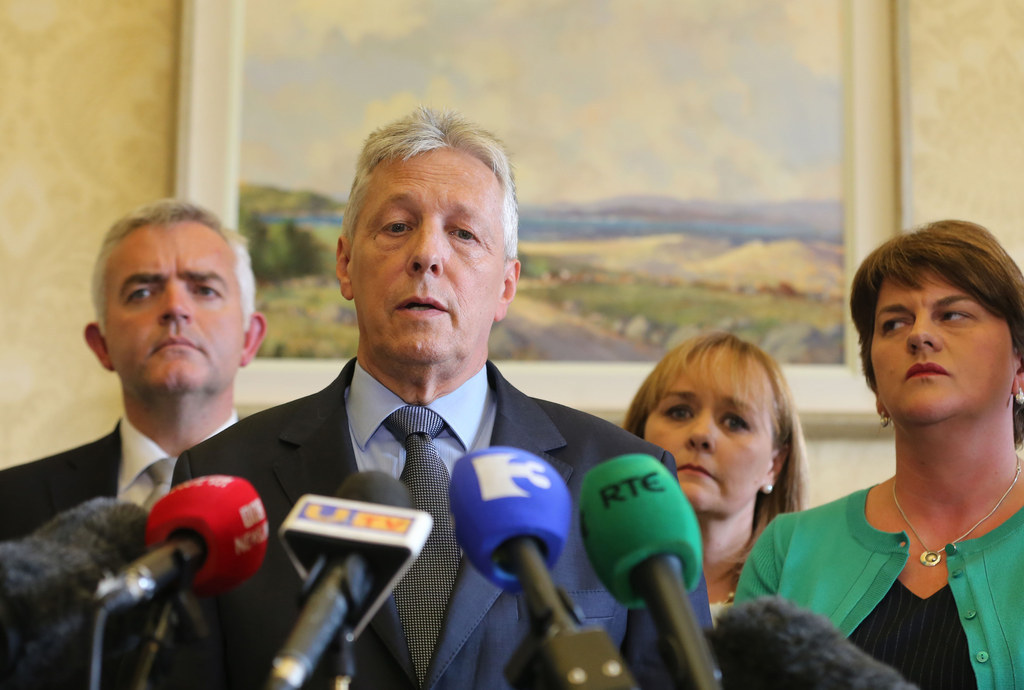 Northern Ireland first minister Peter Robinson resigned on Thursday evening, withdrawing his unionist politicians from the power-sharing executive in protest after claims that the Provisional IRA may have been involved in a recent murder.
The DUP leader announced he would stand aside after failing to get support from other parties to suspend the assembly. His decision left the province's political system on the edge of collapse.
The dispute centres on an inquiry into last month's murder of alleged former IRA hitman Kevin McGuigan. Northern Irish police have suggested that the murder was a revenge killing by members of the supposedly disbanded IRA, implying that the paramilitary force still maintains an organisational structure.
This is despite the IRA officially announcing it had laid down its arms in 2005 – a key decision that made it easier for unionist politicians to share power with republican Sinn Féin.
The issue was compounded by Wednesday's arrest of Bobby Storey, a regional Sinn Féin chair, in connection with the murder. Sinn Féin shares power with the DUP as part of the delicately balanced power-sharing executive.
Robinson announced he would withdraw his DUP ministers from the executive and place Arlene Foster in the role of acting first minister after opposition parties refused his motion to suspend the assembly.
He blamed republican parties for the decision and said it could take years to undo the damage.
"The failure of the SDLP and Sinn Féin to implement the Stormont House Agreement together with the assessment from the Chief Constable of the involvement of IRA members in murder, the continued existence of the IRA and the arrests that followed has pushed devolution to the brink," Robinson said in a statement.
"In light of the decision by republicans, nationalists and the UUP to continue with business as usual in the Assembly, I am therefore standing aside as First Minister and other DUP Ministers will resign with immediate effect with the exception of Arlene Foster. I have asked Arlene to remain in post as Finance Minister and acting First Minister to ensure that nationalists and republicans are not able to take financial and other decisions that may be detrimental to Northern Ireland."
David Cameron's spokesperson said the prime minister was "gravely concerned" by the development. The devolved assembly was created following 1998's Good Friday Agreement, but direct rule from Westminster has since been reimposed on four separate occasions. The longest suspension lasted between 2002 and 2007.