Lots Of British People Are In The US Campaigning For Hillary Clinton
Good luck finding any British volunteers working on the Donald Trump campaign.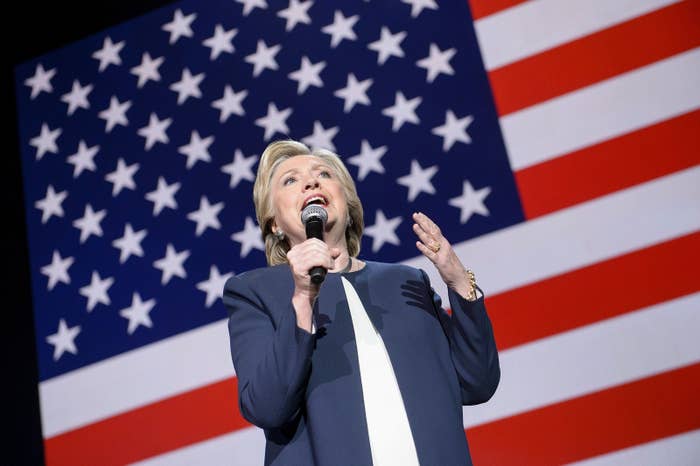 If you live in a swing state in the US, don't be surprised if you encounter a volunteer with a British accent trying to convince you to vote for Hillary Clinton.

At least 70 British Labour activists have swarmed the city of Charlotte in North Carolina after answering the call from a local Clinton organiser, while officials from the British GMB trade union have been out campaigning in Philadelphia and other volunteers from the UK are spread out across key swing states such as Ohio and Wisconsin.

All of them are using up their vacation time and paying for their own airfare in order to spend weeks trying to influence an election in another country – and emphasise just how much this vote matters to the rest of the world.
"We're all in Charlotte and it does feel like we've definitely increased their capacity," said Jen Thornton, who normally works in the office of Jo Stevens MP, the shadow secretary of state for Wales, and is one of dozens of British volunteers campaigning for Clinton in the city. "We're all connected and have worked for Stronger
In or for Labour MPs. Some are councillors."
In common with many of the British activists volunteering for Clinton, Thornton was partly motivated to sign up following the unexpected victory of the Leave campaign in the EU referendum.

"A lot of people thought, We can't let that happen in the US," said Thornton, who spoke of a wider motivation of not wanting "a person with anti-woman, anti-foreign views" in charge of a major superpower.