A British man has set up a crowdfunding campaign to pay off the debt for Greece, which is hours away from a deadline to repay its loan to the International Monetary Fund.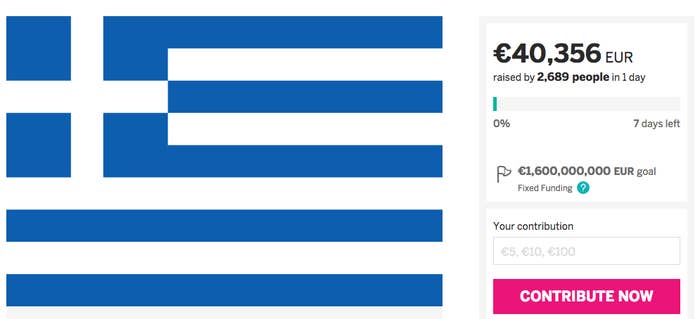 Thom Feeney, originally from York, told BuzzFeed News he started the campaign out of exasperation with the political process, saying, "I was fed up with politicians posturing and decided that perhaps the people of Europe could help the people of Greece."

Like any good crowdfunding campaign, there's a wide range of benefits available to people who back the scheme.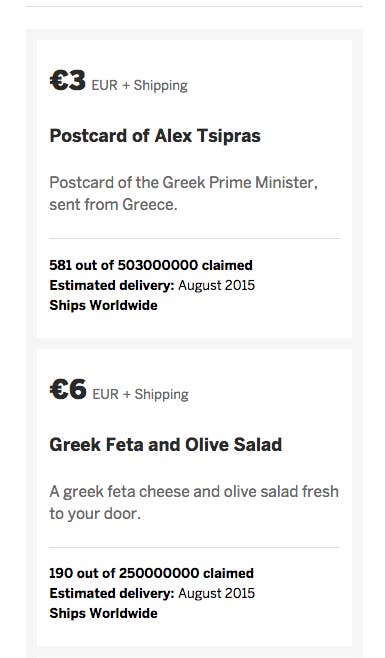 With Greece's economy on the edge of collapse and a referendum on further austerity measures due on Sunday, this might be as good a route as any for the cash-strapped country.
More than 1.6 million euros has now been pledged to the campaign.
Writing in the Guardian, Feeney said on Wednesday that a number of Greek people have messaged him to say how happy they are to hear that people around Europe care about them.
"This crowdfunding is a reaction to the bullying of the Greek people by European politicians, but it could easily be about British politicians bullying the people of the north of England, Scotland and Wales," he said.
"I want the people of Europe to realise that there is another option to austerity, despite what David Cameron and Angela Merkel tell you."