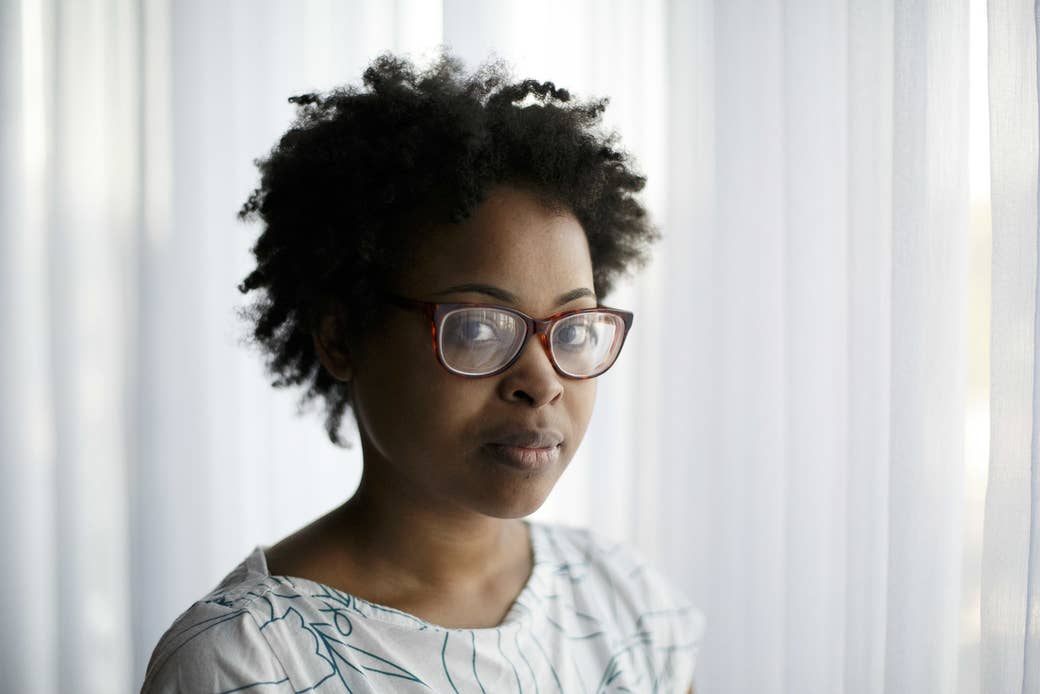 Jerhonda Pace is frustrated and angry. As her three daughters sit playing at her feet, occasionally interrupting to vie for their mom's attention, the 24-year-old reflects on how she felt last October when she first read about the sexual harassment and assault accusations made about movie producer Harvey Weinstein. Since then, the #MeToo movement has prompted a flood of stories about the sexual misconduct of other famous and powerful men in Hollywood, media, and politics, often triggering their public disgrace.
When the allegations against Weinstein broke, it had been six weeks since Pace came forward alleging R&B superstar R. Kelly physically and sexually abused her when she was underage, violating the terms of the settlement agreement that kept her silent for years. As she watched other powerful men fall, she recalls, "I was livid, because when their stories came out, they received so much attention. It was just crazy, and I was like, 'What about R. Kelly's victims? What about us?' Nothing happened for us."
Last summer, BuzzFeed News published two investigations into Kelly, whose alleged abuse of underage girls has been the subject of reports by me and other journalists since 2000. Last July, I reported how parents and other sources told police Kelly has been running an abusive "cult" in Atlanta and Chicago, tearing families apart. Two families, the Savages in Georgia and the Clarys in Florida, continue to try everything they can to bring their legal-age daughters home, with no success. Their daughters have said they are where they want to be.
Pace's concern for the women living with Kelly, including a friend she met when they both were in high school and who still is part of what she also calls "the cult," convinced her to come forward after years of deliberation. Speaking to BuzzFeed News, Pace shared a detailed and well-documented account of accepting cash settlements from the star in return for signing nondisclosure agreements, illustrating how Kelly has been able to silence young women he has allegedly wronged for decades. Pace says her physically and mentally abusive sexual relationship with the star began not long after she met him at age 15, during the 2008 trial for which he was acquitted of making child pornography. (The age of consent in Illinois is 17.)
Through a representative, Kelly declined to comment on this story. Responding to Pace's claims in August, a representative for Kelly said the musician "denies any and all wrongdoing and is taking appropriate legal action to protect himself from ongoing defamation." Pace has not been threatened with legal action since breaking her nondisclosure agreement. She says she's "heard nothing at all" from the Kelly camp.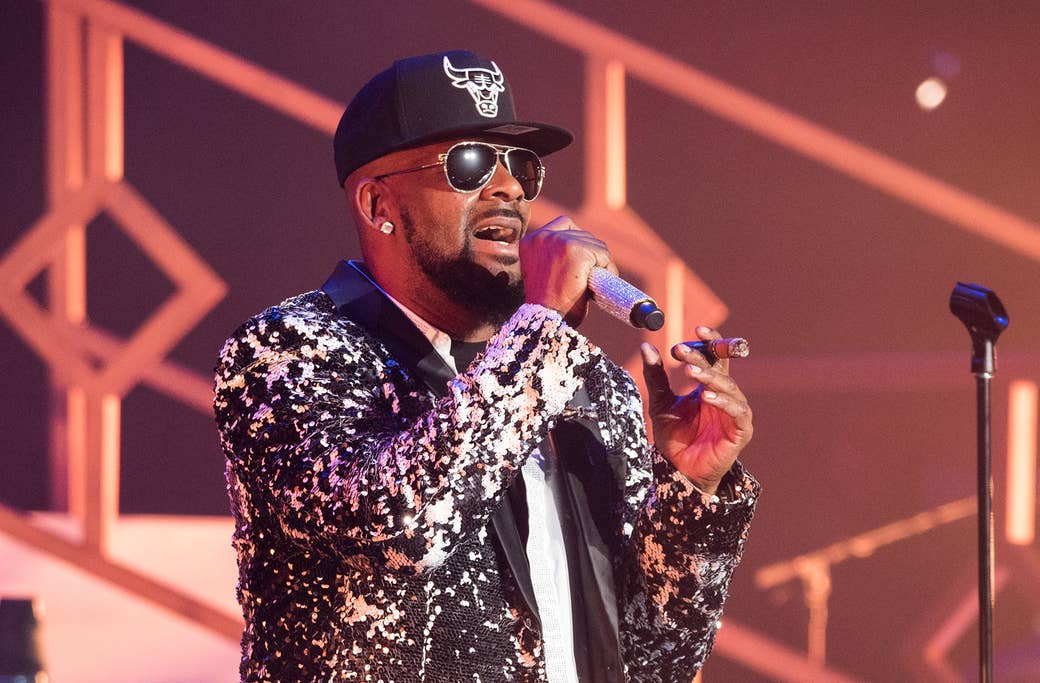 As we talk, Pace is surrounded by moving boxes after relocating from Virginia to the Chicago suburbs, where she grew up as a self-professed "R. Kelly superfan." She's living near the Woodfield Mall — "My favorite mall!" she says — working on a degree in social work in between caring for her three daughters, ages 1, 2, and 3. "My husband's already pushing for a fourth, and I'm like, 'I refuse to have another baby right now — give me a break!'" she says, laughing.
"It's extremely hard, but my husband is a lot of help, and since we're closer to family now, I do get help with the girls," Pace says. Her sister watched the children when Pace spent hours talking to FBI agents and police investigators, detailing the sexual relationship she says she had with Kelly starting in June 2009, shortly after she turned 16, and ending seven months later, when she walked out of the mansion he owned at the time in the Chicago suburb of Olympia Fields after she says the star slapped, choked, and spit on her.
"I was told that they want more witnesses to corroborate my story, which makes no sense: I'm the victim; I have the proof."
"I honestly can't even put a number on it … hours on top of hours," Pace says of the time she's spent telling and retelling her story to an FBI agent in Atlanta, two FBI agents in Chicago, and two detectives in Olympia Fields, to whom she says she gave physical evidence including a signed nondisclosure agreement, checks from Kelly's attorney and bank statements showing that the star paid her for her silence, and a T-shirt she says is stained with Kelly's semen. An FBI spokesperson will neither confirm nor deny an ongoing investigation, and John Krull, the chief of the 22-member Olympia Fields Police Department, did not respond to requests for comment.
"I haven't heard anything back from them at all," Pace says with disgust. "I really think that it's something that has not been taken as seriously as it should … I didn't feel that [any of the investigators] were passionate about it and that they were going to pursue it the way that it needed to be pursued. I was told that they want more witnesses to corroborate my story, which makes no sense: I'm the victim; I have the proof: He was paying me, I have the contract he signed, I gave them the DNA T-shirt, I gave them everything proving I was there, and they were like, 'We need more people to say that they saw you [with Kelly].'"
Born Robert Sylvester Kelly and raised on Chicago's South Side, the singer has sold nearly 60 million albums during a 25-year career. Although his star is fading at age 51, he continues to record for Sony Music, which has repeatedly refused to comment on the accusations against him, and perform at arenas, often under the aegis of giant corporate concert promoters Live Nation. The singer's last show took place at the company's Little Caesars Arena in Detroit on Feb. 21, but Live Nation has also declined to comment on allegations against Kelly.
The auteur behind "I Believe I Can Fly" and "Trapped in the Closet" remains in demand as a hit-making songwriter and producer. His most recent chart success is "Juicy Booty," a collaboration with singer Jhené Aiko and Chris Brown, who has bounced back onto the charts after assaulting Rihanna in 2009. Almost no one in the music world has spoken out against Kelly, from Lady Gaga, who scored a hit in 2013 with their duet "Do What U Want," to blue-eyed soul singer Sam Smith, who proudly sported a Kelly T-shirt at the afterparty following his performance on Saturday Night Live last October.
"It angers me. It pisses me off to know that he's still progressing; he's still out there making moves and doing everything that he wants to do," Pace says. "He's still a free man, yet he has abused so many black women, and they are being ignored."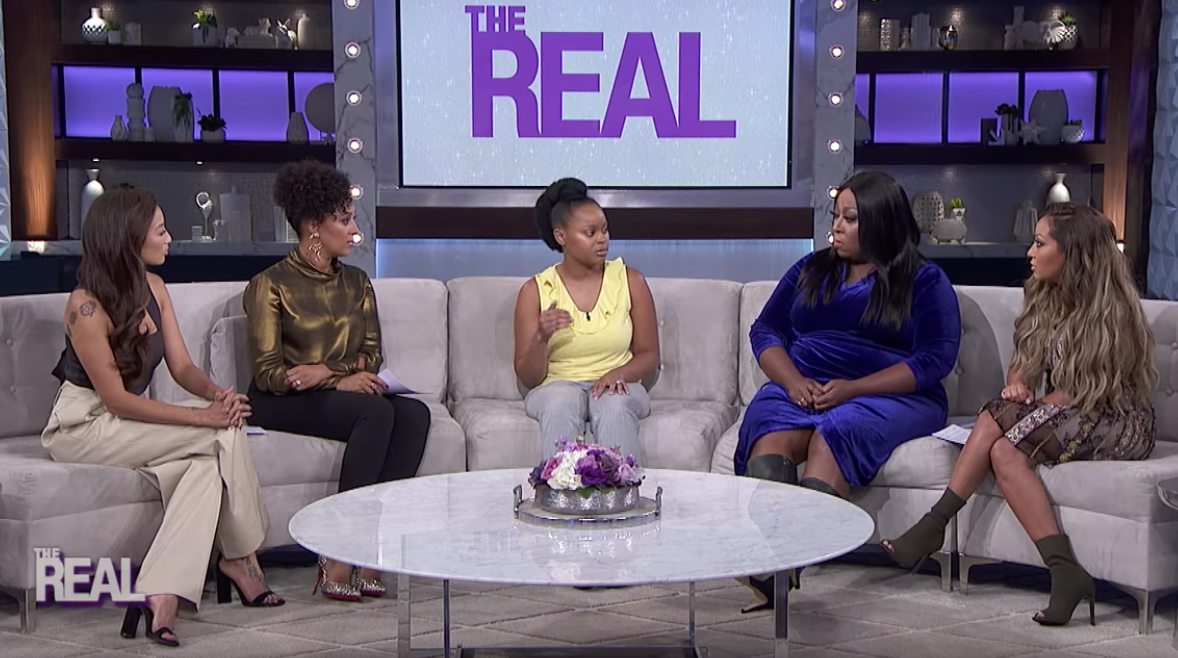 As Pace's story spread — helped by her highly publicized appearance on daytime talk show The Real in September — she heard from a lot of haters, and the internet trolling has hurt her. "I still have people sending me messages on Instagram, calling me a liar and talking crap about me and telling me they are not going to stop supporting Rob. They're like, 'No, this is Rob — he's the king of R&B. You knew what you were doing; you consented.' They pretty much are victim-blaming and victim-shaming. I've been dealing with that, and it's been a lot of stress."
But Pace also has gotten support. First, there were the women who privately reached out to Pace to say they too had been in destructive relationships with R. Kelly, and thanked her for sharing her story. And some prominent black women have criticized Kelly publicly. A Wrinkle in Time director Ava DuVernay, who called Kelly a "black girl predator" back in 2013, tweeted about the allegations late last year.
And when activist Tarana Burke, who launched #MeToo in 2006, pressed the button to drop the ball in Times Square on New Year's Eve, she brought Pace onstage to call attention to the Kelly story. Burke and Pace are disappointed that the appearance garnered little notice in the media. "I already knew that there wasn't going to be that much press coverage, because it's a black woman trying to uplift the black community and give us more opportunities, and that isn't going to gain much coverage," Pace says.

"It's falling apart, just not fast enough. ... Why is he still a free man?"
The attempts by Pace to find justice and the efforts by the Savages and the Clarys to bring their daughters home have also been championed by Georgia activist Kenyette Tisha Barnes, the driving force behind #MuteRKelly. The campaign has targeted Sony, Live Nation, and national radio chains that continue to play Kelly's music. Though a petition called "Tell Live Nation and Sony: #MuteRKelly!" has drawn over 36,000 signatures and activists have protested outside Kelly's concerts, the campaign has had limited success. Several dates on last summer's tour were canceled, but only two dozen protesters turned out at his last show in Detroit.
"I have had undying support from #MuteRKelly, and Kenyette is amazing," Pace says. "I think they are accomplishing something. They are taking steps, but they're baby steps." Two former Kelly insiders told BuzzFeed News that the star's world is "beginning to fall apart," and he's showing financial strains: Last month, he was evicted from two homes he was renting in the Atlanta suburbs, including the one where he allegedly housed Joy Savage, Azriel Clary, and others, including Pace's friend from her high school days. "It's falling apart, just not fast enough," Pace says. "He should have been arrested by now. Why is he still a free man?"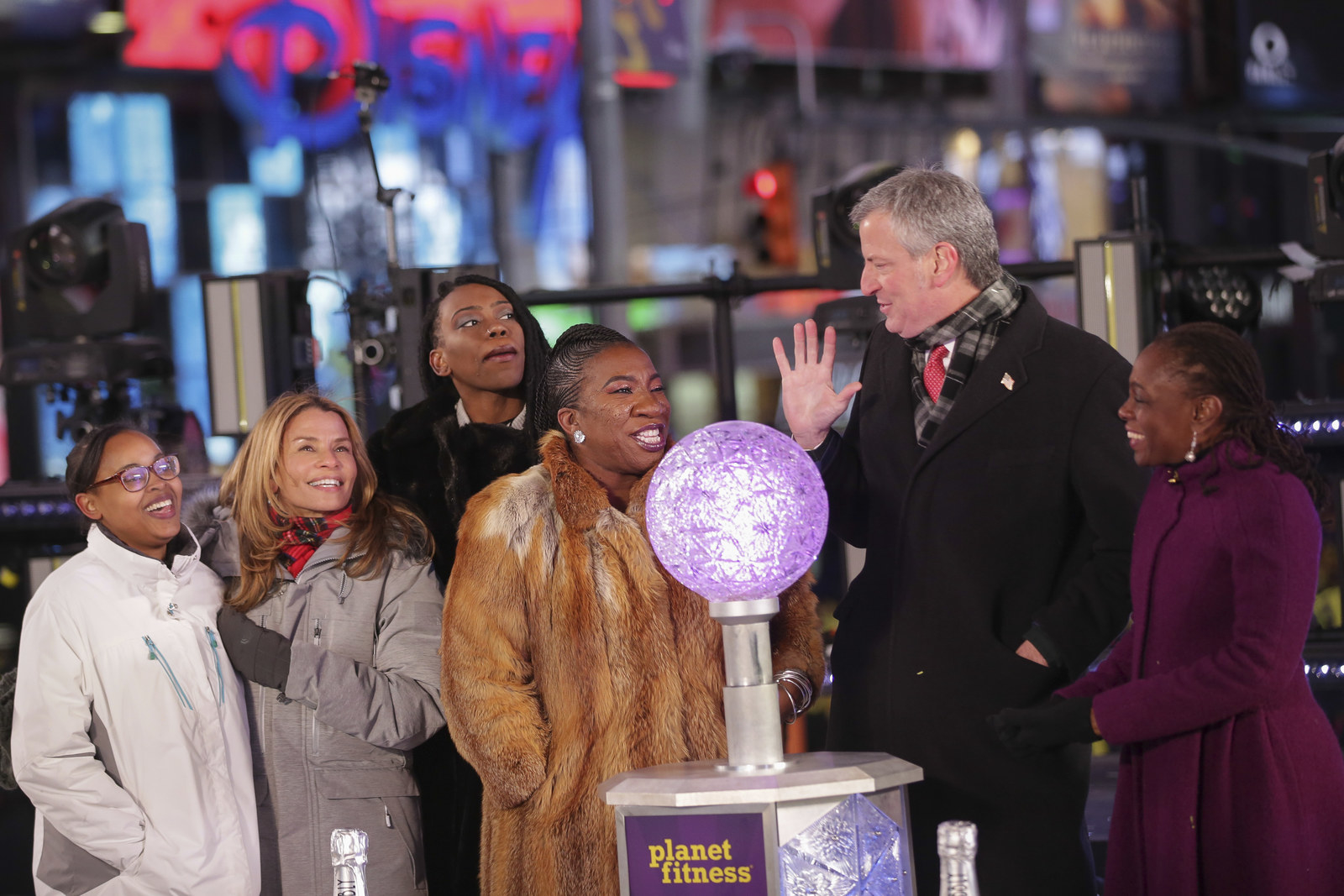 Why have Kelly's alleged misdeeds garnered less attention than those of other men? And why has Kelly avoided legal or professional repercussions following the allegations? "Those are the questions that we should be asking," Burke says, a day before attending the Oscars to continue raising awareness for #MeToo.
"That's the reason why I picked Jerhonda specifically to come onstage with me on New Year's Eve, the same reason that I had Jenny [Lumet, who has accused music and television producer Russell Simmons of sexual assault] onstage with me. Jerhonda's story ran a month before Harvey Weinstein, and Time magazine did a roundup of the whole year — all the women who were silence-breakers. This was a woman who at considerable risk to herself broke an NDA and bravely spoke about this man who few people will come out and publicly talk about, and she wasn't included even in that. That speaks volumes to the way women of color are erased from the current narrative of sexual violence in our country.
"Time magazine did a roundup of the whole year — all the women who were silence-breakers. She wasn't included even in that."
Burke concludes: "This is something that our community doesn't want to deal with, but it's going to take the black community to fully embrace the idea of R. Kelly being a predator, and to understand that even if the girls are now 21 or 18, it's still predatory behavior and that he shouldn't be celebrated in our community."
Kelly's fans are "able to dissociate his behavior from his art because his art makes them feel good," Barnes says, but the #MuteRKelly movement is a "marathon" that will be won over time. "We've had this discussion a hundred times: We don't give a damn about black girls. If R. Kelly was white, every civil rights leader would be marching in every street in this country. If the girls were white, every feminist group would be coming out enraged in droves of pussy hats to march against him. The bottom line is that R. Kelly and his victims are the perfect storm of people we don't care about. We protect problematic black men in the black community, and we discard black girls in all communities. Essentially, he is the greatest example of a predator in that he went after the most vulnerable that no one cares about."
Pace agrees that race is an issue. "It's the world we're living in today," she says. "Blacks are always black, and we're always at the bottom of the barrel." As one of her daughters sings in the background, she says she continues speaking out because of them — "They are just as important as white girls, and that's why I fight so hard for my babies" — as well as her concern for the women still living with Kelly. Her worries are echoed by the Savages, the Clarys, and the mother of Pace's friend from high school who's still part of the circle. They all use the word "brainwashed" to describe their daughters' situations.
On March 1, Tim Savage says he called his daughter Joycelyn's Kelly-issued cell phone, as he often does, hoping to talk to her. She usually doesn't answer, but this time, Kelly himself picked up. Savage says the singer claimed Joycelyn loves him and he loves her. "I said, 'Put her on the phone,' and after that, he couldn't say anything," Tim says. "I said, 'I just want to know where my daughter's at,' and after that, he got off the phone."
"Their daughters are still there," Pace says. "They're pretty much missing. And you have Rob, who has a track record and a history of doing these things to these women, and law enforcement is saying, 'Oh, the girls are grown, we can't do anything.' Nobody's doing anything for them, and I think it's really messed up. As a parent, I would go crazy."
"When someone makes you feel worthless, then turns around and makes you feel loved, it's mentally draining. It damages you in the worst way possible."
Pace is dubious that law enforcement will act. "I think in order to change it, the victims that he has currently need to speak out. I think that would make a huge difference. … I don't want these girls being abused by him anymore. I really want the girls to get some form of counseling, because I do believe they will need it." Pace says she's found peace through meditating and writing, but regaining her voice took time. "When someone makes you feel worthless, then turns around and makes you feel loved, it's mentally draining. It damages you in the worst way possible."
She isn't the only woman to say her relationship with Kelly resulted in lasting pain. Filed in 1997, the first lawsuit accusing Kelly of having sex with a minor charged that Tiffany "Tia" Hawkins, a girl he picked up in her high school choir class when he was 24 and she was 15, "suffered severe psychological and emotional trauma which led to repeated hospitalizations and a suicide attempt."
Asked about her concern for the women with Kelly now, Pace recalls her mindset during her time with Kelly. "Rob makes you think that without him, you literally have no life, and if he's not around anymore, you don't need to live anymore," she says. "He puts that in your head, and I don't want them to believe that, because they've been trapped for so long. I just want somebody to move on the whole situation." ●