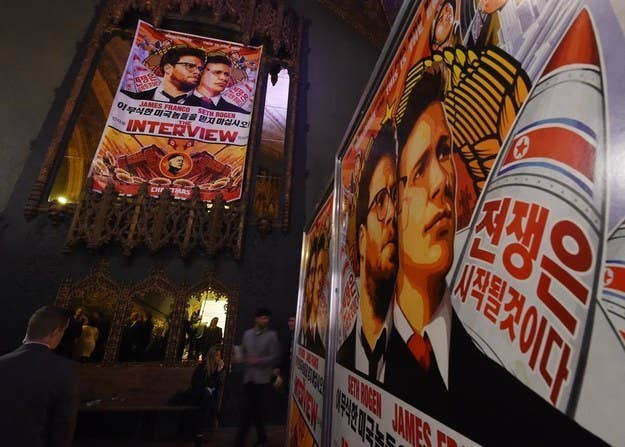 Going to see the latest Seth Rogan and James Franco movie might have involved some risk — if it's release hadn't been canceled.
On Wednesday, Sony canceled the release of The Interview following threats from hackers. The threats mentioned 9/11 and said that "those who seek fun in terror" would be "doomed" to a "bitter fate."
The FBI also warned theaters this week that they could face cyber attacks for screening the film.