World's Greatest Freediver Natalia Molchanova Disappears, Feared Dead
The 53-year-old disappeared while diving off the coast of Spain on Sunday. She held multiple world records and could dive to a depth of more than 300 feet.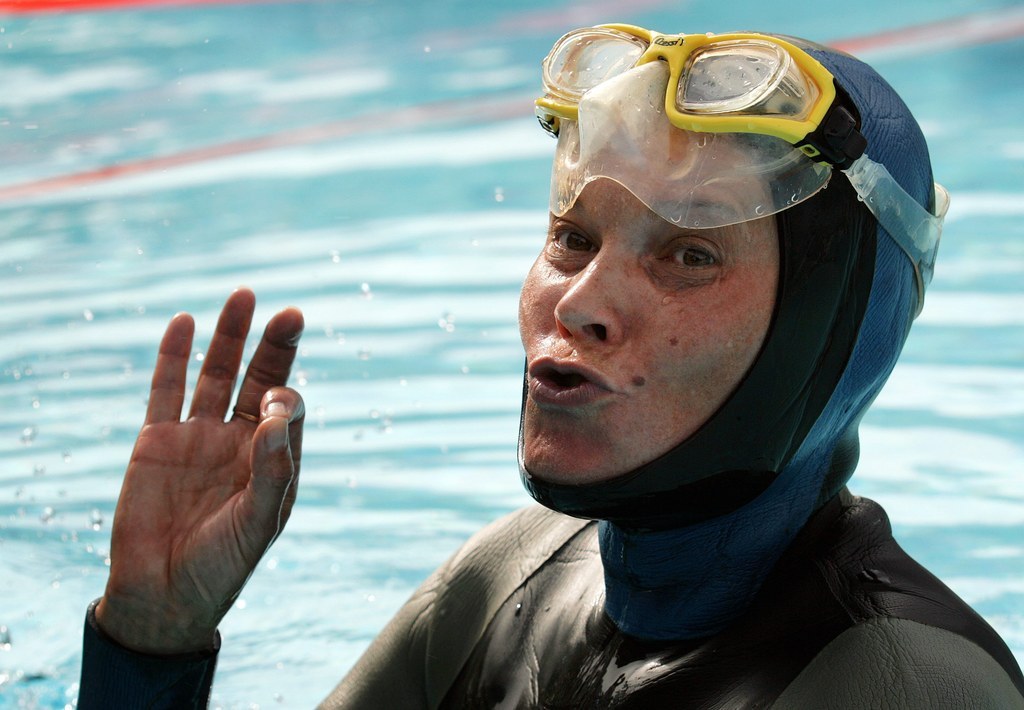 A world-record–breaking freediver who could hold her breath for nine minutes and swim to a depth of more than 300 feet has disappeared and is presumed dead.
Natalia Molchanova was diving in the Balearic Sea off the coast of Spain Sunday when she vanished, according to an announcement posted on her Facebook page and on the site of AIDA, a world freediving association. At some point, Molchanova became separated from her peers and was caught in a strong underwater current. She was not wearing fins and had been diving to a depth of more than 100 feet, the statement added.
A search ensued, but by Tuesday had not located Molchanova. Her son, Alexey Molchanov, told the New York Times that it was unlikely she would be found.
"It seems she'll stay in the sea," he said. "I think she would like that."
Molchanova set multiple world records and is the most celebrated freediver in the history of the sport.
She held 41 world records and won the freediving world championship 23 times. According to the statement posted Tuesday, she could hold her breath for nine minutes, and had dived to a depth of more than 300 feet.
Her website includes a long list of records and championships that she held.
Molchanova also held a PhD in pedagogical science, wrote scientific articles and handbooks, and was the creator and president of the Freediving Federation of Russia.
When she disappeared, she was wearing a wetsuit made by her eponymous brand, which she founded with her son, the Times reported.
Kimmo Lahtinen, president of AIDA, told the Times Molchanova was a "free-diving superstar, and we all thought nothing could harm her".
"Nothing could happen to her," Lahtinen said, "but, you know, we are playing with the ocean, and when you play with the ocean, you know who is the strongest one."