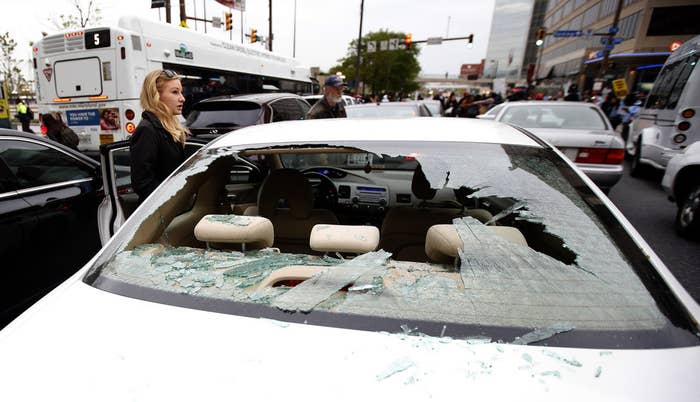 The Baltimore Police Department reported on Sunday afternoon that 35 had been arrested.
Baltimore Police Anthony Batts said Saturday evening that the chaos began after a group splintered off from the main protest sometime after 6 p.m.
Batts said the group confronted the 300 police officers around Camden Yards, where the Orioles were playing the Red Sox. At that point, residents stepped in.
"Residents put themselves in between police officers and this agitated crowd and asked for calm and asked for peace," Batts said, "which was very good to see."
A local newspaper photo editor posted a video early Sunday of himself being tackled by police officers.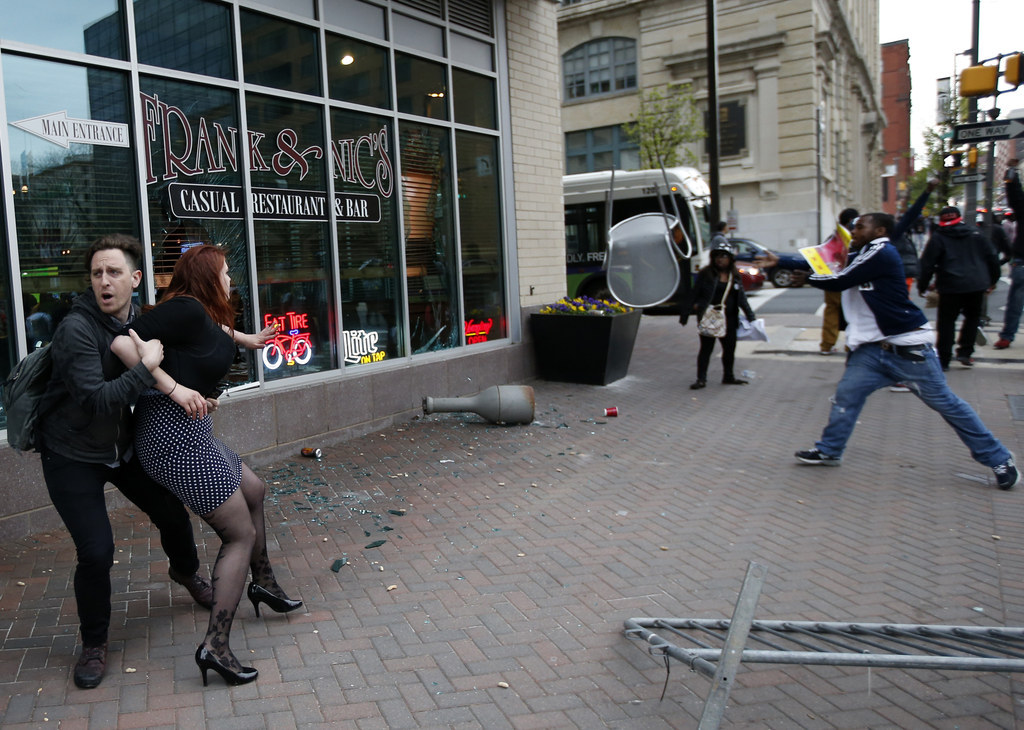 Batts said the crowd was breaking windows and "taking on" police.
The group "just wreaked havoc" and police moved in to make arrests. Another group of juveniles looted a 7-Eleven, Batts said.
Ultimately, there were about 1,200 police officers in Baltimore Saturday night, with 75 preparing to come on duty.
During the chaos, a helicopter reporter with WBAL TV said the people who broke the store windows did not appear to be members of the earlier protests.
The Baltimore Sun put the total crowd at about 1,200 people, though it had thinned out considerably by nightfall.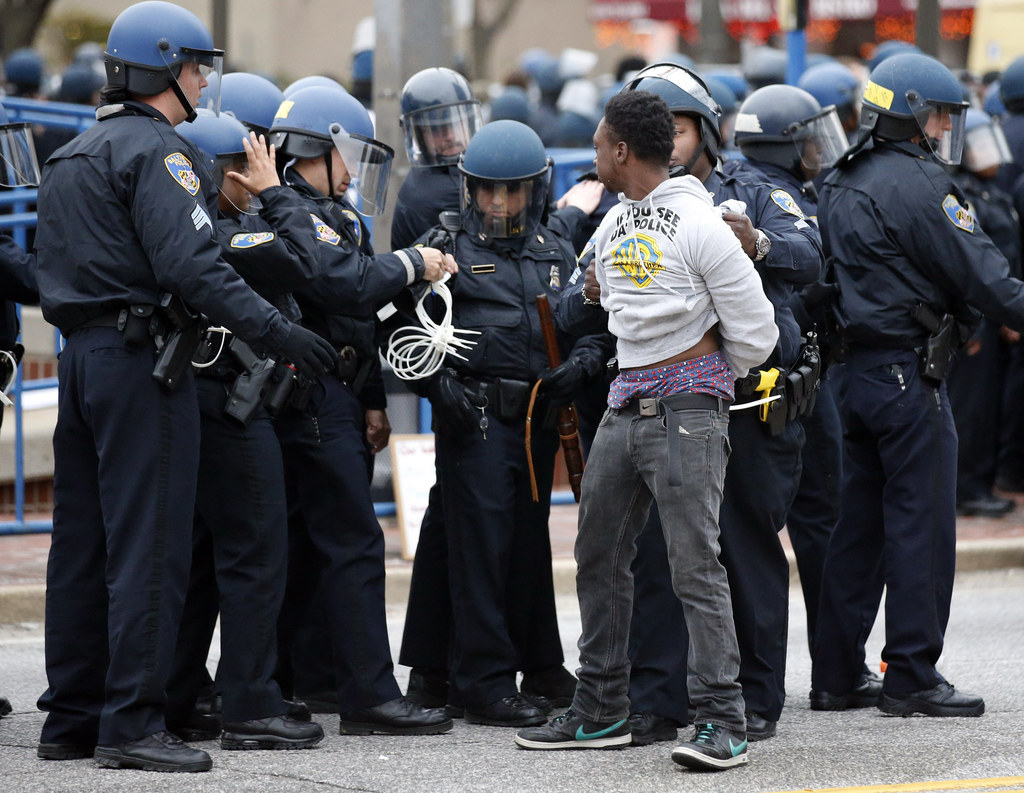 During the chaos, Freddie Gray's twin sister, Fredricka Gray, pleaded for an end to the violence.
Fredricka asked protesters to "please, please stop the violence," the Associated Press reported. The comments were the first Fredricka has made since Freddie died.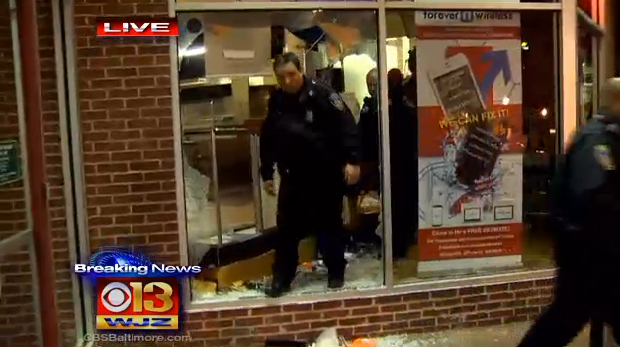 Images taken over the course of Saturday afternoon showed conflicts and varying levels of tension between police and protesters:
By Saturday night, the crowds had thinned but clashes continued.
Just before the protest wound down Saturday night, attendees at the nearby Orioles-Red Sox game were briefly told to say in their seats. Those at the game were released after the protesters dispersed and police reopened streets.