Wildfires Rage Across California, Force Hundreds Of Evacuations
Fires burning in the drought-plagued state had charred tens of thousands of acres by Sunday. The fires prompted Gov. Jerry Brown to declare a state of emergency.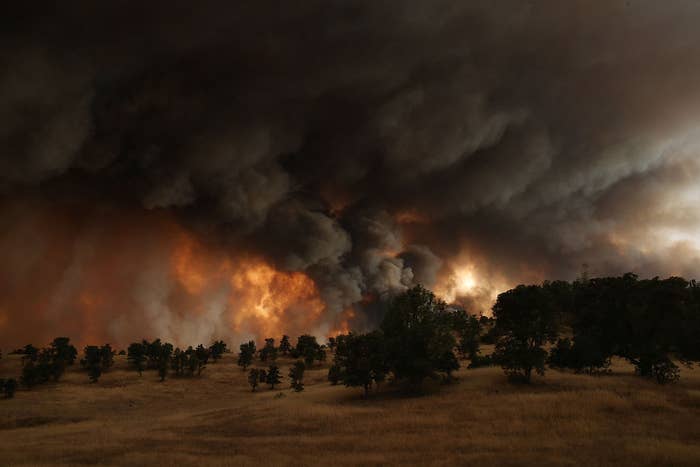 Dozens of wildfires continued to burn across California over the weekend, prompting hundreds of evacuations and a massive containment effort.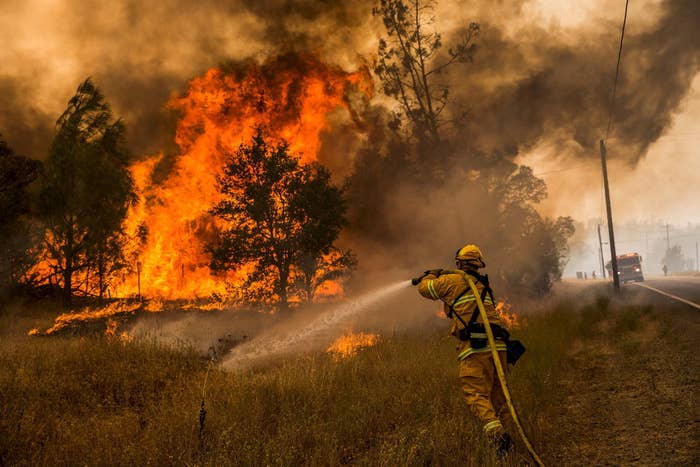 In Northern California alone, 9,000 firefighters battled 23 large fires Saturday, the Associated Press reported. Many of the fires were sparked by lightning.
In spite of the firefighters' efforts, weather conditions over Saturday night sparked dramatic increases in the acreage of several fires.
Cal Fire Division Chief Nick Schuler told AP the fires were especially bad due to the drought.
"The conditions and fire behavior we're seeing at 10 in the morning is typically what we'd see in late afternoon in late August and September," Schuler said. "But because of the dry conditions, because of the drought-stricken vegetation accompanied by the steep terrain and winds, we're seeing fire activity that's abnormal for this time of year."
Many of the fires had been burning for days by the time the weekend arrived. They left tens of thousands of acres charred, and in at least one case sent up a smoke plume that was visible from space.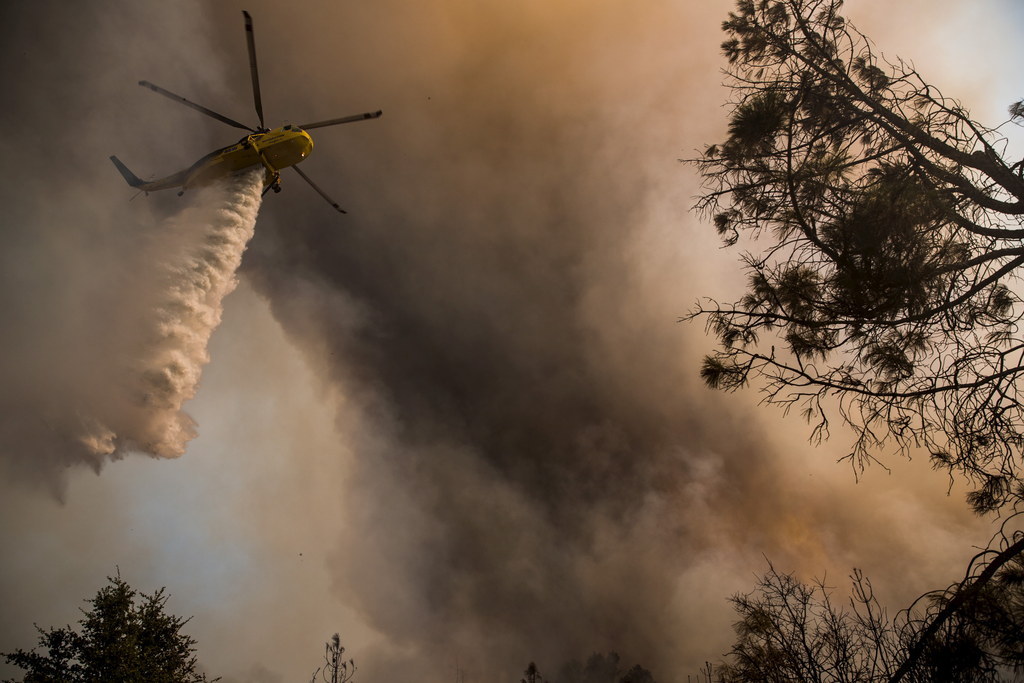 The largest of the blazes, dubbed the Rocky Fire, stretched across three different counties in Northern California.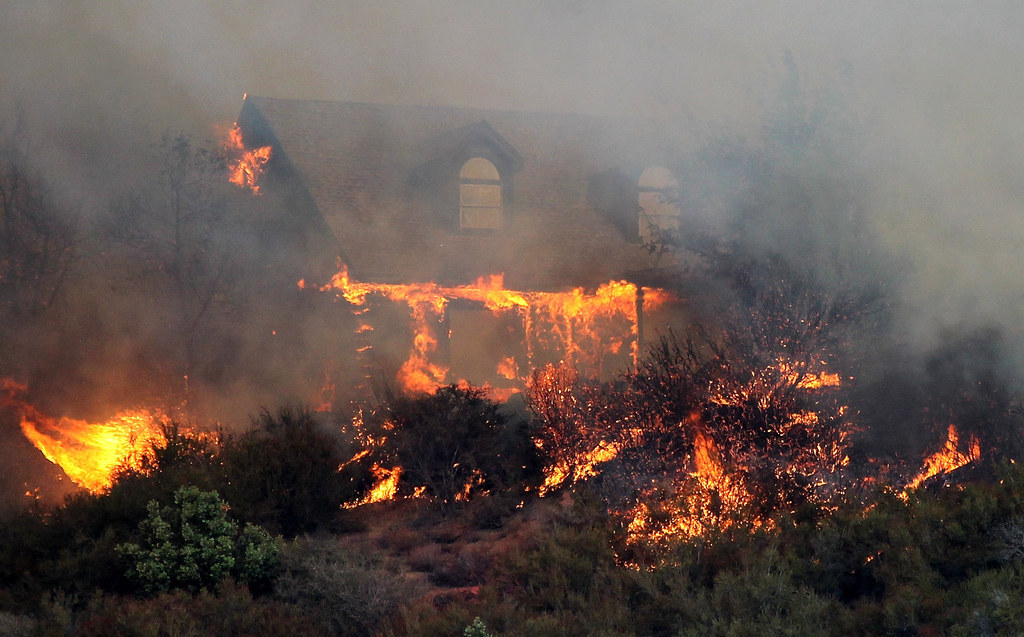 The Rocky Fire had destroyed 24 homes by Saturday, as well as dozens of other buildings. The blaze forced the evacuation of at least 650 people by Saturday evening, AP reported.
According to CNN, about 5,000 homes were under an evacuation "advisory" Saturday as well.
A total of 1,940 people were fighting the Rocky Fire Saturday, and it was 5% contained. By Sunday, it had leaped from 27,000 acres to 54,000.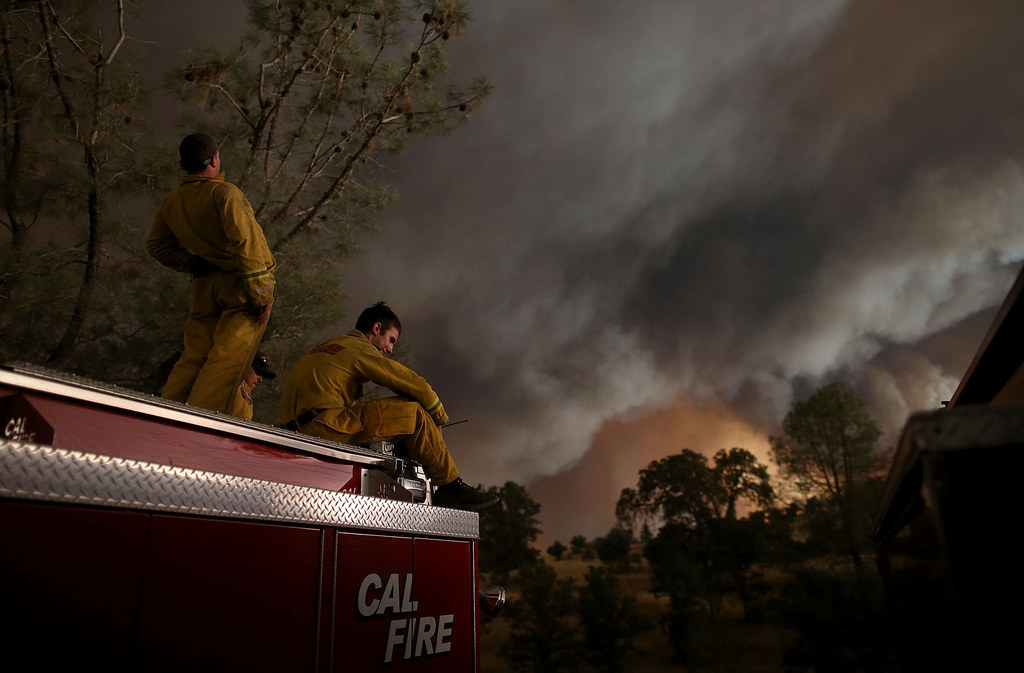 Brown's declaration stated that wildfires were burning in 15 counties and threatening hundreds of homes. The declaration also noted that "drought conditions have increased the state's risk of wildfires, caused millions of trees to die, and increased the severity and spread of the fires throughout the State."
One firefighter was killed Thursday night when he became trapped by the Frog Fire.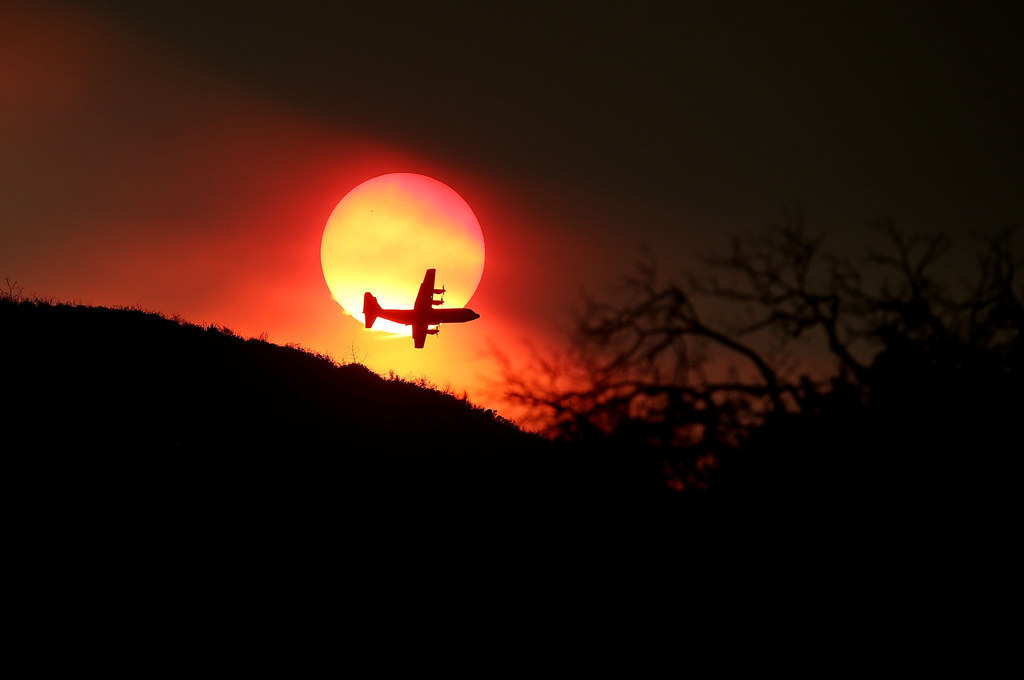 The Frog Fire had burned 3,900 acres in Northern California as of Sunday. It was only 4% contained and 600 people were on the scene fighting it.
Hundreds of evacuations also were ordered in Cascadel Woods, in Central California, AP reported.