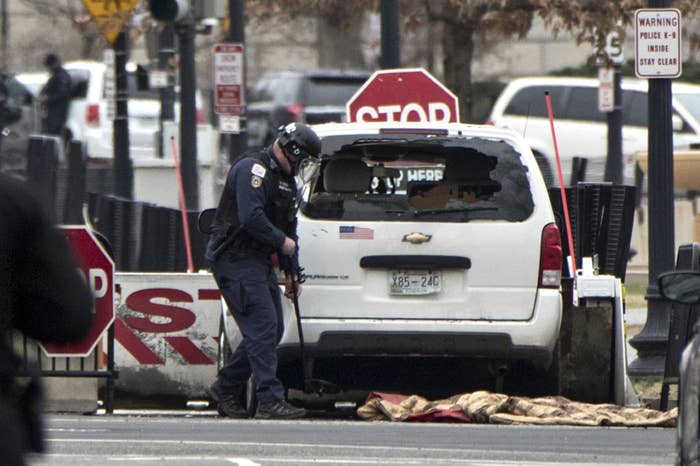 A Tennessee woman rammed a van into a White House security barrier Friday afternoon, sending the presidential residence into lockdown.

The 35-year-old woman, from LaVergne, Tennesse, drove a white minivan into a barrier near 17th and E streets at 2:53 p.m., according to a statement from the US Secret Service. The woman was not able to breach the barrier and was immediately apprehended, the statement added.
Images from the scene showed a white Chevrolet minivan stopped near a security booth.

The Secret Service did not identify the woman, but said the agency has had "previous encounters with the female in the vicinity of the White House resulting in numerous arrests for a variety of criminal violations."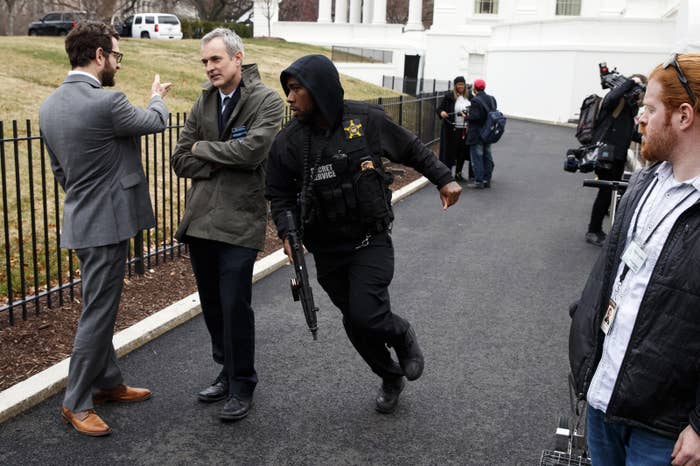 No shots were fired and no law enforcement officers were injured during the incident, the Secret Service added.
According to the Associated Press, witnesses saw commotion in the vicinity as Secret Service personnel responded to the incident.
President Trump was hosting Australian Prime Minister Malcolm Turnbull at the White House Friday.
He later tweeted his gratitude to the Secret Service.
By Friday evening, the lockdown had been lifted, though some streets in the area remained closed. According to the Secret Service, the woman who drove the van was charged with "numerous criminal violations" and turned over to Washington, DC, police.