Volcano Erupts In Papua New Guinea, Spewing Lava And Giant Cloud Of Ash
Mount Tavurvur began a significant eruption Friday, sending a cloud of ash several miles into the sky. The volcano destroyed the area's capital two decades ago.
Mount Tavurvur, an active volcano near the town of Rabaul, Papua New Guinea, began erupting early Friday morning.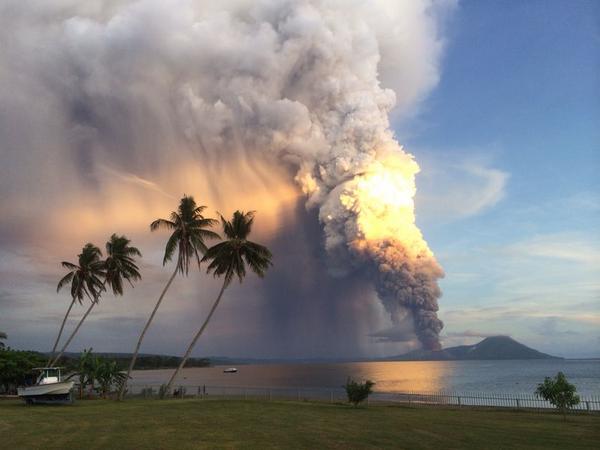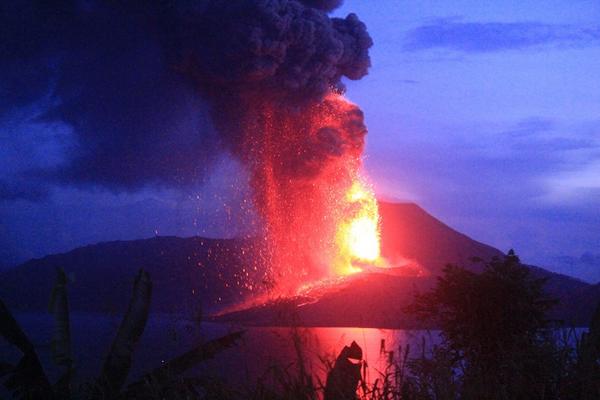 Mount Tavurvur is located on the eastern end of New Britain, an island that is part of Papua New Guinea's East New Britain province.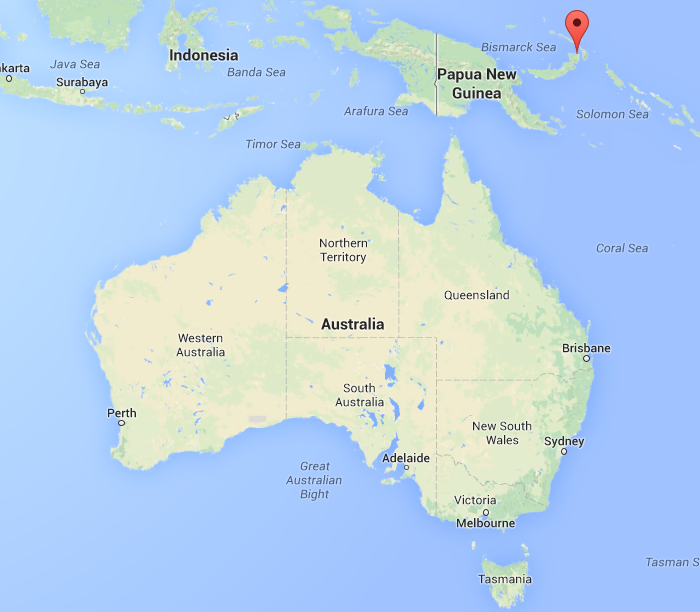 Friday's eruption sent a column of ash, smoke, and lava 11 miles into the air, The Sydney Morning Herald reported Friday.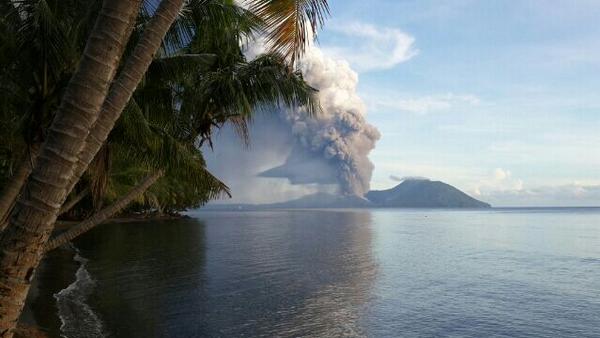 Australian flights had to be rerouted around the volcano, according to Yahoo7 News.
One witness, Jason Tassell, captured the eruption on video.
Tassell posted the video to Facebook, and said he shot it just outside his room in the city of Kokopo.
People near the eruption told local media they could hear booms from the volcano, and that the area was covered in about a centimeter of ash.