Video Shows Washington Police Kill Man Who Allegedly Threw Rocks At Officers
Police in Pasco, Washington, shot and killed Antonio Zambrano-Montes Tuesday evening after he allegedly threw rocks at cars and officers.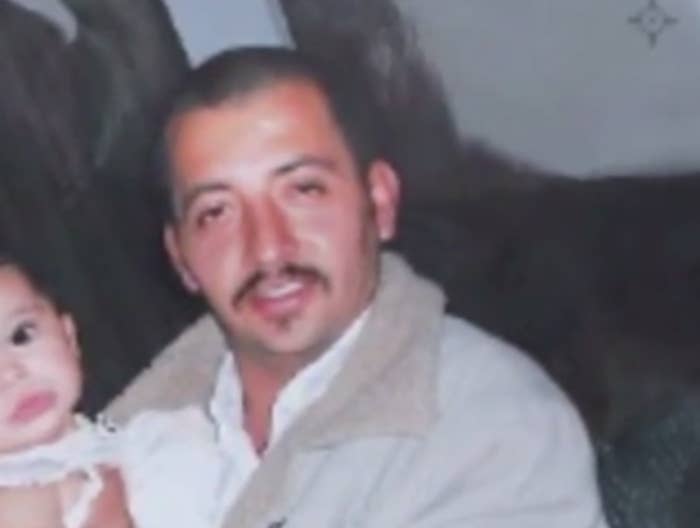 Graphic video captured Tuesday shows police shooting a man near a busy Pasco, Washington, intersection.
In one video, the man — later identified as 35-year-old Antonio Zambrano-Montes — can be seen apparently tussling with an officer. He then walks away, and another officer appears to draw a gun and open fire.
The camera then pans over, showing Zambrano-Montes walking across the intersection. The officers catch up to him and open fire as he turns in their direction.
Warning: The video below contains graphic content.
A second video, shot from a further distance, shows officers running after Zambrano-Montes. The shooting itself is not visible in the video, but the gunfire is audible.
The video continues after the shooting and shows Zambrano-Montes lying on the ground.
Warning: The video below contains graphic content.
Police Wednesday said the shooting happened after Zambrano-Montes threw rocks at officers.
The officers arrived at the scene after receiving calls about a man throwing rocks, Pasco Chief Robert Metzger said Wednesday during a news conference.
The officers "observed the suspect threatening the public" and tried to subdue him with words, "low level force," and a Taser, but failed, Metzger said.
During the altercation, Zambrano-Montes threw rocks at the officers, "including one at least about soft ball-sized," Metzger said. The rocks hit two of the officers.
After police failed to subdue Zambrano-Montes, they opened fire.
Zambrano-Montes died at the scene.
Police did not immediately respond to BuzzFeed News' request for comment Wednesday.
Benjamin Patrick, who witnessed the incident, told The Seattle Times that he saw Zambrano-Montes throwing "rocks or dirt clods." After being hit with a Taser, Zambrano-Montes appeared to pull a dart from his arm, Patrick said.
Both Patrick and another witness, Carlos Sanchez, also told the Tri-City Herald that they thought Zambrano-Montes was running away when he was shot.
"They started shooting and they kept on shooting him," Sanchez added.
Police Wednesday named the the three officers involved in the shooting.
Metzger identified the officers as Ryan Flanagan, a 9-year veteran; Adam Wright, an 8- year veteran; and Adrian Alaniz,a 2-year veteran.
All three officers have been placed on administrative leave during an investigation into the shooting.
The shooting prompted a protest Wednesday outside the Pasco Police headquarters.
Local media reported that there were about 100 people who marched in Pasco.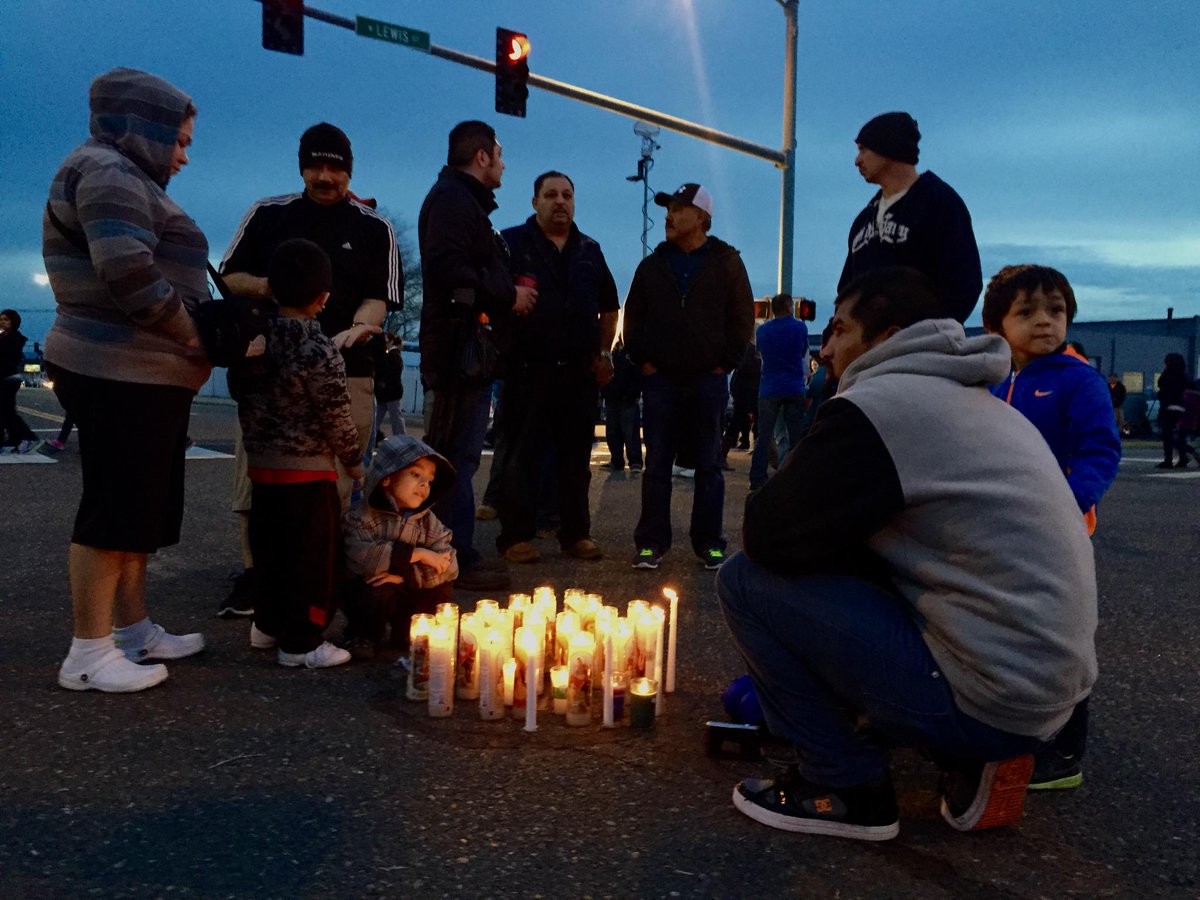 Zambrano-Montes reportedly was arrested last year for assaulting an officer, and according to his cousin had recently been experiencing "this kind of depression."
Zambrano-Montes's cousin, Blanca Zambrano, said in a video that had been living nearby at the Salvation Army and had been depressed since "he was separated from his daughters."
According to the The Seattle Times, Zambrano-Montes was arrested in January 2014 for assaulting an officer. Court records show he later pleaded guilty. He reportedly was arrested last week for skipping a court date.
Tuesday's shooting was the fourth time police in Pasco have killed someone in less than a year.
In September, police shot and killed Matthew Stoddard after he reportedly fled from a stolen car then pulled a gun.
Police in Pasco killed two people in July. The first was Rick Howard, who was shot by a member of the Tri-City Regional SWAT Team July 9. Then on July 28, officers killed Brad Jensen, who allegedly had been threatening people.
All of the officers involved in those shootings were cleared of wrongdoing.