Updated — July 17, 10:40 a.m. ET.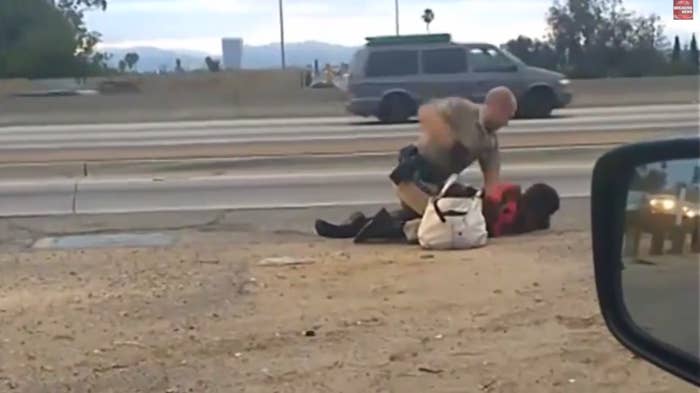 A video shot earlier this week in Los Angeles shows a California Highway Patrol Officer repeated punching a woman in the head.
The video was shot Tuesday evening on Interstate 10 near La Brea Ave.
The video shows a woman running from an officer, who then catches up to her, wrestles her to the ground, and repeatedly punches her in the head. As the incident progresses, the reaction of the people behind the camera seemingly changes from amusement to shock. NBC 4 reports that the video was shot by David Diaz, who said it looked like the woman took 15 punches to the head.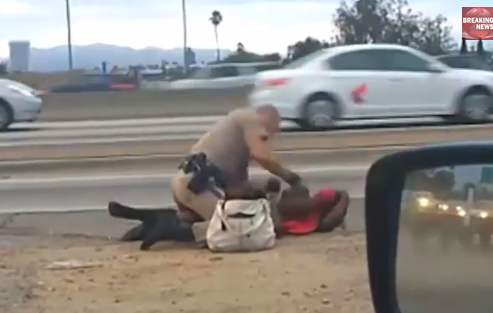 The California Highway Patrol is investigating the incident.
In a statement, the CHP said it was aware of the incident and was investigating what happened as is routine following any use of force by an officer. However, CHP has said that because the investigation is ongoing in cannot comment further.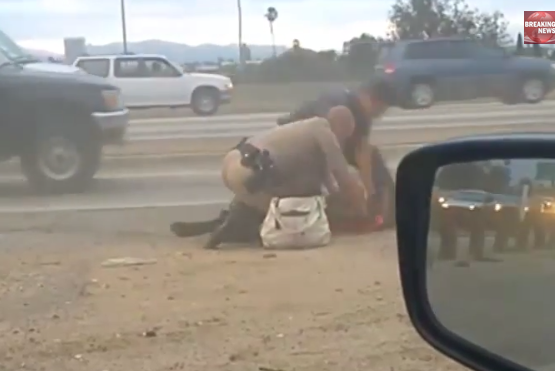 According to the Associated Press, the incident report from the altercation states the woman was endangering herself and others by walking on the side of the freeway, and the officer was trying to restrain her. The report does not list any injuries for the woman.
The officer is on administrative leave while CHP investigates the incident, according to the AP.
California Highway Patrol investigators have seized the medical records of the woman, according to the Associated Press.
Caree Harper, the attorney for the woman, Marlene Pinnock, said she was notified by on Wednesday that search warrant was served for "property or things that are evidence that tend to show that a felony has been committed or tends to show that a particular person has committed a felony."
Harper has said she plans to file a federal lawsuit alleging civil rights violations and will hold a news conference Thursday.