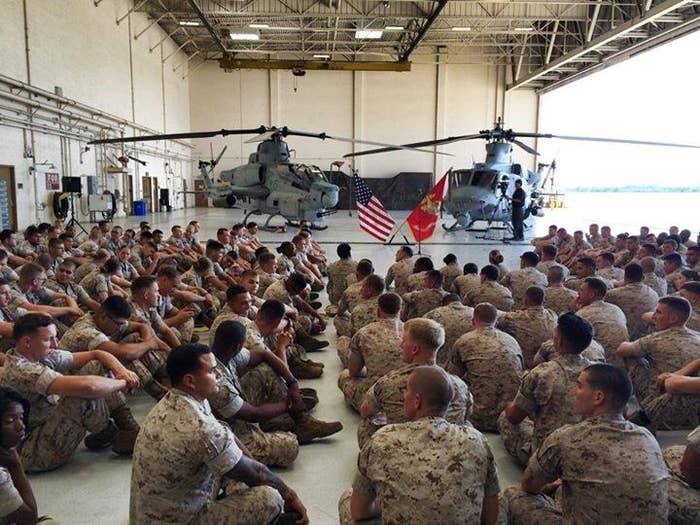 The U.S. is sending 130 military advisers to Iraq, Defense Secretary Chuck Hagel announced Tuesday.
The advisers were en route Tuesday and will assist locals in northern Iraq as they fight militants from the Islamic State in Iraq and Syria (ISIS), according to officials who spoke with the Associated Press. USA Today reported that the advisers will plan for the evacuation of refugees that have been stranded as ISIS advances in the region.
While the advisers are not combat troops, the Wall Street Journal observed Tuesday that the move could "put American troops in direct confrontation with" ISIS for the first time. State Department spokeswoman Marie Harf tweeted Tuesday that the newly-deployed forces will include marines and special ops personnel. The deployment was approved by Obama, Harf also said.
Hagel spoke to U.S. troops Tuesday afternoon, though it wasn't immediately clear if that was where he announced the deployment of military advisers.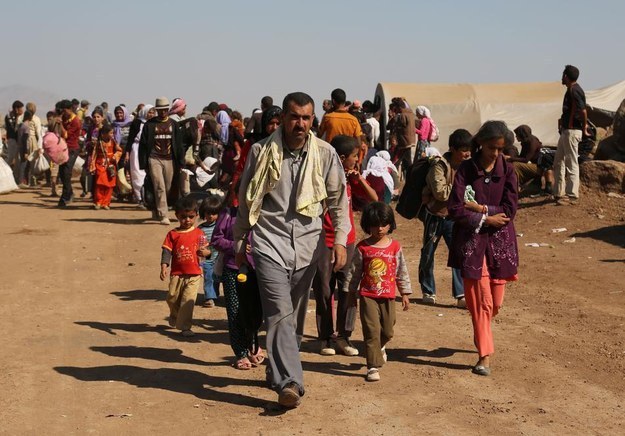 The decision to send additional military advisers to Iraq comes nearly a week after the U.S. began humanitarian aid drops and air strikes in the region. The drops and strikes aimed to protect tens of thousands of refugees — many of them Yazidis — who fled to the mountains when ISIS overran Kurdish forces and took Sinjar. The U.S. finished a sixth drop Tuesday night that included 7,608 gallons of water and 14,112 meals. That brings the total amount of aid the U.S. has delivered to "up to 100,000 meals and more than 27,000 gallons of fresh drinking water," the United State Central Command reported.
Citing the strikes, Democratic Virginia Senator Tim Kaine raised the specter of longterm U.S. military activity in Iraq Tuesday and called on Obama to get congressional approval for the action. Getting approval is needed, Kaine wrote, because Obama "has indicated that our renewed military engagement in Iraq could be a long-term project." Gen. Martin Dempsey also told USA Today Tuesday that the U.S. military could be in Iraq for months.
The U.S. already has 250 military advisors stationed in Baghdad and Irbil, the AP reported. Another 555 U.S. security forces and military personnel work in the Baghdad embassy.