Within minutes of President Trump announcing Thursday that the US would leave the Paris Accord, a coalition of states and mayors across the nation vowed to fight the White House and assume global leadership roles in the fight against climate change.

By Tuesday, nearly 250 mayors and a dozen states had joined alliances promising to uphold the terms of the landmark global agreement. Some of the most vocal opposition to Trump's decision came from California, where Gov. Jerry Brown called Trump's withdrawal a "misguided and insane course of action." He added that his state was "ready for battle."
The battlefield began taking shape just moments later, when Brown, along with New York Gov. Andrew Cuomo and Washington Gov. Jay Inslee, announced the formation of the United States Climate Alliance. The governors billed the organization as "a coalition that will convene US states committed to upholding the Paris Climate Agreement and taking aggressive action on climate change."
Though the three governors who launched the alliance were all Democrats, by Friday Republicans Charlie Baker, governor of Massachusetts, and Phil Scott, governor of Vermont, had signed on as well.
"The president's decision to withdraw the nation from the agreement only strengthens our commitment and makes the work of states more important," Scott said in a statement.
By Monday, Connecticut Gov. Dannel Malloy, Delaware Gov. John Carney, Hawaii Gov. David Ige, Minnesota Gov. Mark Dayton, Oregon Gov. Kate Brown, Virginia Gov. Terry McAuliffe, and Rhode Island Gov. Gina Raimondo — all Democrats — had joined the alliance. Puerto Rico Gov. Ricardo Rosselló signed on as well.
Around the same time the governors were announcing their coalition Thursday, a group of California lawmakers, led by State Senate President Pro Tem Kevin de León, also took climate matters into their own hands, calling on Brown to convene a climate summit.
Cities also got in on the action. Shortly after Trump's announcement, scores of mayors from cities including Los Angeles, San Francisco, Boston, New York City, Pittsburgh, and Salt Lake City released a statement promising to "adopt, honor, and uphold the commitments to the goals enshrined in the Paris Agreement."

The group of mayors began with just over 60 members, but by Tuesday had grown to include the leaders of 246 cities.
Bill Peduto — mayor of Pittsburgh, which Trump singled out in his speech — also tweeted that "we will follow the guidelines of the Paris Agreement" and said, "It's now up to cities to lead."
A group of mayors, governors, and others also signed a statement of support for the Paris Accord that they plan to submit to the United Nations, according to the charitable foundation run by former New York City mayor Michael Bloomberg, who is leading the effort.
Salt Lake City Mayor Jackie Biskupski has signed that statement, which her spokesperson Matthew Rojas described to BuzzFeed News as a "second step" following the vow to uphold the Paris Accord.

Los Angeles Mayor Eric Garcetti is also involved in the effort, his spokesperson Yousef Robb said.
The commitment to fighting climate change on state and local levels is not new. Brown, for one, has long been a globe-trotting climate warrior, and over the years his state of California has rolled out a series of climate-focused policies, including a high-profile cap-and-trade program for carbon emissions.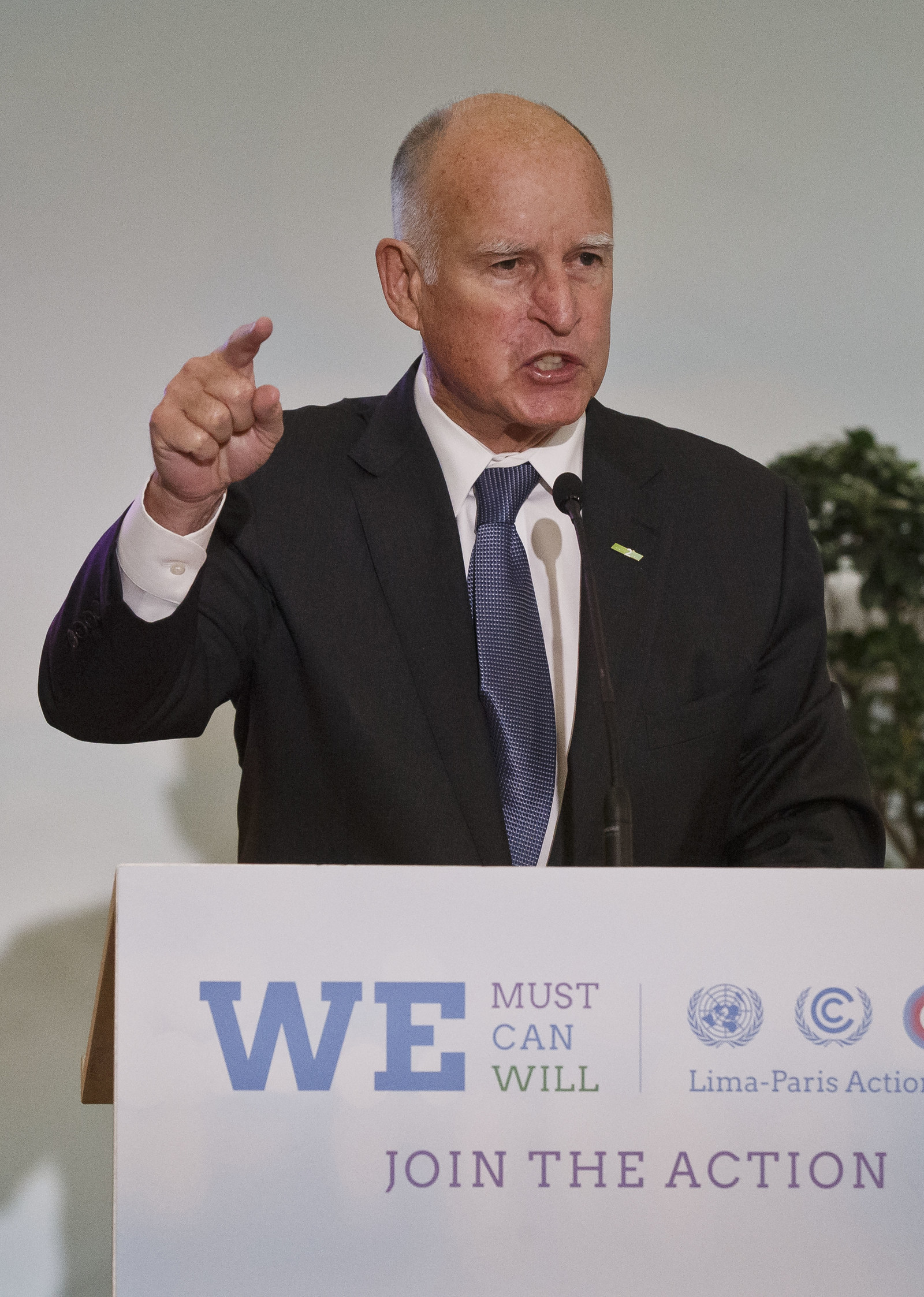 Other states all over the US — including Hawaii, Minnesota, Alaska, and Connecticut — have passed climate laws, created climate commissions, or are investing in studying the problem.

Case in point: Just one day before Trump's announcement, lawmakers in California — which may also be headed for a showdown with Trump's Environmental Protection Agency over emission standards — advanced a bill that would require California to use 100% renewable energy by 2045. Cities have previously tackled climate change as well.
But Thursday's quick responses to Trump's Paris withdrawal decision shows that regional leaders aren't just chasing policy solutions, they're increasingly stepping out onto the world stage.
In announcing a climate coalition, for example, Inslee in Washington state said Trump had left "the full responsibility of climate action on states and cities throughout our nation."
Brown was even more pointed.
"If the president is going to be AWOL in this profoundly important human endeavor, then California and other states will step up," he said in a statement.

The governors also noted that, together, their states represent more than one-fifth of the total US gross domestic product, and are home to nearly 1 in 5 Americans — suggesting their coalition may be powerful enough to force the issue and ensure the US has at least a de facto, if not official, commitment to climate change action.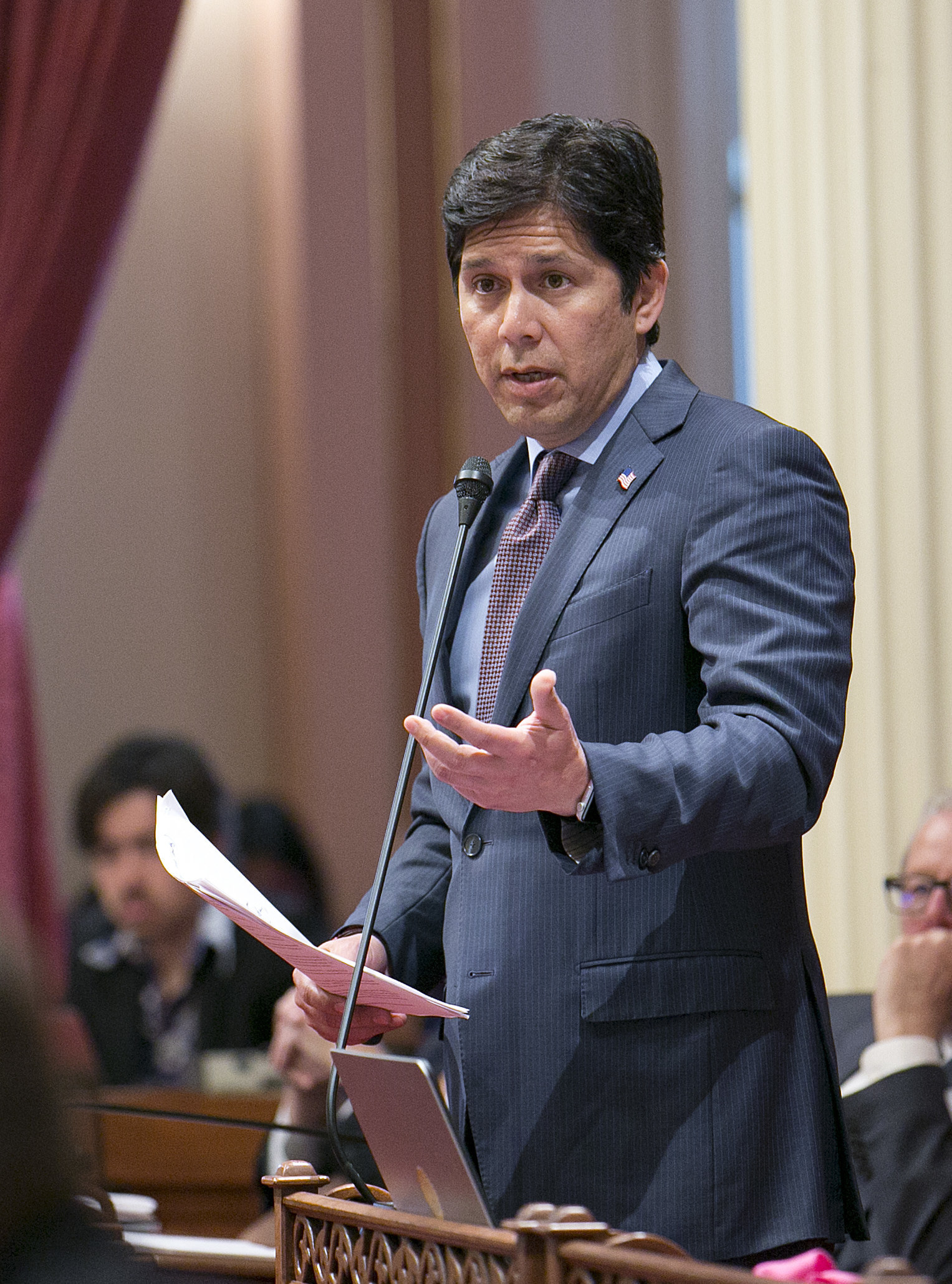 The California lawmakers calling for a climate summit similarly framed their proposal as global, rather than regional. They suggested the meeting should include Mexico, Canada, and "like-minded states and subnationals from around the world."

The lawmakers went on to refer to California as a "nation-state" that must "forge ahead."

Even the 68 mayors who promised to honor the Paris agreement framed their climate efforts in terms of global leadership. Their statement mentions a series of specific goals — more electric vehicles, cutting emissions, investments in renewable energy — before promising to take on an international role normally reserved for the president.
"If the president wants to break the promises made to our allies enshrined in the historic Paris Agreement," the mayors wrote, "we'll build and strengthen relationships around the world to protect the planet from devastating climate risks."