U.S. Increases Security At Government Buildings Over Terror Concerns
Officials are stepping up security in light of "acts of violence targeted at government personnel and installations in Canada and elsewhere recently."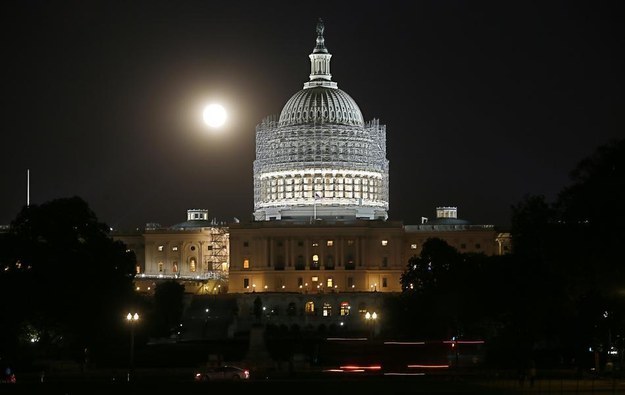 Officials have stepped up security at government buildings around the U.S. after three separate small-scale terrorist attacks on officers in North America.
The added security was announced Tuesday by Department of Homeland Security Secretary Jeh Johnson and will be rolled out at government buildings in Washington, D.C., and other major cities.
The increased security — which will vary by location — is a "precautionary step" designed "to safeguard U.S. government personnel and facilities, and the visitors to those facilities," he said.
"Given world events," Johnson's statement continues, "prudence dictates a heightened vigilance in the protection of U.S. government installations and our personnel."
Johnson said 1.4 million people visit 9,500 federal facilities across the country everyday.
The heightened security measures come just days after a driver rammed into soldiers in Quebec, a shooter opened fire in Ottawa, and a man attacked several New York City police officers with a hatchet.
The first of several recent North American terror attacks took place on Oct. 20 when Martin Couture-Rouleau tried to run over two soldiers in Quebec. Police killed Couture-Rouleau and later said he "had become radicalized."
On Oct. 22, Michael Zehaf-Bibeau opened fire in Ottawa, killing one person and injuring three others. Canadian Prime Minister Stephen Harper described the incident as a terrorist attack.
One day later, Zale Thompson used a hatchet to attack a group of police officers in Queens while they posed for a picture. Investigators subsequently said Thompson was "self-radicalized" and that the incident also was a terrorist attack.
The attacks come in the wake of Islamic State in Iraq and Syria calling for terrorist attacks in western countries.
Johnson's statement mentions the shooting in Canada and "calls by terrorist organizations for attacks on the homeland and elsewhere," saying the reasons for heightened security are "self-evident."