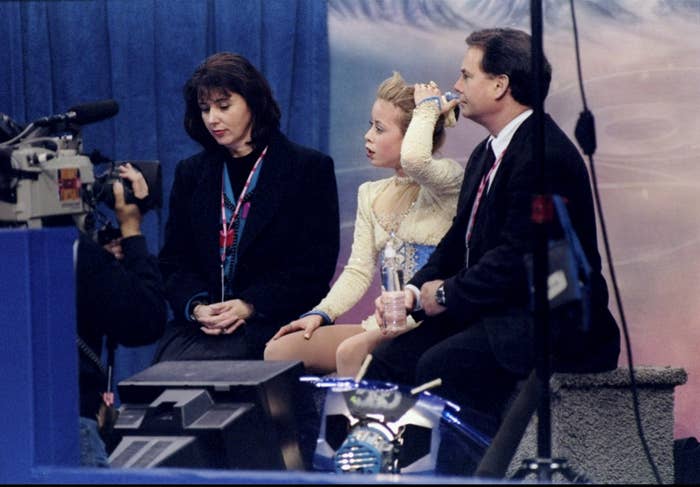 A longtime US Olympic figure skating coach, who trained some of the highest profile athletes in the sport, has been suspended in response to sexual misconduct allegations made against him.

Richard Callaghan's suspension from US Figure Skating began on March 6, according to a statement from the organization. The US Center for SafeSport, a US Olympic Committee agency that handles allegations of misbehavior, also suspended Callaghan, citing "sexual misconduct."
Neither organization detailed the nature of the misconduct allegations against Callaghan, 72, but they go back to the 1990s when his student-turned-colleague Craig Maurizi said the coach engaged in inappropriate sexual behavior with him. Maurizi said he was only 15 when the misconduct first happened, and was 18 and newly out of high school when Callaghan used his position of authority to began a full sexual relationship with him.
This week's suspension is based on those same allegations, USA Today reported, and comes after Maurizi flagged them earlier this year to the US Center for SafeSport.

Callaghan has trained Olympic gold medalist Tara Lipinski and world champion Todd Eldredge, among other high profile figure skaters.
His lawyer, Dean Groulx, told BuzzFeed News that Callaghan was not notified in advance of the suspensions, and that they "completely took him by surprise."
Groulx also said that the allegations appear to stem from the 1990s case, which he said was "considered and dismissed," and that other recent sports misconduct cases may be "sowing the seeds of some organizations possibly going on witch hunts denying people their rights and due process."
US Figure Skating did not immediately respond to BuzzFeed News' request for more information Friday. The US Center for SafeSport declined to comment on the case, citing a policy of not speaking about "individual matters."
Callaghan is the latest of several high-profile sports figures to face recent misconduct allegations. Last month, a well-known youth volleyball coach was hit with a class action lawsuit for allegedly grooming and abusing underage girls who were considered rising stars in the sport. Also last month, Olympic swimmer Ariana Kukors accused her coach of sexually abusing her when she was 16 years old.
The highest profile case, however, was that of Larry Nassar, a former US gymnastics coach who was accused of sexual misconduct by more than 130 women. In January, a judge sentenced Nassar to 40 to 175 years in prison.