U.S. And China Strike Major Climate Change Deal After Secret Negotiations
The agreement was reached during secret negotiations while Obama was visiting China.
President Obama and Chinese President Xi Jinping announced a major agreement Tuesday to cut carbon emissions.
As part of the agreement, the U.S. will cut carbon emissions by 26% to 28% from 2005 levels by 2025. The U.S. will "make best efforts to reduce its emissions by 28%," the White House added in a statement.
That goal means the U.S. will "double the pace of carbon pollution reduction" during the five-year period beginning in 2020, the White House added.
For its part, China agreed to top out its carbon emissions by 2030. The agreement is the first time China has set such a goal, which it plans to meet by turning to renewable energy. By 2030, China will get 20% of its energy from zero-emission sources, the White House said, with heavy investment in "nuclear, wind, solar," and other things.
During a news conference in China Wednesday, Obama said the new agreement is "an ambitious goal but it is an achievable goal." He added that the new agreement would "help improve public health" and "grow our economy," among other things.
"When we work together it's good for the United States, it's good for China and it's good for the entire world," Obama added.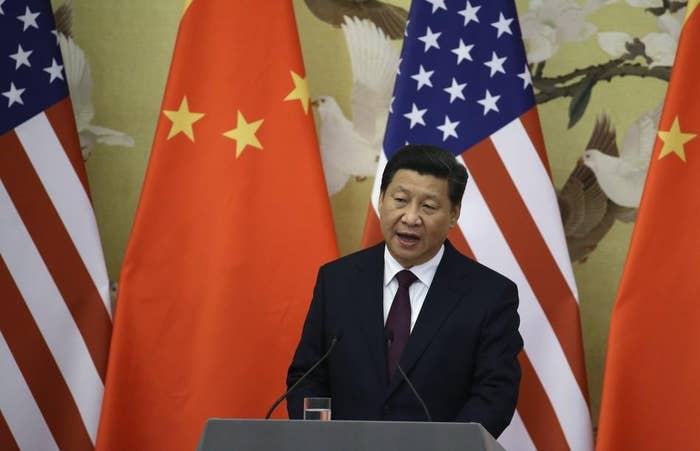 In a New York Times op-ed Tuesday, Secretary of State John Kerry laid out the case for the deal, saying the U.S. and China "account for about 40% of the world's emissions." Kerry went on to argue that either country acting alone wouldn't be able to adequately cut carbon emissions. Working together, however, will "inject momentum into the global climate negotiations."
Immediate reaction to the announcement was positive. Former Vice President Al Gore called it a "major step forward," but added that "much more will be required."
Sen. Sheldon Whitehouse — a Democrat who chairs the Senate Environment and Public Works Subcommittee on Clean Air and Nuclear Safety — said the agreement "sends an important message" that the world's largest emitters are committed to working together. U.N. Secretary-General Ban Ki-moon also praised the agreement Tuesday in a statement.
However, incoming Senate Majority Leader Mitch McConnell criticized the agreement, the Associated Press reported.
"This unrealistic plan, that the president would dump on his successor, would ensure higher utility rates and far fewer jobs," McConnell said.