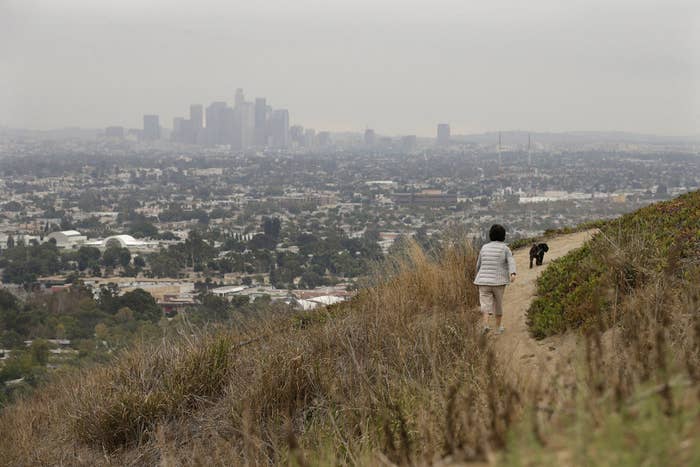 Los Angeles water wasters could be fined up to $40,000 per month under new regulations created in response to a crushing drought that's poised to stretch into a fifth year.
Mayor Eric Garcetti signed the new regulations into law Wednesday. They allow the Los Angeles Department of Water and Power (LADWP) to fine homeowners between $1,000 and $40,000 for what Garcetti described in a statement as "unreasonable use."
What qualifies as unreasonable use, however, could vary. Under the new regulations, officials will identify people who use large amounts of water, then "assess whether the volume of the water being used by the customer is reasonable." The regulations do not go into further detail on what classifies as reasonable. Officials from both DWP and Garcetti's office did not immediately respond to BuzzFeed News request for comment.
However, according to the regulations, officials will create a "customer conservation plan" for people who use large volumes of water. If people don't comply with their plan — or if they refuse to let officials onto their property — they could be fined. Fines would increase depending on the duration and severity of the drought.
Currently, authorities in Los Angeles can hand out fines between $100 and $300 for things like watering at the wrong time of day.
Marty Adams, a senior assistant general manager at LADWP, said in a statement that the new regulations "will improve our ability to respond to ongoing drought conditions by reaching out to and working with our customers on the higher end of the water use spectrum."
Los Angeles' tougher water regulations — which also include new, conservation-oriented building requirements — come as California moves toward its fifth year of drought. Dry conditions that began in 2011 have gradually compounded, leaving the state now almost entirely covered by some level of abnormal dryness. About a fifth of the state is experiencing the most extreme level of drought that exists, and snowpacks are far below normal.
Last year, the drought prompted California Gov. Jerry Brown to order mandatory water cutbacks of 25% in the state's cities.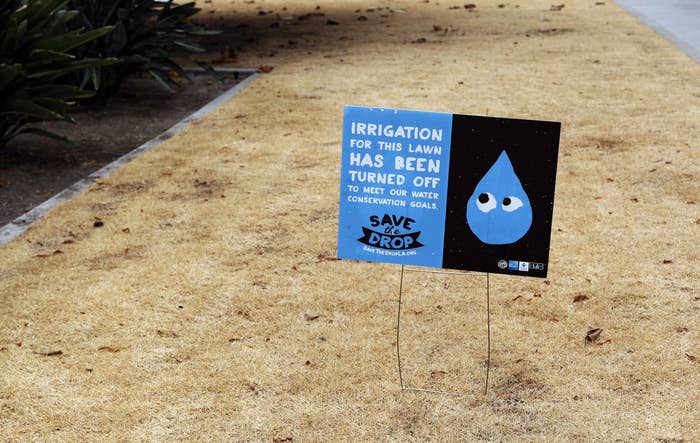 Despite the dire conditions, some Californians have resisted making cutbacks. Celebrities including Kylie Jenner, David Hasselhoff, Dr. Dre, and Amy Poehler were all caught violating drought regulations. Wealthy but non-famous Californians also continued using vast amounts of water, with one home in L.A.'s Bel Air neighborhood guzzling up 11.8 million gallons of water in one year alone.
Officials across the state responded by fining both water districts as well as individuals, who mostly faced penalties in the tens or hundreds of dollars.
L.A.'s new regulations and potentially steep fines, by contrast, will give drought rules in the state's largest city considerably more teeth as dry conditions drag on.
"These changes address our city's highest users to ensure that we keep our momentum going during this historic drought," Garcetti said in his statement. "We are rewarding Angelenos who conserve, and creating more incentives for everyone to save the drop."