Ukraine Vows Revenge After Rebels Shoot Down Military Plane, Killing 49
Newly elected president Petro Poroshenko declared a national day of mourning and vowed an "appropriate response."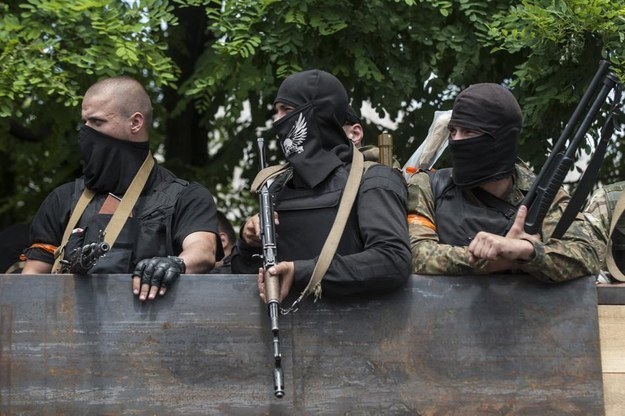 Ukrainian President Petro Poroshenko declared a national day of mourning and vowed to punish those responsible after separatist militia shot down an army transport plane as it came in for landing in Luhansk near the Russian border early Saturday morning. The attack, in which all 49 on board died, is thought to be the army's biggest loss of life in the two-month conflict gripping the country.
"All those involved in a cynical terrorist attack of such a scale must be punished. Ukraine needs peace. But terrorists will get an appropriate response," Poroshenko said in a statement published on the presidential website.
The separatist Luhansk People's Republic, which declared independence from Ukraine in a chaotic referendum held with multiple irregularities last month, claimed responsibility for the attack, saying that the plane had violated its airspace. Separatist militias have controlled large swaths of territory in the east, including most of the provincial centers of Donetsk and Luhansk, since mid-April and have thwarted most Ukrainian attempts to dislodge them.
Reports emerged by evening in Ukrainian media claiming that casualties could have been far higher. Independent news site Liga.net reported that the plane was the second of three that attempted to land in Luhansk, with the first landing safely and the third managing to escape safely. Lawmaker Mykola Kniazhytsky wrote on Facebook that the plane was originally intended to carry 200 people on Saturday, and claimed that the defense ministry had pushed through troop rotation by air despite objections from the rest of the country's security council that it was unsafe.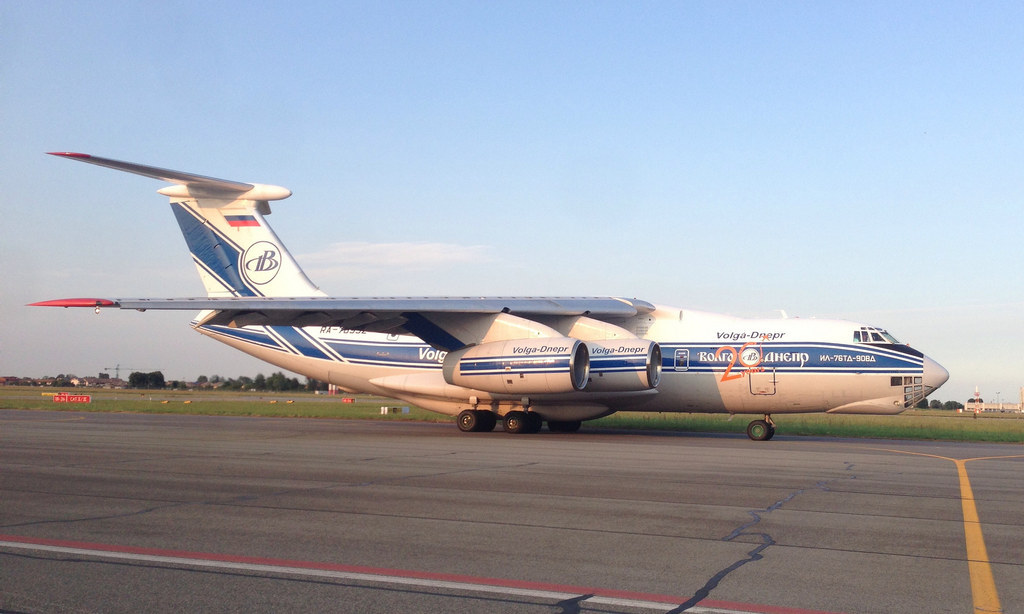 Ukrainians pelted the Russian embassy in Kiev with eggs in protest.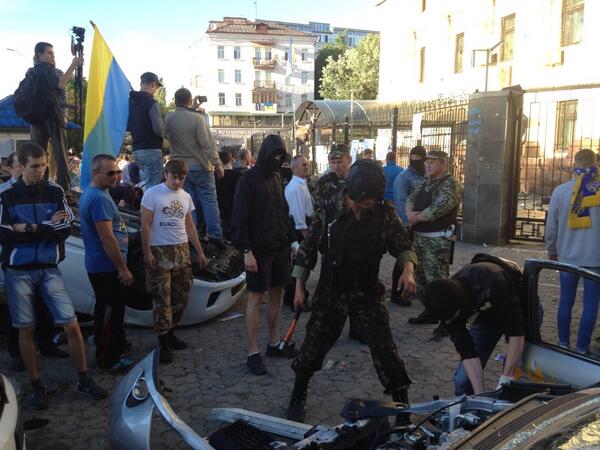 The attack, carried out in difficult conditions with sophisticated weaponry, is likely to further heighten escalating tensions between Kiev, its Western allies, and Moscow. On Saturday, NATO released satellite imagery showing a tank buildup by the Ukrainian border including three tanks on transport trucks "likely indicating imminent movement by road."
The military alliance suggested the imagery supported Ukrainian and U.S. allegations that Russia had sent three T-64 tanks seen driven by rebels across Donetsk province this week.
Ukraine and the U.S. accuse Russia of arming the rebels, many of whom are Russian nationals, and providing them with logistical support to criss-cross the porous border. Moscow denies doing so and blames Kiev's two-month "anti-terrorist operation" to remove armed rebels who have captured cities in Donetsk and Luhansk provinces for fomenting the violence.
The buildup has been accompanied by increasingly bloody battles since a struggle for control of Donetsk's international airport late last month killed at least 50 separatist fighters. Ukraine's defense ministry said late Saturday that 250 rebels were killed in the previous 24 hours and that a "significant" number of them were Russian citizens. At least 115 Ukrainian servicemen have died in the conflict.
Reuters reported that security officials found a "really powerful" explosive device near the entrance to Poroshenko's office on Saturday, an apparent attempt to assassinate him.
"If you don't end the war, the war will come to you," read a note on the explosive device.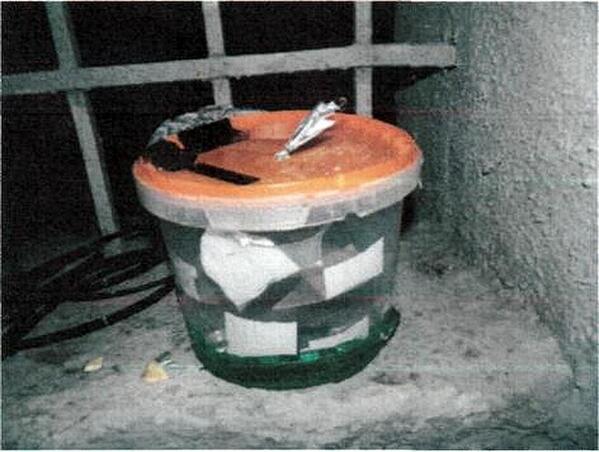 Max Seddon is a correspondent for BuzzFeed World based in Berlin. He has reported from Russia, Ukraine, Azerbaijan and across the ex-Soviet Union and Europe. His secure PGP fingerprint is 6642 80FB 4059 E3F7 BEBE 94A5 242A E424 92E0 7B71

Contact Max Seddon at max.seddon@buzzfeed.com.