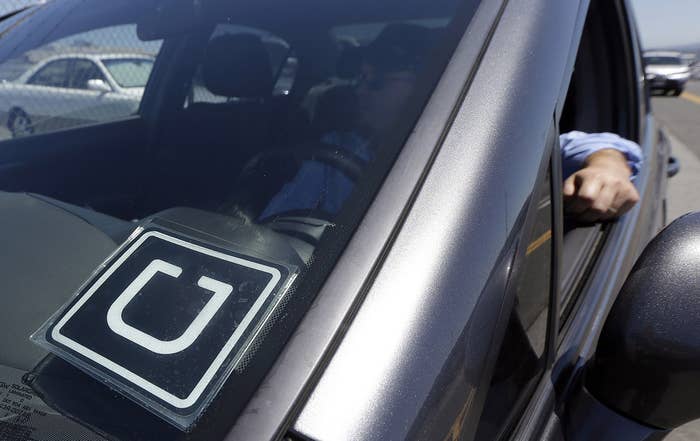 Uber announced Thursday it had agreed to pay up to $100 million and make numerous policy changes as part of a settlement in two class action lawsuits filed by drivers.
The settlement represents a major victory for the ride-hailing company. The case began when Uber drivers sued in California and Massachusetts, arguing they should be classified as employees. Uber countered that its drivers are instead contractors, and thus not entitled to the same benefits as full-time employees.
The settlement allows Uber to continue classifying its drivers as contractors.
As part of the settlement, Uber also agreed to pay $84 million, with another $16 million contingent on the company's value increasing in the future, Shannon Liss-Riordan, an attorney who worked on the case, said in a statement to BuzzFeed News.
Uber made several policy concessions to drivers as well, including providing more information on why drivers have been banned from the service and helping to create "drivers associations."
Uber will also allow drivers to place signs in their cars telling customers that "tips are not included" and would be appreciated, according Liss-Riordan.
Other concessions to drivers include policies that prevent drivers from being kicked off the service for low acceptance rates, policies that provide drivers with warnings prior to deactivation, and panels where drivers can appeal their termination to their peers.
Uber published its U.S. driver deactivation policy online Thursday.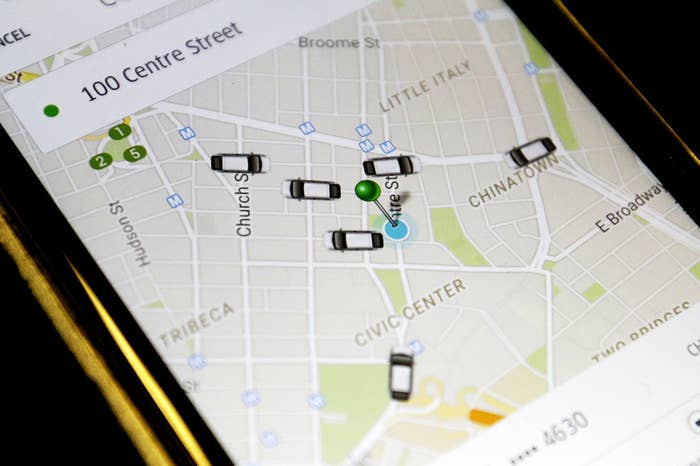 In a statement, Uber CEO Travis Kalanick praised the settlement, saying his company allows drivers to "to be their own boss."
"That's why we are so pleased that this settlement recognizes that drivers should remain as independent contractors, not employees," Kalanick added.
The money will be paid out to drivers in both California and Massachusetts, while the new policies will apply across the U.S.
Rebecca Smith, of the National Employment Law Project, told BuzzFeed News in an email Thursday that this is "one of the biggest settlements ever in this type of case."
"The settlement brings the workers a measure of both short- and long-term justice by addressing some of their major concerns and setting up a process of negotiations," she added.
The status of Uber drivers as either contractors or employees has been a growing point of contention. Last year, regulators in both Florida and California ruled that former drivers in their respective states were employees, not contractors as Uber had argued. Florida officials, however, later reversed their position.
A group of drivers in California who were excluded from the class action suits have since sued as well over the same issues.
In her statement, Liss-Riordan said Thursday's settlement "provides significant benefits — both monetary and non-monetary — that will improve the work lives of the drivers." She also said that some drivers who have covered the most miles for Uber could get $8,000 or more as a result of the settlement.
"We are very proud of this achievement and look forward to these changes being implemented for the benefit of Uber drivers," she added.