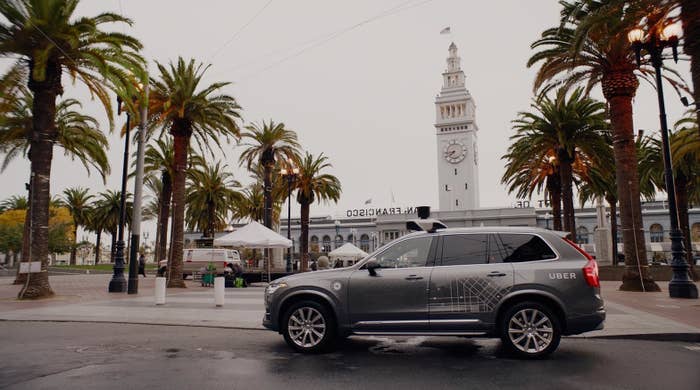 Uber has suspended its nascent self-driving vehicle program in California after the state's regulators revoked the company's car registrations.

The company began testing self-driving vehicles in San Francisco earlier this month. Within hours of the program's launch, the California Department of Motor Vehicles ordered the company to take the cars off the road until it obtained a permit from the agency. The DMV also threatened Uber with legal action if it didn't pull the vehicles.

One of Uber's self-driving vehicles was also caught running a red light on the first day of the program.
The ride hailing company said the program was suspended Wednesday after the DMV revoked registrations for its self-driving cars.
"We're now looking at where we can redeploy these cars but remain 100 percent committed to California and will be redoubling our efforts to develop workable statewide rules," Uber said in a statement.

The DMV said the agency revoked the registrations for 16 vehicles that "were improperly issued for these vehicles because they were not properly marked as test vehicles."
California adopted testing regulations for self-driving vehicles two years ago, and the DMV's statement added that "Uber is welcome to test its autonomous technology in California like everybody else, through the issuance of a testing permit that can take less than 72 hours to issue after a completed application is submitted."
The company is also testing autonomous vehicles — which still have a human driver onboard — in Pittsburgh.
And on Thursday, Uber announced it was sending a batch of the vehicles to Arizona.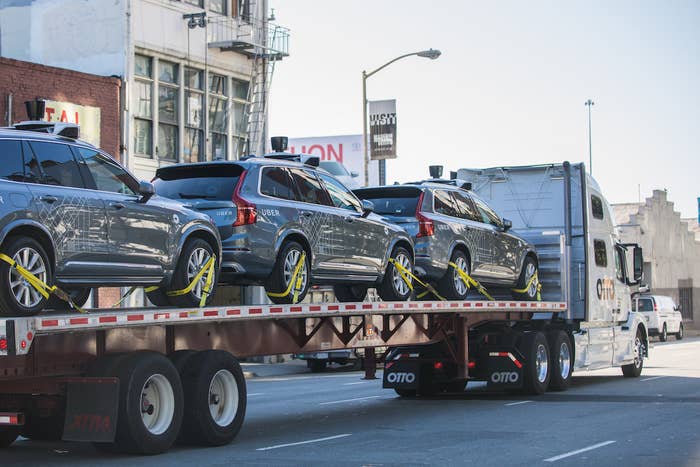 "Our cars departed for Arizona this morning by truck," a spokesperson said. "We'll be expanding our self-driving pilot there in the next few weeks, and we're excited to have the support of Governor Ducey."
Other companies, including Tesla and Google, have also obtained DMV permits to test self-driving vehicles in California.