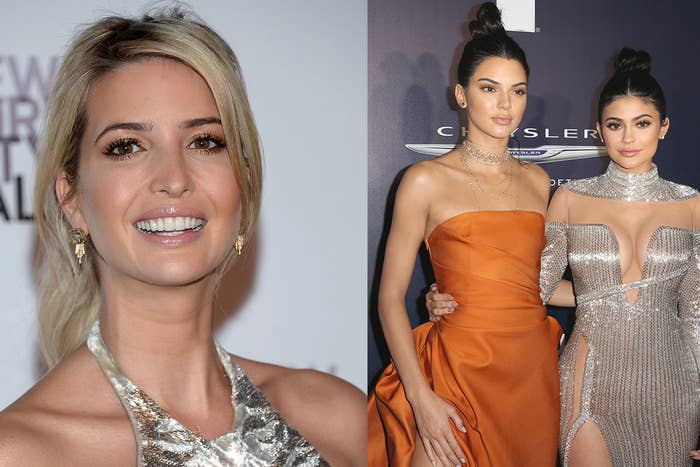 Two men have disappeared, and a third was detained by police, while investigating workers' rights violations at a Chinese company that manufactures products for high-profile retail brands including those of Ivanka Trump and Kendall and Kylie Jenner.

Hua Haifeng, Li Zhao, and Su Heng all disappeared while in the province of Jiangxi, according to Bill Hurst, a member of the board of directors for non-profit advocacy group China Labor Watch (CLW), and a professor at Northwestern University. Su was investigating a factory in the city of Ganzhou when he disappeared, while Li and Hua had been investigating another factory several hundred miles away before traveling to Ganzhou, where they also disappeared.
Officials later told Hua he was being detained as part of a criminal investigation, Hurst told BuzzFeed News, but "no one has yet been able to ascertain the exact situation or whereabouts of" the other two men. According to Hurst, CLW has been in touch with the men's family and friends, as well as Chinese government officials.

The Associated Press first reported the the men's disappearances and detention Tuesday, saying CLW had lost contact with them over the weekend. Hua's wife, Deng Guilian, told the AP that police called her Tuesday afternoon to say Hua was accused of illegal surveillance. Deng was not allowed to speak with Hua.
Huajian Group owns the factories the men were investigating. CLW Executive Director Li Qiang told BuzzFeed News the facilities supply products for the Jenner sisters' Kendall+Kylie brand. It also produces goods for the brands of Ivanka Trump and Karl Lagerfeld, as well as Easy Spirit, Nine West, Mark Fisher, and others.
A Huajian spokesman told the AP in January that the company makes 20 million shoes annually, between 10,000 and 20,000 of which are for Trump's brand.
In a statement to BuzzFeed News, a spokesperson for Mark Fisher said "we were unaware of the allegations and will look into them immediately." Trump's brand declined to comment for this story, and Trump herself is taking a leave of absence from the company while she advises her father, President Donald Trump.
Other clothing brands did not immediately respond to BuzzFeed News' request for comment Tuesday. Huajian Group also did not respond to BuzzFeed News request for comment.
According to Li, the three men had discovered a number of workers' rights violations at the factory, including forced overtime, sub-minimum wage pay, verbal abuse by managers, and women's rights violations.
Trump's brand, in particular, has raised eyebrows in the past. The brand bills itself as being "dedicated to the mission of inspiring and empowering women to create the lives they want to lead." However, an investigation by Project Just, a consumer advocacy and research organization, was unable to find a code of ethics or human rights policies for the company.
Jacinta Fitzgerald, Project Just's head of research, told BuzzFeed News Tuesday that her organization had looked at the same factory CLW was investigating and tried to find information on working conditions. But, surprisingly companies of this scale, they found nothing.
"This Huajian facility came up in our research as one of the brands footwear suppliers, but we were unable to find any information on conditions beyond that," Fitzgerald said.Last year, Trump's brand was also the target of a boycott, and over the ensuing months multiple retailers abandoned the line — though several cited lagging sales as the cause.

Trump's brand has also drawn attention for being manufactured overseas, given that her father campaigned for president on a platform of moving manufacturing jobs back to the US.
According to Li, CLW has conducted hundreds of investigations over 17 years, but has never had a situation like the one unfolding now with two missing men and a third being detained.
"This is the first time any our investigators have been detained under a criminal process," he said. "The accusation from Jiangxi police has no factual basis."
CORRECTION
The three CLW investigators were looking at factories in two cities. This post initially indicated they were all investigating the same factory at the time of their disappearance.